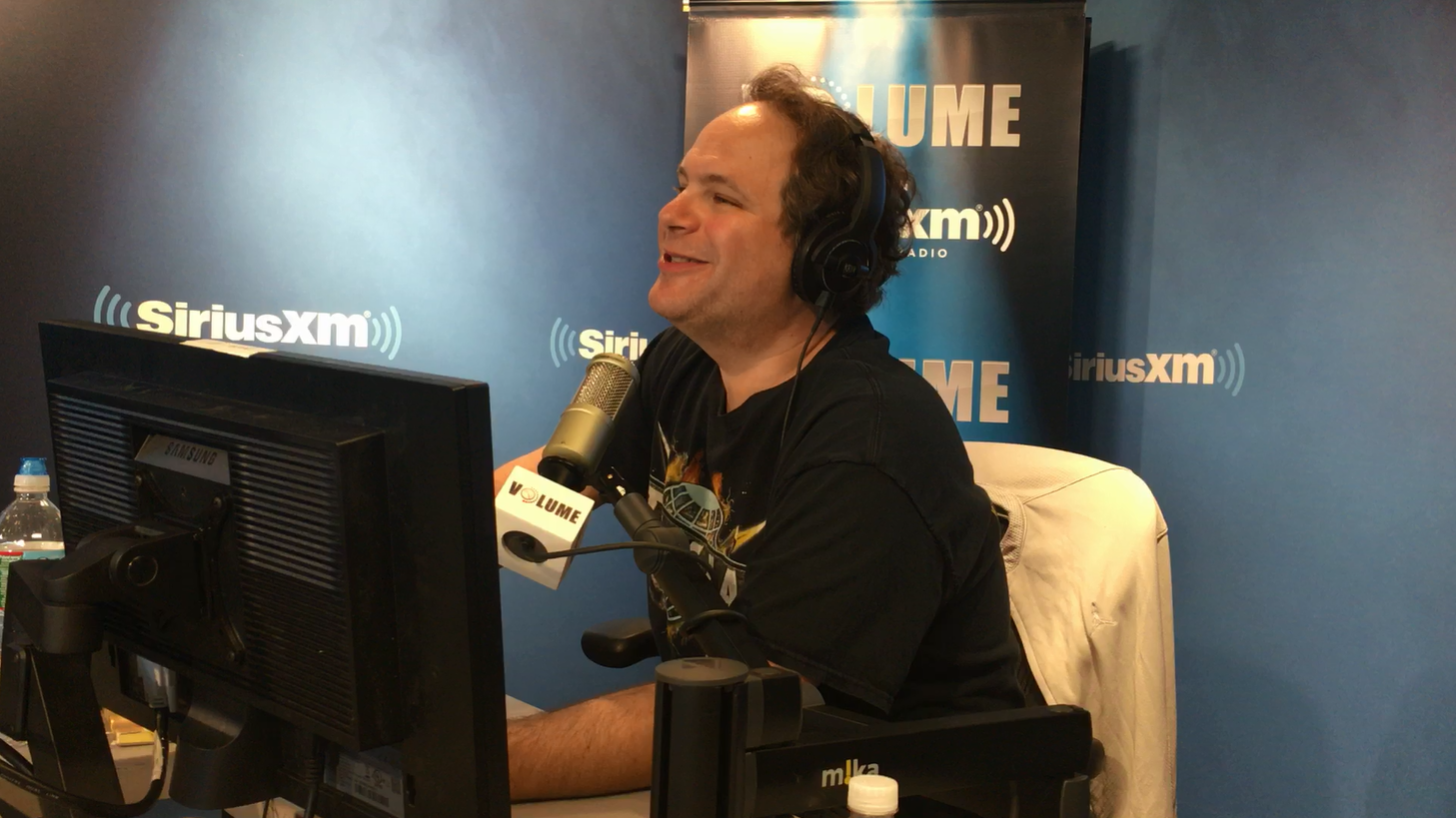 Eddie Trunk has never been shy about sharing his opinions, so if something gets under his skin he'll be the first to tell you. When the Rock and Roll Hall of Fame chose to induct acts like ABBA and Madonna over heavy metal bands like Def Leppard and Dio, Trunk didn't hold his tongue and went as far as calling it the "Hall of Shame."
"How can you have a Hall of Fame where it takes Kiss, Rush and Alice Cooper twenty years to get in, but Green Day and Guns N' Roses go in on first ballot, and Deep Purple doesn't get in," Trunk said in a 2014 blog post on his website.
So when Trunk was offered the opportunity to become a voting member of the Rock and Roll Hall of Fame in 2015, he knew it was his chance to make a difference.
"It would have been pretty idiotic for me to turn it down because here's the opportunity for me to actually help make a change," he said at the time. Trunk has since backed off his criticisms of the Rock Hall, as progress has been shown with the enshrinement of bands like Rush, Kiss and 2016 inductees Cheap Trick and Deep Purple.
The Rock and Roll Hall of Fame unveiled its 2017 nominees on Tuesday exclusively on VOLUME (Ch. 106). During Trunk's daily show Trunk Nation, he went through the list of nominees and gave his opinions on each — noting that his personal taste in regard to these artists doesn't affect whether he thinks they are deserving of the honor.
Pearl Jam – "Here's my comparison: Van Halen didn't go into the Rock and Roll Hall of Fame the first year they were eligible. Does Pearl Jam need to? If Van Halen had to wait — I think they waited like 10 years! As great as Pearl Jam is and as relevant as Pearl Jam is, really, first time, first ballot? No, not in my book, not when you have countless iconic bands still on the sidelines."
Electric Light Orchestra – "Absolutely a case can be made for them going in because, again, I always defer to seniority [and] who's been waiting forever. ELO's probably been eligible 25 years! The sound of their records, their hits, what Jeff Lynne did and went on to do after ELO. Absolutely ELO, certainly worthwhile, certainly deserving and should've probably gone in a long time ago."
Kraftwerk – "I know they're an electronic band, it's not my thing. I know who they are, I know that to many they were very influential in the electronic music world, so if that's your trip and you want to go there, I understand it."
Yes – "Disgusting that they didn't go in 20 years ago. Essentially the pioneers of progressive music. Not only did they in a lot of ways pioneer it, but they broke down the walls to make progressive music accessible. Yes maintained their credibility as a pioneering progressive band, but they also had a couple bonafide hits and crossed over and that's very tough to do. Yes should've gone in a long, long time ago."
Depeche Mode – "I get it, not my scene. Again, very influential, I get that they're there. I don't have a problem with it, but I can't get passionate about it because it's not really my music."
Janet Jackson – "I mean, a ton of hits in the R&B/Pop world. I guess I get it."
Tupac Shakur – "If you're going to include hip-hop and rap, as the Hall of Fame clearly has decided they are with N.W.A. going in, then yes. If that is your mandate — and again, a lot of people pound on how is that rock and roll and that's a whole other argument — but regardless of that, the Hall of Fame has said and proven that hip-hop and rap are going to be part of its makeup. If that's the case, Tupac was a god in that world, so I get it."
MC5 – "Influential, old, pioneering Detroit rock band. Again, I get it."
Bad Brains – "Tons of people love Bad brains, they had influence on metal and hardcore."
Chaka Khan – "Not my scene — a lot of hits. I get it."
Chic – "Chic should've gone in a long time ago."
Joan Baez – "The most I can tell you about Joan Baez is that Judas Priest covered one of her songs. Priest fans maybe don't even know this but the song Diamonds and Rust, which is a huge song Judas Priest song in their catalog that they play live still to this day, is a cover of a Joan Baez song… But I can't comment one way or the other on Joan Baez because it's subjective to if you're into that kind of music, and I don't know enough about folk to be honest."
Joe Tex – "Hugely influential."
Journey – "Finally, they're on here. I'd say of every band that I read, Journey is far and away my A-1 that I would put on here."
Steppenwolf – "Everybody knows Magic Carpet Ride and a couple of their songs. I don't know if they've done enough."
The Zombies – "I know they had an iconic record back in the '60s."
Jane's Addiction – "With all respect, do we need them there that soon? They've been eligible a couple years. When we're talking about Motörhead, Priest, Foreigner, Yes, and all these legendary iconic bands that have been sitting on the sidelines and are still sitting on the sidelines, do we need Jane's Addiction and Pearl Jam going in in their first year or two of their eligibility? That's just my question, not a slight against anybody."
J. Geils Band – "They're like the Susan Lucci of rock and roll; they've been on this like five times! … Maybe they should finally go in."
Trunk still noticed some omissions that make him believe heavy metal is still being ignored.
"Obviously, the elephant in the room continues to be the Rock and Roll Hall of Fame's blatant disregard and interest in heavy music," he said. "It's unbelievable to me."
Hear Eddie Trunk display his unwavering passion for music every day on Trunk Nation's new home .VOLUME (Ch 106).
---
---
---