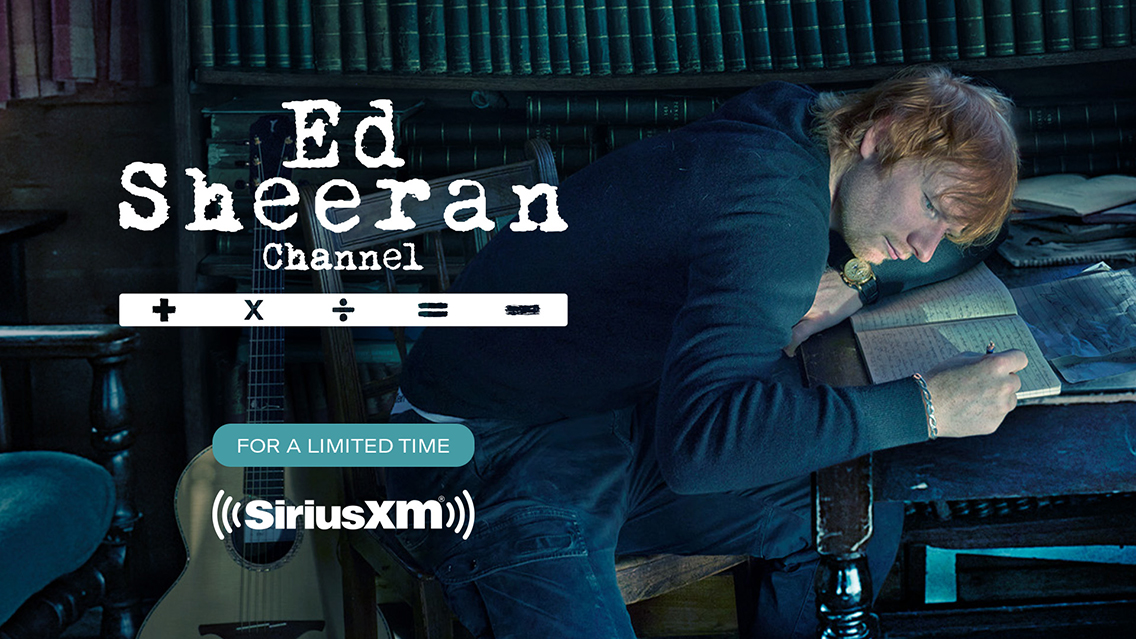 We crunched the numbers and did the calculations: It's time to bring back Ed Sheeran's exclusive SiriusXM channel, just in time for autumn.
The Ed Sheeran Channel returns to satellite from October 16–30 on channel 14. Can't wait? Listen on the SiriusXM App starting October 12 and keep it playing all the way through November 10.
---
Stream the Ed Sheeran Channel on the SiriusXM App & web player
---
Ed Sheeran Channel: What You'll Hear
In celebration of the release of Ed's newest album, Autumn Variations, the Ed Sheeran Channel is bringing you the ultimate Ed Sheeran mix. Hear the GRAMMY® Award-winning artist's beloved chart-toppers, exclusive commentary, and live performances, including his intimate SiriusXM concert at Stephen Talkhouse in Amagansett, NY.
During the concert, Ed played music from his album – (pronounced "Subtract"), including the single "Eyes Closed" and many other fan favorites. The show — which included a host of stars in attendance such as Paul McCartney, Andy Cohen, Gwyneth Paltrow, Billy Joel, Jerry Seinfeld, Brooke Shields, and more — will be available to hear in its entirety on the SiriusXM App by searching "Ed Sheeran."
Autumn Variations Album
Following a cryptic Instagram post on August 1 that read "autumn is coming," Ed Sheeran exclusively revealed to SiriusXM host Andy Cohen that he had new music on the way, ending his mathematics-themed era.
"It's an album about autumn, and I kind of have no expectations for it," Ed said. "Basically it was the album I was trying to make and then Subtract happened. So I kind of have, like, finished it over the last year. And, yeah, it's ready to come out, so I'm gonna put it out."
His seventh studio album, Autumn Variations officially dropped on September 29, 2023, with 14 tracks on the standard edition. Ed worked with longtime collaborator Aaron Dessner on much of the writing and production, and the album quickly became the artist's seventh UK No. 1.
---
---
---