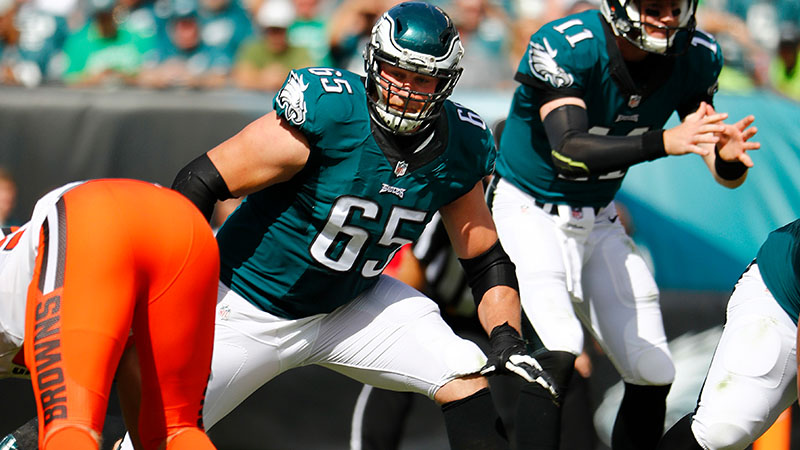 Philadelphia Eagles tackle Lane Johnson during an NFL football game against the Cleveland Browns at Lincoln Financial Field in Philadelphia, Sunday, Sept. 11, 2016.
In many ways, the Philadelphia Eagles' 2016 season hinged on the availability of offensive tackle Lane Johnson.
Johnson missed 10 games due to PED violations. The Eagles went 2-8 during that stretch.
'I know that I let a lot of people down'
He returned for the final two games of the regular season, victories against the New York Giants and Dallas Cowboys.
"It was the most motivating time in my life and even now," Johnson told Alex Marvez and Gil Brandt on Late Hits. "… I know that I let a lot of people down and a lot of people questioned me. But my deal is I just want to show them how good I can really be and I think in the next four or five years, hopefully you're going to see one of the elite tackles in the league.
'Just more motivation than I've ever had, taking my job more serious than I ever have'
"That's what I'm trying to do. Just more motivation than I've ever had, taking my job more serious than I ever have. It's been a blessing and a curse at the same time."
---
---