Duran Duran celebrate new album, 'Paper Gods,' with Town Hall
Duran Duran burst onto the scene at the dawn of the '80s with a special sound that channeled glam, art-pop and dance. Three decades later and now a household name, they have sold more than 100 million records and continue … Continued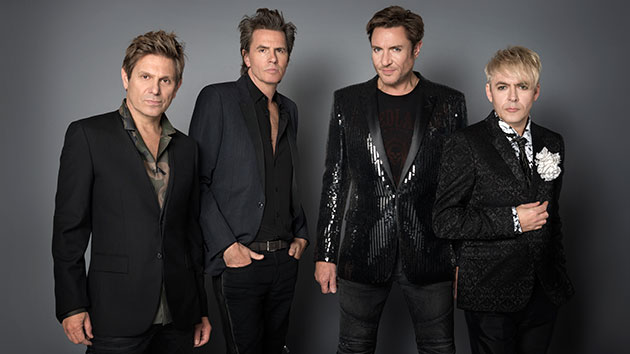 Duran Duran burst onto the scene at the dawn of the '80s with a special sound that channeled glam, art-pop and dance. Three decades later and now a household name, they have sold more than 100 million records and continue to perform for screaming fans worldwide. Outlasting many of their contemporaries, they are dedicated to innovating with their fusion of art, fashion, technology and pop culture. Their most recent release, Paper Gods, is no exception.
Marking their 14th studio album and one of their strongest efforts of the past 20 years, Paper Gods features collaborations with star producers Nile Rodgers, Mark Ronson and Mr. Hudson as well as guest vocals from Janelle Monáe.
In celebration of its success and their current tour, Duran Duran stopped by SiriusXM for a Town Hall with fans, which will air on The Blend (Ch. 16) Friday April 22 at 8 pm with rebroadcasts airing Friday, April 22 at 11 pm ET; Saturday April 23 at 12 pm ET; Sun April 24 at 9 am ET, Monday April 25 at 5 pm ET, Tuesday April 26 at 3 am ET; and Wednesday April 27 at 3 pm ET. It will later air on 80s on 8 (Ch. 8) and 1st Wave (Ch. 33).
Among the topics covered in their fan-driven Q&A was the influence David Bowie had on them, their approach to creating setlists for their shows, and the credence they give to the rock press that once shunned them.
"We suffered the abuse of the rock press for such a long time, we became totally, totally hardened to it," lead singer Simon Le Bon explained. "And as such, when we started getting the kind of support and plaudits, which we maybe dreamed of in our early career, when they started coming we didn't feel them. It was just 'Well, that's nice.' But actually we learned to rely on something completely different, which was the approval of the fans. That's where we looked for support, we looked to our fans. We always have done and we always will from now on. It's really nice that people are saying nice things about us, but it's not as important as what [the fans] think."
For a free 30-day trial, check out http://www.siriusxm.com/freeTrial.
---
---
---