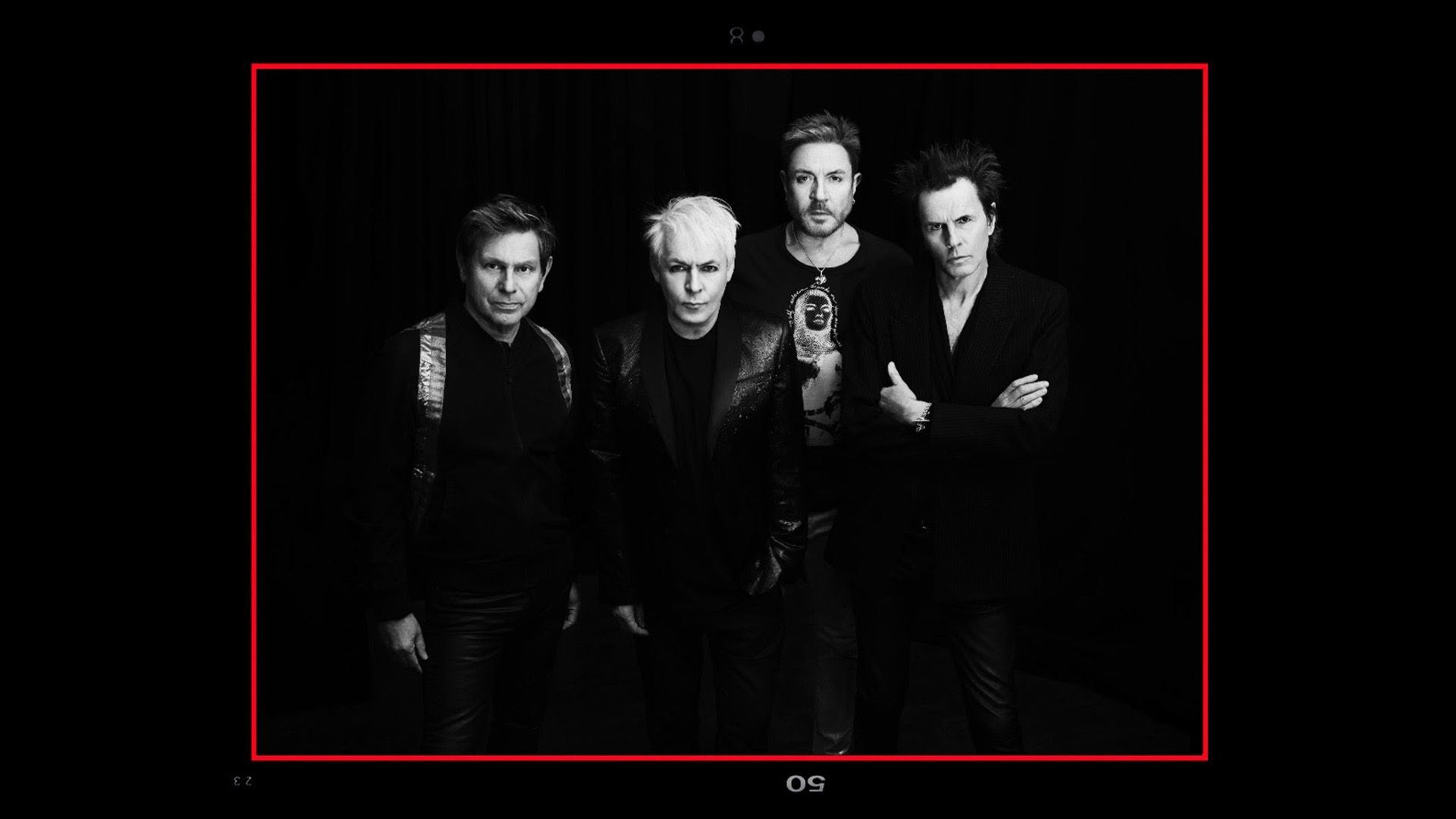 Photo by Stephanie Pistel
UK band Duran Duran has released Danse Macabre, the group's 16th studio album. Out now via Tape Modern/BMG, Danse Macabre is a blend of 13 new songs, themed covers, and reimagined versions of classic Duran Duran tracks.
---
Stream WHOOOSH! on the SiriusXM app
Simon Le Bon and Katy Krassner discuss and play their latest song obsessions
---
What Makes 'Danse Macabre' Unique
Features & Collaborations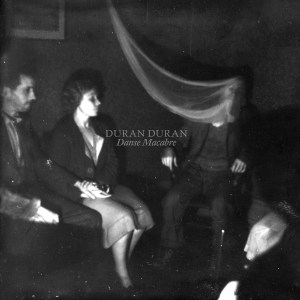 The album features an array of collaborations and surprise appearances. Victoria De Angelis of Måneskin joins the band for the album's focus track, a cover of Talking Heads' "Psycho Killer." The result is an electric combination of neon keys, infectious grooves, stylish drumming, and snappy vocal harmonies.
Duran Duran bassist John Taylor shared the inspiration behind this collaboration, saying, "The first time I met Vic, I asked her who her bass inspirations were, and right away, she said, 'Tina Weymouth!' I said, 'Me too.' When the idea of covering 'Psycho Killer' came up, I thought, 'I'm going to call Vic.' She loved the idea, naturally!"
Duran Duran welcomed former band members Andy Taylor and Warren Cuccurullo on Danse Macabre, a testament to the band's spirit and camaraderie. The album also features Nile Rodgers and producers Josh Blair and Mr. Hudson.
Your Halloween Party Soundtrack
Not your typical Duran Duran album, Danse Macabre is the soundtrack to the ultimate Halloween party, inspired by a special live performance the band filmed in Las Vegas on October 31 of the previous year. The 13 tracks on the album include Halloween-themed covers of popular songs, such as Billie Eilish's "Bury A Friend," Talking Heads' "Psycho Killer," and The Rolling Stones' "Paint It Black."
This unique collection is a tribute to the band's enduring love for Halloween and the darker side of creativity. Danse Macabre showcases the band's ability to experiment with various genres and create an album that defies expectations. The title track has been described as unlike any Duran Duran song before it, hailed as a "gothic delight of synthesized riches."
The album even includes newly-recorded versions of classic tracks like "Nightboat" and the fan-favorite "Secret Oktober 31st," featuring Andy Taylor on guitar. "Secret Oktober 31st" was originally released as a B-side to the 7″ single "Union of The Snake" 40 years ago, making Danse Macabre the first Duran Duran studio album to feature the track.
Duran Duran's Monumental Year
Danse Macabre arrives amid a monumental year for Duran Duran. In 2022, the band was inducted into the Rock & Roll Hall of Fame, an event that marked yet another peak in their remarkable career. They also headlined London's Hyde Park, performed at the Queen's Platinum Jubilee Concert at Buckingham Palace, and closed the opening ceremony of the Commonwealth Games in their hometown of Birmingham.
'Danse Macabre' Tracklist
Nightboat
Black Moonlight
Love Voudou
Bury A Friend (Billie Eilish cover)
Supernature (Cerrone cover)
Danse Macabre
Secret Oktober 31st
Ghost Town (The Specials cover)
Paint It Black (Rolling Stones cover)
Super Lonely Freak (Rick James-inspired)
Spellbound (Siouxsie and the Banshees cover)
Psycho Killer (feat. Victoria De Angelis) (Talking Heads cover)
Confession in the Afterlife
---
---
---