Dumb Luck Radio: An Idiot's Guide to Newfound Billions
Admit it: Even if you don't usually "play the numbers," you've daydreamed just a bit about winning that $1.4 billion Powerball jackpot. Or maybe you're going all in and heading up the office pool, counting down the minutes until Wednesday … Continued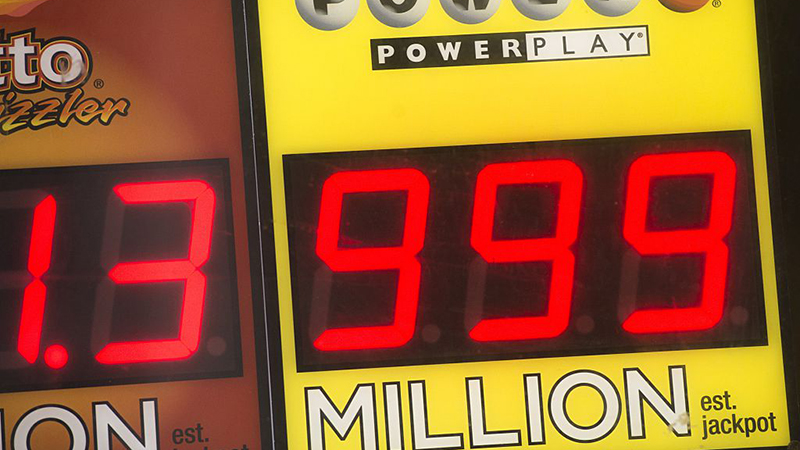 A sign showing a Powerball prize of $999 million, the largest jackpot winnings that the Powerball sign can display, with the actual Powerball jackpot estimated at $1.3 billion, outside a deli in Washington, DC, January 11, 2016. The jackpot for the US Powerball lottery rose to a whopping $1.3 billion (1.19 billion euros) on January 10, by far the largest in US history, after organizers said there was no winner in the weekend draw. The Powerball prize rocketed to $950 million on Saturday, fueling a frenzy of lotto ticket buying across the United States. Numbers were drawn and announced late Saturday at 10:59 pm (0359 GMT Sunday) — but hours later lottery officials said there was no winner. AFP PHOTO / SAUL LOEB / AFP / SAUL LOEB (Photo credit should read SAUL LOEB/AFP/Getty Images)
Admit it: Even if you don't usually "play the numbers," you've daydreamed just a bit about winning that $1.4 billion Powerball jackpot.
Or maybe you're going all in and heading up the office pool, counting down the minutes until Wednesday night's drawing.
Either way, everyone has wondered how a huge windfall would change his or her life. We decided to ask the experts the big questions on our minds:
What are the real odds of winning? What do the statistics really mean?
If I do win, now what? Should I take the lump sum of annuity? How do I find the right financial investor? How do I protect my winnings?
How will my life change? Are there mental health effects to dealing with unimaginable wealth?
SiriusXM Insight (Ch. 121) tackled these questions (and more) with business experts from The Wharton School and a psychiatrist from the NYU School of Medicine. A few things we learned:
When the jackpot is this big, more people play. If you win, you're almost certain to share it with one or two other winners — which cuts down on your payout! You might actual take home MORE when the jackpot is lower.
Do NOT play 1,2,3,4,5,6. A lot of people do — and you'll have to split the jackpot with those players. Stay away from popular patterns!
For a free 30-day trial, check out siriusxm.com/freetrial
---
---
---