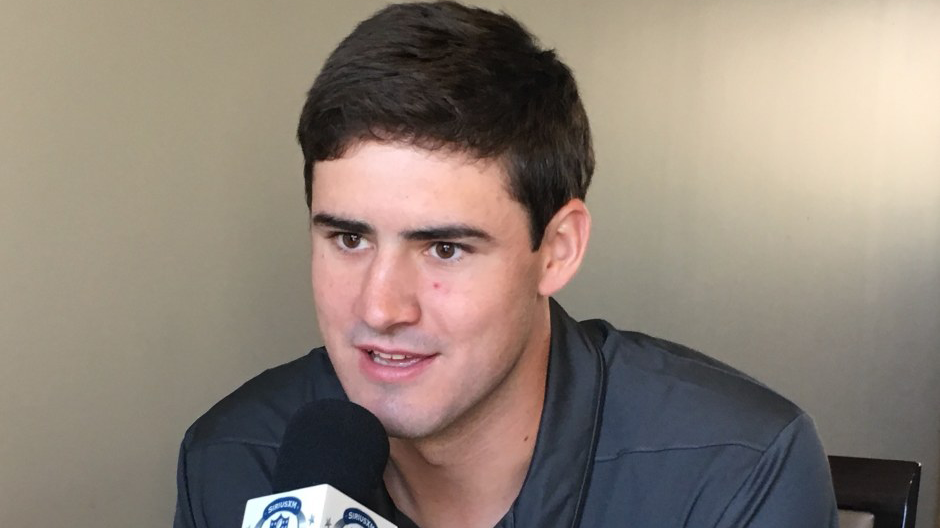 NASHVILLE — Duke's Daniel Jones is considered a smart quarterback.
However, it wasn't until he went through the pre-NFL Draft process that he discovered just how much football there was for him to learn.
'It takes some practice'
Jones estimates that six to eight teams with whom he met had him do something he didn't do all that often at Duke: draw up plays on a white board. He believes he left a good enough impression that he hopes will convince a club to choose him during the three-day draft.
"At Duke, we were always watching tape and we'd talk through things, but we weren't on the board as much," Jones told Alex Marvez on Late Hits. "So kind of learning those skills, learning how to present on the board and taking kind of what you know from film and what you know from really just football in a typical meeting and then now learning how to present that to a room full of NFL coaches or NFL decision-makers, it takes some practice. So I think I came a long way with that."
'Making sure I present myself (well) every time I had an interception was kind of the overall goal'
Jones considers himself in "a good place" physically.
"And then, from an interview process standpoint and practicing some of those techniques and just being mindful of all that, I think making sure I presented myself as a confident and intelligent quarterback who's capable of handling the expectations of a franchise," he said. "And making sure I presented myself that way every time I had an interaction was kind of the overall goal and I think I did that pretty well."
---
---
---