Dr. Ben Carson on Trump's election: 'I'm just hopeful that people can just let bygones be bygones'
"The problems we have to deal with are significant."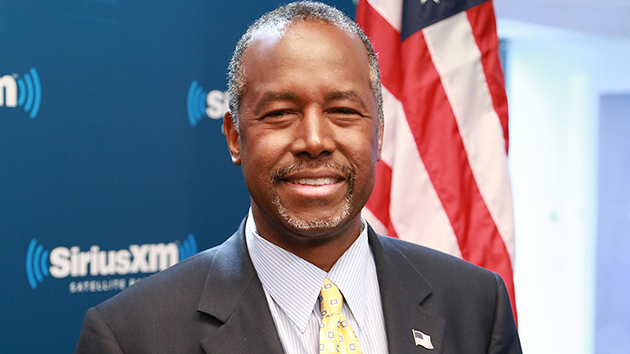 Former Republican presidential candidate Dr. Ben Carson expressed his pleasure in the results of Tuesday's election having been one of the early — and few — members of the party to support president-elect Donald Trump.
"I had an in-depth conversation with [Trump] before I decided to endorse him," Carson explained to Armstrong Williams on Thursday. "I wanted to really discuss the things that were important to me, particularly education, the things that were happening in our inner cities, healthcare, and he just resonated so strongly with all of things and immediately started talking about them from that point on. And I think he really meant it."
"I looked at the fact that he was amenable to spiritual things. You know, we talk about the meaning of life and what is a baby. And the whole concept of family and the strength of the family in parts to an individual and government and policies that are destructive of family life and henceforth destructive of community. And, you know, there was a great deal of resonance on those things, as well."
Carson also described what he thinks will be Trump's top priorities during his first 100 days in office.
"I personally think we need to get our fiscal house in order as quickly as possible. Everyday that we continue to pile up debt — we are decreasing the quality of life for the next generation, and that's essential," Carson said. "I think we also need to start dealing relatively quickly with terrorism. The radical Islamic terrorists who want to destroy us — they make no secret about that — are plotting everyday, what can they do? The bigger we let them get, the stronger we let them get, the more harm that they're going to cause us. We need to be thinking about those kinds of things urgently.
He added, "But a smart leader will recognize that we have multiple problems and you need to very quickly get a team together with strong leaders, so that they can begin attacking those problems simultaneously rather than sequentially."
Responding to Hillary Clinton and President Barack Obama's remarks following Trump's victory, Carson called the two individuals, "class acts."
"They were very good," Carson said. "I'm just hopeful that people can just let bygones be bygones because the problems we have to deal with are significant."
[protected-iframe id="8820ef53081bc83eca6326597a19d748-55502104-105303285" info="https://w.soundcloud.com/player/?url=https%3A//api.soundcloud.com/tracks/292323726&color=ff5500&auto_play=false&hide_related=false&show_comments=true&show_user=true&show_reposts=false" width="100%" height="166" scrolling="no"]
The Armstrong Williams Show airs weekdays at 6 p.m. ET on SiriusXM Urban View (Ch. 126)
For a free 30-day trial, check out siriusxm.com/freetrial/blog
---
---
---