Doug Stanhope on Amber Heard lawsuit: 'What she's trying to do is make me shut the f*** up'
Comedian and actor Doug Stanhope is explaining his defense of friend Johnny Depp. Stanhope returned to The Howard Stern Show on Monday to promote his new book Digging Up Mother: A Love Story and discuss his ongoing lawsuit with Depp's estranged wife … Continued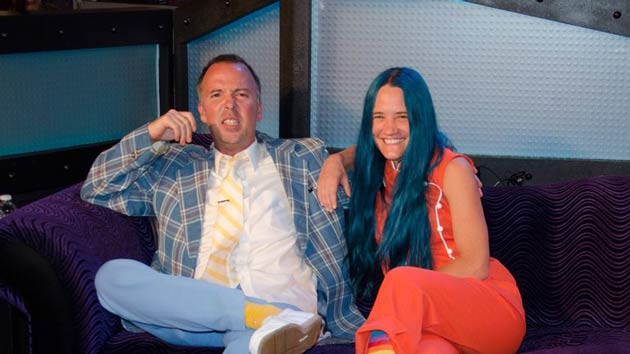 Comedian and actor Doug Stanhope is explaining his defense of friend Johnny Depp.
Stanhope returned to The Howard Stern Show on Monday to promote his new book Digging Up Mother: A Love Story and discuss his ongoing lawsuit with Depp's estranged wife Amber Heard.
Heard is currently engaged in a bitter divorce from Depp, alleging ongoing domestic abuse from the famed actor. Heard filed for divorce on May 23, two days after Depp allegedly attacked her in a drunken rampage. Stanhope wrote an article alleging that Heard lied about the abuse and claiming that she was blackmailing Depp. Heard then filed a defamation suit against Stanhope, but the comic stands by what he wrote.
"I had no contact with [Depp] until he texted me after [the article] went out and said, 'Hey, thanks for being honest,'" Stanhope told Stern. "He didn't know that was going out, and I was a little petrified because it kind of made him look like a b****, because he was kind of a b****."
Stanhope said he doesn't want people to think that he wrote the article for publicity. He said he's turned down multiple news outlets that have attempted to book him for an interview.
"If it weren't so personal for [Depp], I would've had so much fun with this to make Good Morning America fly me out and then act like it's all about my book," Stanhope said.
In his article, Stanhope claimed he visited Depp on May 21, the same day the alleged domestic violence incident happened. He calls into question the fact that Heard waited to go public with her accusations, claiming Depp warned him that she was already considering taking action before the alleged attack even occured.
"He was alluding to the fact that she was going to do something like this," Stanhope said. "And she didn't come out till a week later that that happened, but it happened that night and he was alluding to her doing something like this."
Stanhope says he doesn't have much to his name, so Heard wouldn't gain anything if she wins her lawsuit. But he did give his theory as to why she's going through with the suit, saying, "I think what she's trying to do is make me shut the f*** up."
For more coverage of The Howard Stern Show, follow @sternshow on Twitter.
For a free 30-day trial, check out siriusxm.com/freetrial.
---
---
---