Don't miss The Dollyrots frontwoman's new show on Little Steven's Underground Garage
Listen to a new rock show hosted by The Dollyrots' Kelly Ogden on Little Steven's Underground Garage (Ch. 21) weekdays from 4am ET to 8am ET.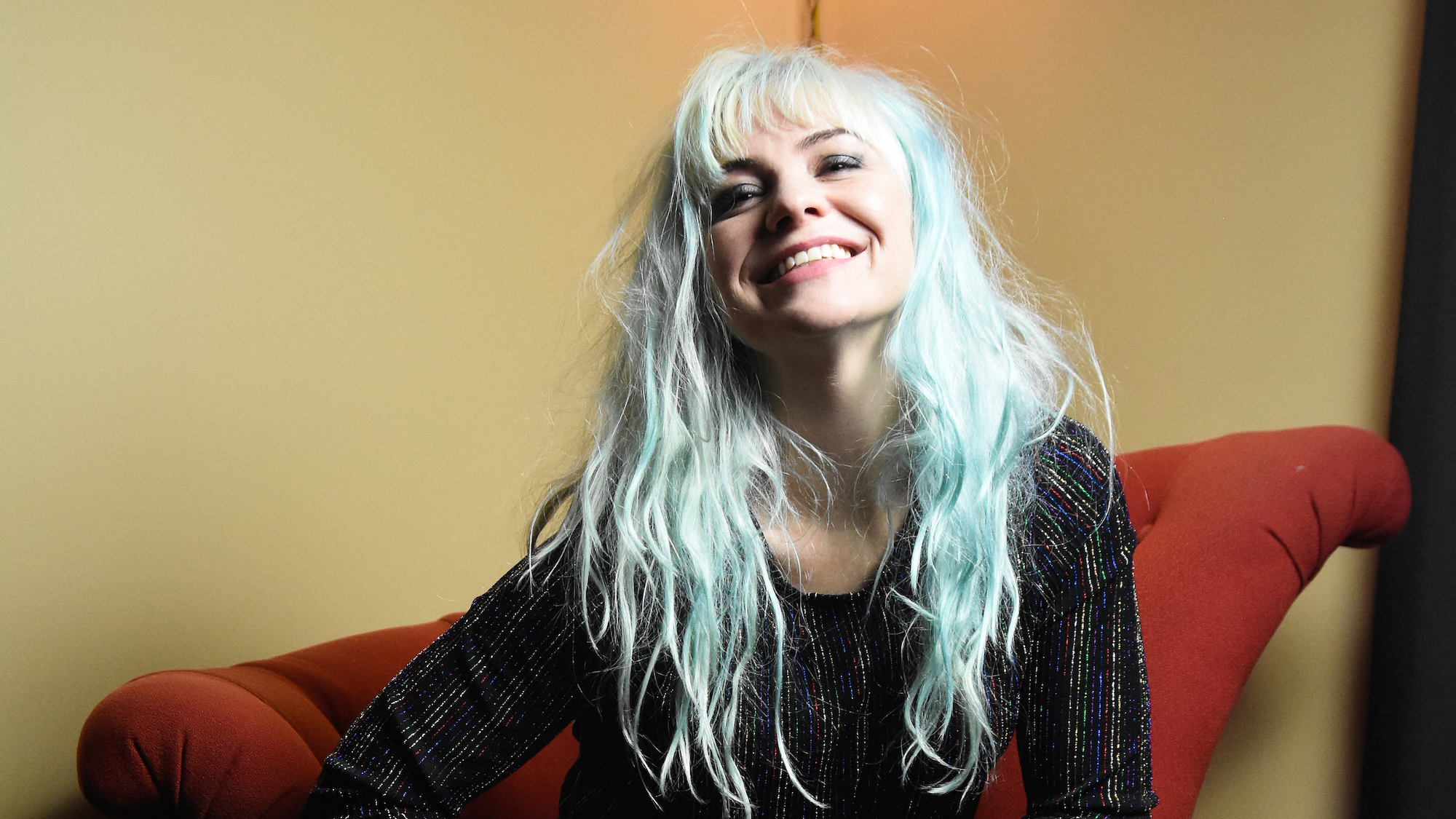 Kelly Ogden. (Photo credit: Jeff Mozey)
Kelly Ogden, American musician and vocalist best known for her work in the band The Dollyrots, has launched a daily show on SiriusXM's Underground Garage (Ch. 21). Ogden will be playing music from some of her favorite rock 'n' roll and punk rock girl groups, while also sharing her own tour stories and thoughts during the four-hour show.
"After rocking out and telling stories on stage with my band, The Dollyrots, for nearly 20 years, I'm so excited to be on the radio doing my favorite thing — hanging out with music fans and playing rock 'n' roll!" says Ogden.
Hear Ogden on the air weekdays from 4am ET to 8am ET on SiriusXM's Underground Garage.

"As the amount of users of the SiriusXM App increases, which allows our station to be heard by American travelers worldwide, we have decided that there are no longer any 'off-hours,' and are going full 24/7 with DJs," says Rock and Roll Hall of Famer, artist, producer, performer and founder of SiriusXM's Underground Garage channel Little Steven Van Zandt. "To serve our final DJ slot we have chosen Kelly Ogden, who fits perfectly on our DJ team. She has a positive vibe, is a great conversationalist, comes with first-hand stories of being on the road in a rock band, and a vast knowledge of garage-rock history, which is particularly impressive given her young age. Kelly is already part of our family, so we welcome her enthusiastically in this new role."
In addition to fronting The Dollyrots, Ogden has also appeared in or shared her voice in TV and film, including ABC's Schooled, CSI: NY, Greek, Disney's Brave, Easy A, The Price Is Right and Girl Trash: All Night Long. She also shares a side project with Bowling For Soup frontman Jaret Reddick called Jaret and Kelly. The Dollyrots, an outfit that was formed with her now-husband, Luis Cabezas, when they were in college, have had great success with their last four releases hitting the Billboard charts. Ogden and Cabezas' two small children even participate in the band. Their brand-new album, Daydream Explosion, which was released on Little Steven Van Zandt's Wicked Cool Records, debuted on Billboard's Heatseekers, Independent Albums and Top Album charts.
Subscribers can listen to the show on SiriusXM radios, and those with streaming access can listen online, on-the-go with the SiriusXM mobile app and at home on a wide variety of connected devices including smart TVs, Amazon Alexa devices, Apple TV, PlayStation, Roku, Sonos speakers and more. Go to www.SiriusXM.com/streaming to learn more.
---
---