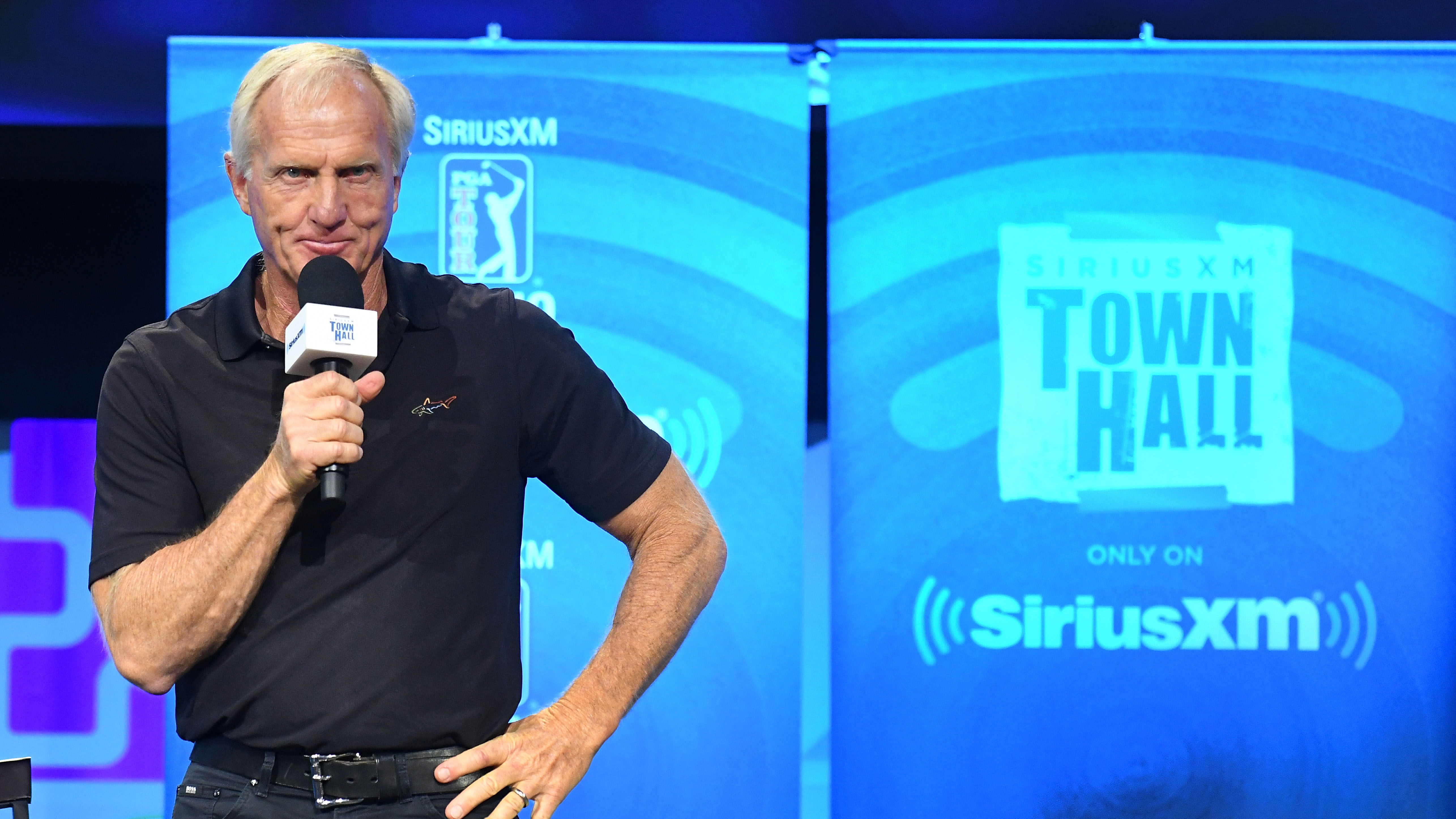 World Golf Hall of Fame member Greg Norman.
Following the success of his live call-in SiriusXM show last month, World Golf Hall of Fame member Greg Norman will host another live episode of Attack Life Radio on SiriusXM PGA TOUR Radio (Sirius channel 208, XM channel 92) this Tuesday, May 26 at 3pm ET.

Norman and his co-host, Brian Katrek, will take calls from listeners across the country to address the topics that golf fans have on their minds. Norman will recap the Champions for Charity match involving Tiger Woods, Phil Mickelson, Tom Brady, and Peyton Manning, which will be played this Sunday at Medalist Golf Club, a course that Norman designed. He will also look ahead to the return of larger-field golf events next month and discuss current events in and beyond the world of golf.
Listeners can call 866-469-0026 to talk to Norman during Tuesday's show.
"It was really wonderful to be on the air live and talking to golf fans across the country last month, and I'm excited to do it again next week," said Norman. "Our sport is revving up again. Professionals are getting back into play, and with more courses opening up around the country and around the world, amateurs and weekend golfers are able to get out to play in many places too. I'm looking forward to another fun conversation."
Norman's live show last month was exceptionally well received by listeners, with a full bank of calls throughout the program and Norman delving in to various topics that ranged from the COVID-19 pandemic to at-home fitness tips to his own career and the origin of his "Great White Shark" nickname.
Now through the end of May, SiriusXM is offering free access to its full lineup of Premier Streaming content, which includes the SiriusXM PGA TOUR Radio channel. Anyone who is not already a SiriusXM subscriber can download the SiriusXM app or go to SiriusXM.com/streamfree to start listening.
---
---
---