Donna Brazile: Out of this convention, the party needs to unify behind Clinton
As interim chairwoman Donna Brazile takes the reigns of the Democratic National Committee, she tells SiriusXM Progress' Ari Rabin-Havt that her priority coming out of the convention is uniting the party behind Hillary Clinton. On what has been a contentious first day … Continued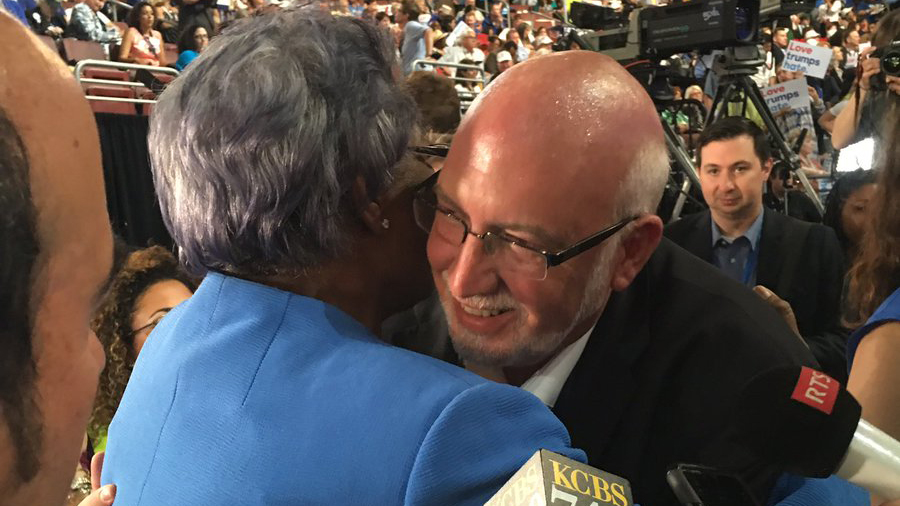 Donna Brazile Jeff Weaver
As interim chairwoman Donna Brazile takes the reigns of the Democratic National Committee, she tells SiriusXM Progress' Ari Rabin-Havt that her priority coming out of the convention is uniting the party behind Hillary Clinton.
On what has been a contentious first day – many Bernie Sanders supporters and delegates are not quietly accepting Sanders' insistence to support Clinton – Brazile is sticking to the "United Together" theme of the night.
"Coming out of this convention we have to be unified behind our nominee Hillary Clinton," Brazile said. "We have to go out and make sure that the American people know what we stand for."
"I think progressives should understand that Hillary Clinton – despite what people try to affix to her – has always sided with those values that enable us to have a more liberal and progressive country."
Listen to their full conversation: 
Hear The Agenda with Ari Rabin-Havt weekdays 6-9am ET on SiriusXM Progress (Ch. 127).
---
---
---