Donald Trump Fraud Trial: Listen as the Former President Takes the Stand
The current Republican frontrunner has been testifying before Judge Engoron.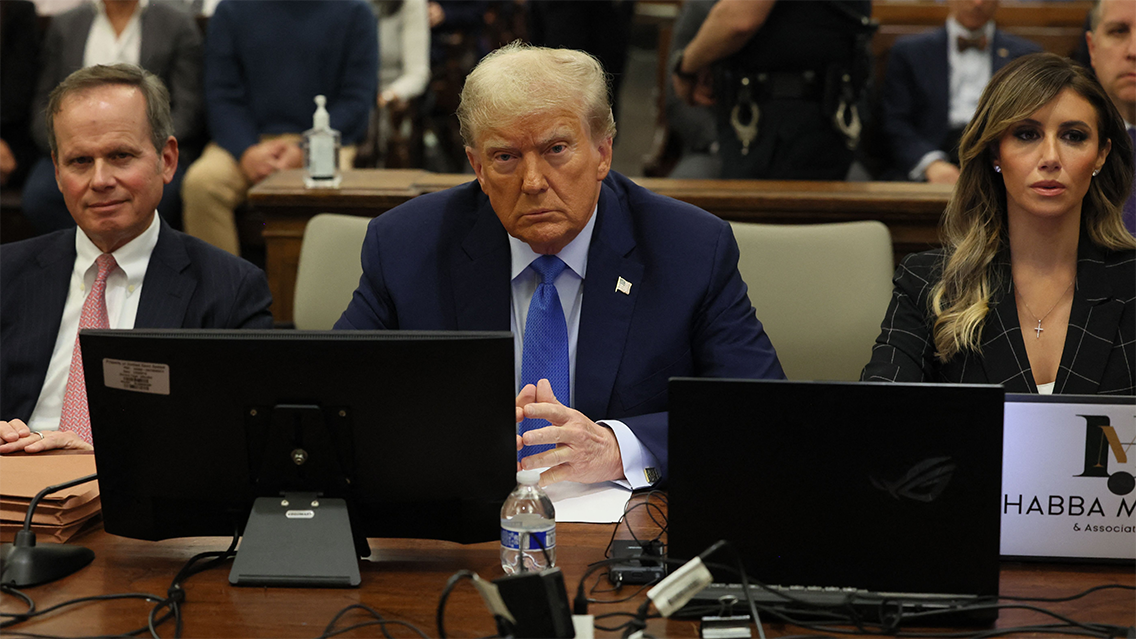 Donald Trump took the witness stand a little while ago, calling his $250 million civil fraud case a "very, very unfair trial." The former president, after raising his hand to take the oath, has been sitting in the witness box for about an hour.
---
Trump testifies: Listen live on the SiriusXM App & web player
---
The current Republican frontrunner and possible next US president has been testifying before state Supreme Court Judge Arthur Engoron. In the end, Engoron will also be the one who decides the outcome of the trial, as there is no jury.
New York Attorney General Letitia James has accused Trump, his sons Eric and Don Jr., and Trump Organization executives of engaging in a decade-long scheme in which they used "numerous acts of fraud and misrepresentation" to inflate Trump's net worth in order get more favorable loan terms.
"Trump can try to hide his wrongdoings behind taunts and threats, but we will not be bullied out of uncovering the truth," James said on social media Sunday.
Additionally, Trump is scheduled to stand trial in four criminal cases next year – the federal classified documents case, the Fulton County, Georgia, election interference case, the Washington, D.C., election interference case, and the Manhattan district attorney's inquiry into hush money payments to Stormy Daniels.
---
---
---