Donald Trump Jr.: Hillary Clinton doesn't want to go up against my father
The possible presidential candidates from both the Democratic and Republican parties make for some interesting potential political battles. Donald Trump, Jr. joined Breitbart News Daily to discuss a potential showdown between his father, Republican candidate Donald Trump, and Democratic candidate … Continued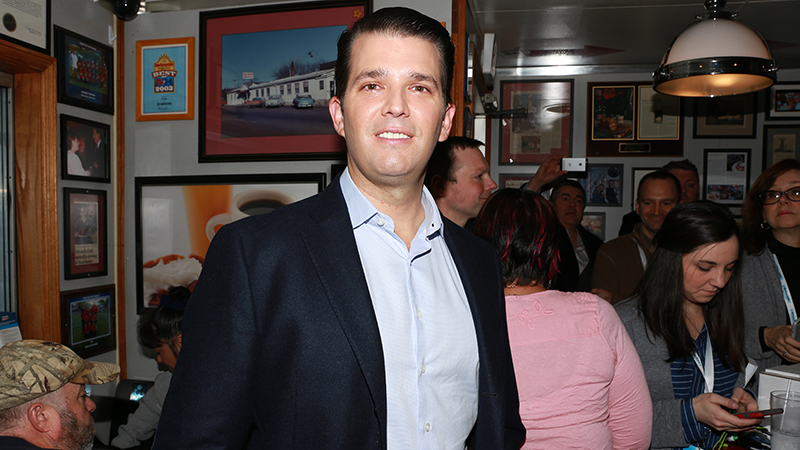 The possible presidential candidates from both the Democratic and Republican parties make for some interesting potential political battles. Donald Trump, Jr. joined Breitbart News Daily to discuss a potential showdown between his father, Republican candidate Donald Trump, and Democratic candidate Hillary Clinton.
"I think if there's one person [the Clintons] don't want to deal with, it's my father because he's not going to play by the same rules that other politicians have played by either," Trump Jr. said. "You've probably seen that by the way he speaks, he doesn't pull back, he doesn't hold back and we're just going to have to deal with that."
Trump Jr. also said he believe's his father's business experience is what separates him from all the other candidates, some of whom are "second-tier."
"We need to finally start making successful deals, we can't keep going down those same paths we've gone," Trump Jr. said. "We've tried with politicians, where they promise everything but they've never had a real job. We've done that under Barack Obama and frankly a lot of the other second-tier candidates in this [race], even on the conservative side."
Trump Jr. discussed his upbringing and some of the lessons he's learned from his father.
"He made us understand the value of a dollar, he made us work," Trump Jr. said. "It wasn't like you start off and all of a sudden you're the CEO of the organization. We weren't trust fund babies, we were very fortunate, we experienced great things but we were spoiled the right way."
For the full 15-minute interview, listen below:
For a free 30-day trial, check out siriusxm.com/freetrial
---
---
---