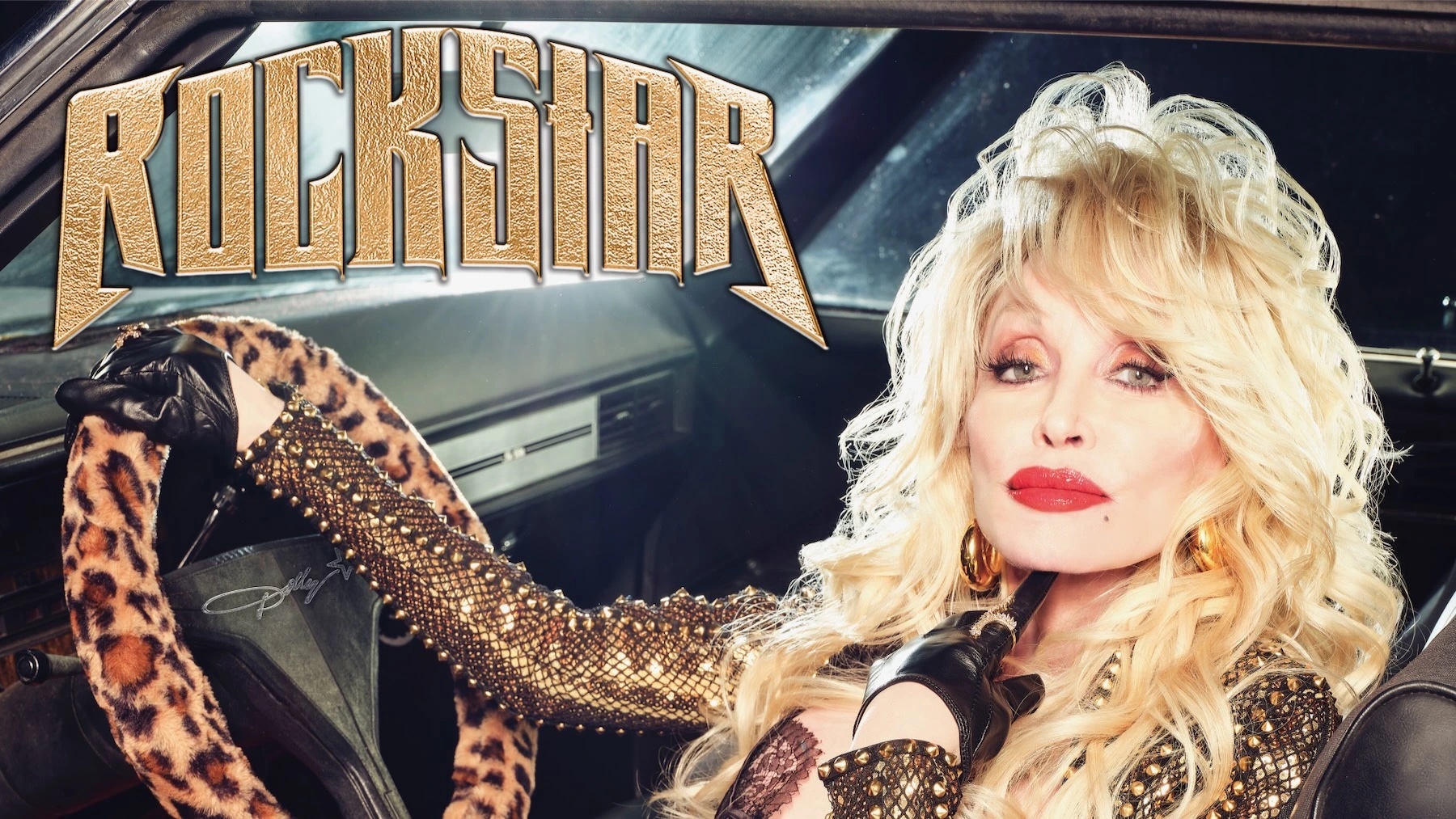 Dolly Parton's career as a country singer is the stuff of music legend, but her latest move is something very few may have expected. The iconic songwriter is taking her talents to the world of rock 'n' roll with a new album (Rockstar, out November 17) and she's just announced the official tracklist — including the nearly 40 featured artists she collaborated with.
---
Hear Hits by Dolly Parton, Willie Nelson and more on Willie's Roadhouse
---
Dolly Parton Rockstar Tracklist
1. "Rockstar" (special guest Richie Sambora)
2. "World on Fire"
3. "Every Breath You Take" (feat. Sting)
4. "Open Arms" (feat. Steve Perry)
5. "Magic Man" (feat. Ann Wilson with special guest Howard Leese)
6. "Long As I Can See the Light" (feat. John Fogerty)
7. "Either Or" (feat. Kid Rock)
8. "I Want You Back" (feat. Steven Tyler with special guest Warren Haynes)
9. "What Has Rock and Roll Ever Done for You" (feat. Stevie Nicks with special guest Waddy Wachtel)
10. "Purple Rain"
11. "Baby, I Love Your Way" (feat. Peter Frampton)
12. "I Hate Myself for Loving You" (feat. Joan Jett & The Blackhearts)
13. "Night Moves" (feat. Chris Stapleton)
14. "Wrecking Ball" (feat. Miley Cyrus)
15. "(I Can't Get No) Satisfaction" (feat. P!nk & Brandi Carlile)
16. "Keep on Loving You" (feat. Kevin Cronin)
17. "Heart of Glass" (feat. Debbie Harry)
18. "Don't Let the Sun Go Down on Me" (feat. Elton John)
19. "Tried to Rock and Roll Me" (feat. Melissa Etheridge)
20. "Stairway to Heaven" (feat. Lizzo & Sasha Flute)
21. "We Are the Champions"
22. "Bygones" (feat. Rob Halford with special guests Nikki Sixx & John 5)
23. "My Blue Tears" (feat. Simon Le Bon)
24. "What's Up?" (feat. Linda Perry)
25. "You're No Good" (feat. Emmylou Harris & Sheryl Crow)
26. "Heartbreaker" (feat. Pat Benatar & Neil Giraldo)
27. "Bittersweet" (feat. Michael McDonald)
28. "I Dreamed About Elvis" (feat. Ronnie McDowell with special guest The Jordanaires)
29. "Let It Be" (feat. Paul McCartney & Ringo Starr with special guests Peter Frampton & Mick Fleetwood)
30. "Free Bird" (feat. Ronnie Van Zant with special guests Gary Rossington, Artimus Pyle and The Artimus Pyle Band)
Featured Artists on Rockstar
Ann Wilson
Artimus Pyle and The Artimus Pyle Band
Brandi Carlile
Chris Stapleton
Debbie Harry
Elton John
Emmylou Harris
Gary Rossington
Howard Leese
Joan Jett & the Blackhearts
John 5
John Fogerty
Kevin Cronin
Kid Rock
Linda Perry
Lizzo & Sasha Flute
Melissa Etheridge
Michael McDonald
Mick Fleetwood
Miley Cyrus
Neil Giraldo
Nikki Sixx
P!nk
Pat Benatar
Paul McCartney
Peter Frampton
Richie Sambora
Ring Starr
Rob Halford
Ronnie McDowell
Ronnie Van Zant
Sheryl Crow
Simon Le Bon
Stevie Nicks
Sting
Steven Tyler
The Jordanaires
Warren Haynes
Waddy Wachtel
Rockstar Album Covers (Four Versions)
This slideshow requires JavaScript.
The lead track off Rockstar is "World on Fire," available May 11 to coincide with the world premiere performance of the song at the ACM Awards.
---
Appearing on The View back on January 17 (two days before her birthday, she gave us a gift), Dolly confirmed the following artists would be featured on the album: Paul McCartney, Stevie Nicks, Cher, P!NK, Brandi Carlile, John Fogerty, Steve Perry, and Steven Tyler.
She also mentioned a cover of The Rolling Stones' "Satisfaction" with P!NK and Brandi Carlile. "I'm doin' my best to try to get [Jagger] on, but I did his song anyway. I think Pink and Brandi Carlile are gonna be singing on that particular song with me," Dolly hinted on The View.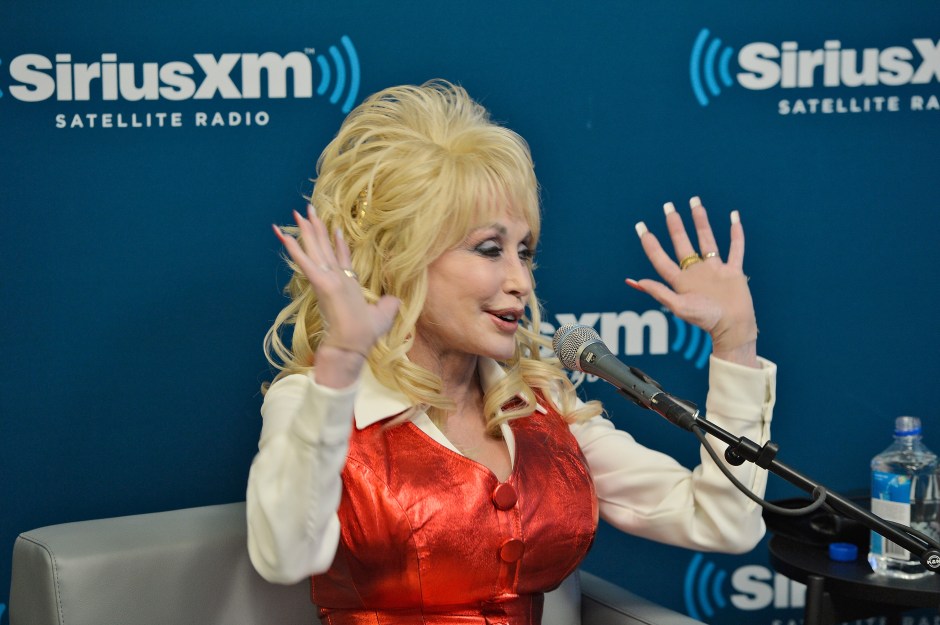 Dolly originally hinted at the album during her acceptance speech at the 2022 Rock & Roll Hall of Fame last month: "If I'm going to go in the Rock & Roll Hall of Fame, I'm going to have to earn it," she said. She then later confirmed that she will be releasing a rock album.
Dolly also debuted her new rock song at the ceremony — an upbeat tribute to the genre titled "Rockin'." It includes references to legends of the genre as well as some of the most iconic rock songs like "Great Balls of Fire" (which she covered on her 1979 album of the same name). It's still quintessentially a Dolly Parton record, though. The song references her upbringing in the "smoky hills of Tennessee" and her "country soul," suggesting this new album won't stray too far from the Dolly we know and love.
---
Related: Here's Why Dolly Needs Her Own Holiday
---
When she appeared on The Tonight Show Starring Jimmy Fallon, Dolly confirmed that the new album will be titled Rockstar and drop in 2023. It will reportedly feature both covers and original songs, along with appearances from famous faces, such as Aerosmith's Steven Tyler and possibly Mick Jagger (for a rumored cover of "(I Can't Get No) Satisfaction"). Dolly has also confirmed she'll be covering "Stairway to Heaven" and would like to reunite with Jimmy Page and Robert Plant for the song. She cited Journey's Steve Perry as another possible collaborator for the album.
This isn't the first time that Parton has explored other genres. In 1999, she released her first all-bluegrass album, The Grass Is Blue, to wide critical acclaim and has included bluegrass-inspired songs on other albums. She's also specified that the choice to commit to a rock album has personal motivations, as her husband Carl Dean "is a rock 'n' roll freak," so she's excited to make an album "mainly just for him."
---
To brush up on your rock and roll knowledge ahead of Dolly Parton's new album, check out SiriusXM's collection of rock channels or get into the spirit of Tennessee with country music channels, all available on the SXM app.
---
---
---