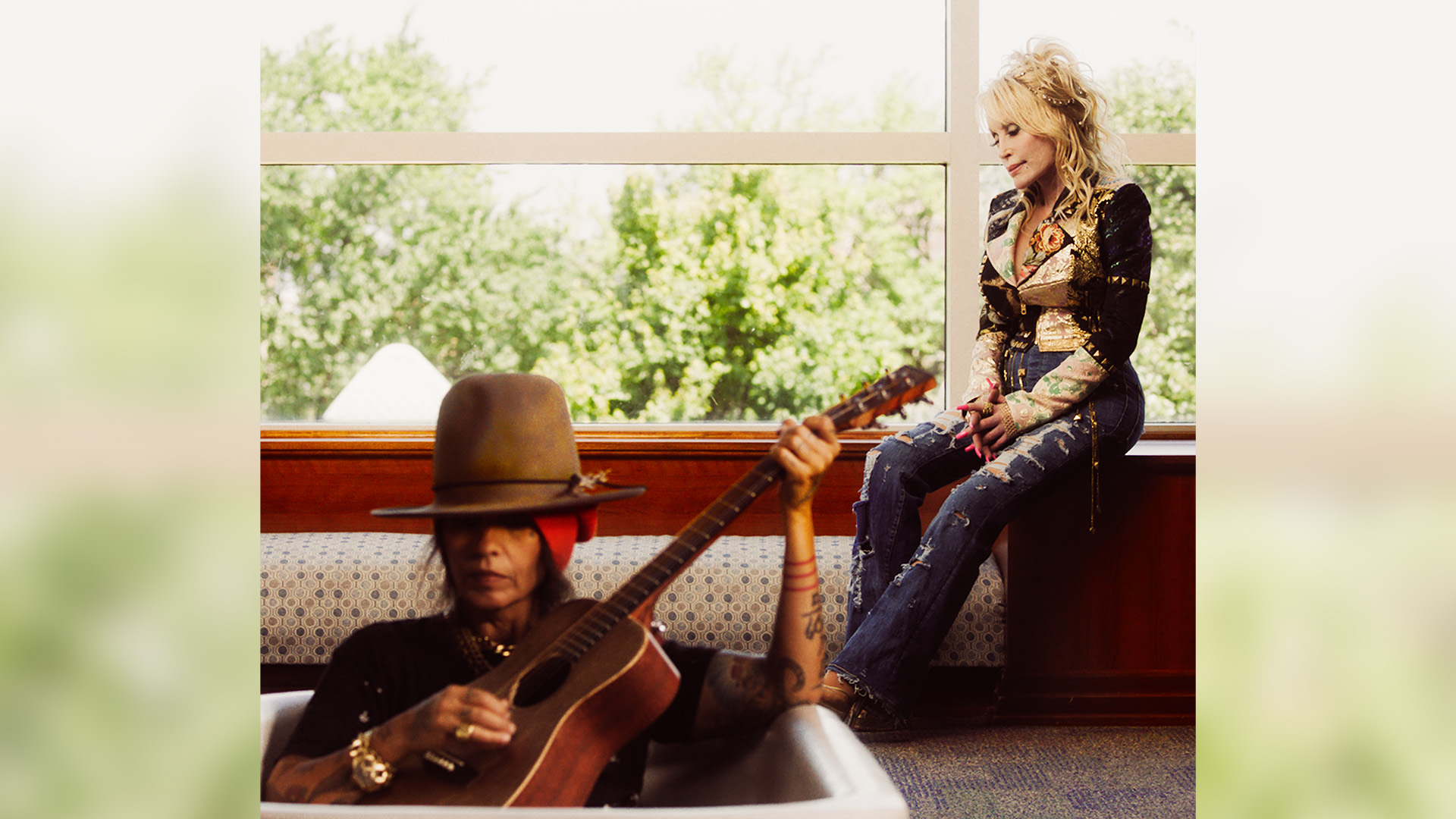 Dolly Parton has gifted us another beautiful cover song from her forthcoming Rockstar album. Following her recent release of "Let It Be," which saw the musical reunion of Paul McCartney and Ringo Starr, today Dolly dropped her cover of the '90s hit "What's Up?" featuring Linda Perry.
---
Listen to Dolly Parton and more classic country artists at Willie's Roadhouse (Ch. 61)
---
"What's Up?" was originally released by the rock band 4 Non Blondes in March 1993 as the second single from their debut (and only) album, Bigger, Better, Faster, More! In the U.S., the song reached No. 14 on the Billboard Hot 100 and was certified Gold, but it found even greater success in Europe, the U.K., and Australia.
"First of all, I love Linda Perry," Dolly said of the song's writer and 4 Non Blondes lead singer. "Second of all, I love this song written by Linda."
"How is one supposed to react when the greatest and most prolific songwriter in the world wants to cover a song YOU wrote?" Linda shared. "[Dolly's] version of 'What's Up?' is so good. Her spin on it made me feel like it was her song. No surprise there."
The cover song's touching new music video, dropping September 23 at 10am ET, was directed by Steve Summers and filmed at Eakin Elementary School in Nashville, TN, on one of the hottest days of the year.
Dolly added, "I love being a part of this video to try to make people think about what's going on in this world today. Shout out to the little children that helped with the video! If our children don't make it, then what will?"
"Being on set making the video was a comfortable easy experience," said Linda. "The vibe on set was chill and Dolly and I got to catch up and laugh a lot. I could go on and on, obviously I'm a fan!"
Dolly's Rockstar (her 49th studio album and first pure rock album) comes out November 17 and includes the previously-released songs "World on Fire," "Bygones," "We Are the Champions/We Will Rock You," and "Let It Be." In addition to reuniting The Beatles, Rockstar also features an unimaginable list of special guests and featured artists that only Dolly Parton could bring together.
Rockstar Tracklisting
1. "Rockstar" (with Richie Sambora)
2. "World on Fire"
3. "Every Breath You Take" (featuring Sting)
4. "Open Arms" (featuring Steve Perry)
5. "Magic Man" (featuring Ann Wilson with special guest Howard Leese)
6. "Long as I Can See the Light" (featuring John Fogerty)
7. "Either Or" (featuring Kid Rock)
8. "I Want You Back" (featuring Steven Tyler with special guest Warren Haynes)
9. "What Has Rock and Roll Ever Done for You" (featuring Stevie Nicks with special guest Waddy Wachtel)
10. "Purple Rain"
11. "Baby, I Love Your Way" (featuring Peter Frampton)
12. "I Hate Myself for Loving You" (featuring Joan Jett and the Blackhearts)
13. "Night Moves" (featuring Chris Stapleton)
14. "Wrecking Ball" (featuring Miley Cyrus)
15. "(I Can't Get No) Satisfaction" (featuring P!nk and Brandi Carlile)
16. "Keep On Loving You" (featuring Kevin Cronin)
17. "Heart of Glass" (featuring Debbie Harry)
18. "Don't Let the Sun Go Down on Me" (featuring Elton John)
19. "Tried to Rock and Roll Me" (featuring Melissa Etheridge)
20. "Stairway to Heaven" (featuring Lizzo)
21. "We Are the Champions/We Will Rock You"
22. "Bygones" (featuring Rob Halford with special guests Nikki Sixx and John 5)
23. "My Blue Tears" (featuring Simon Le Bon)
24. "What's Up?" (featuring Linda Perry)
25. "You're No Good" (featuring Emmylou Harris and Sheryl Crow)
26. "Heartbreaker" (featuring Pat Benatar and Neil Giraldo)
27. "Bittersweet" (featuring Michael McDonald)
28. "I Dreamed About Elvis" (featuring Ronnie McDowell with special guest The Jordanaires)
29. "Let It Be" (featuring Paul McCartney and Ringo Starr with special guests Peter Frampton and Mick Fleetwood)
30. "Free Bird" (featuring Lynyrd Skynyrd)
---
---
---