Celebrating 50 Years of Dolly Parton's 'I Will Always Love You'
Five decades after Dolly Parton originally released "I Will Always Love You," countless stars have covered the iconic song over the years.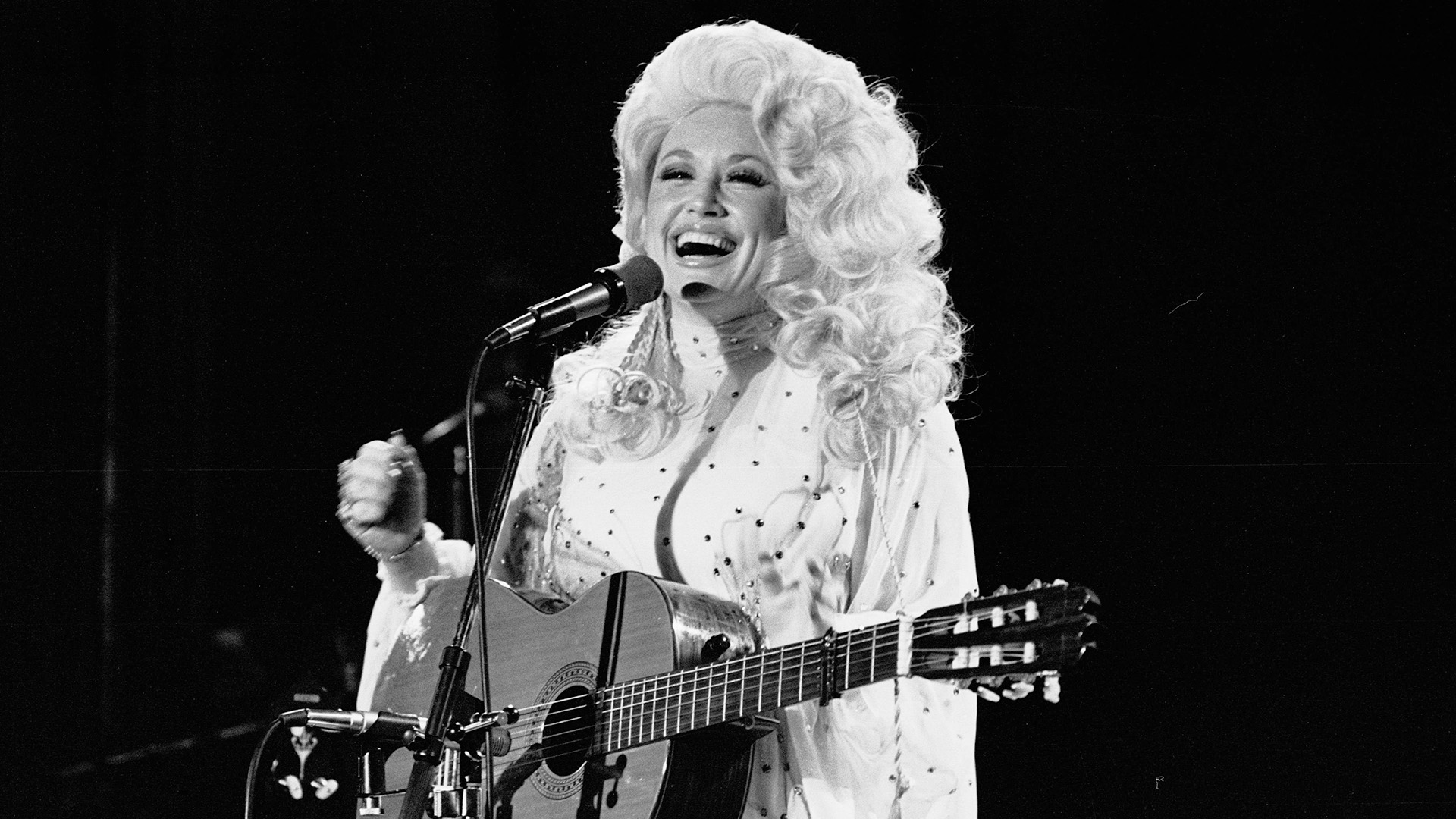 Photo by Richard E. Aaron/Redferns
June 12, 2023, marks 50 years since the initial recording of one of modern music's most iconic songs: "I Will Always Love You."
Recorded in RCA Studio B in Nashville back in 1973, "I Will Always Love You" has undoubtedly stood the test of time. Originally written and performed by Dolly Parton, the song has become a classic, transcending genres and generations. Many world-renowned artists have covered the song, including Linda Ronstadt, LeAnn Rimes, and, of course, Whitney Houston.
Join SiriusXM as we look at the meaning and significance of "I Will Always Love You," as well as how it's evolved through the years.
---
Listen to Dolly Parton and more classic country at Willie's Roadhouse (Ch. 61)
---
Dolly Parton
Parton wrote "I Will Always Love You" as a farewell to her long-time mentor and collaborator, Porter Wagoner. The split came when she decided to pursue a solo career and separate from him in a professional capacity.
When Parton paired her inimitable voice with the bittersweet lyrics, she created a timeless ode to love and loss. In the poignant chorus, the song conveys love's endurance even when people go their separate ways.
The ballad was a hit, reaching No. 1 on the country charts, and helping Parton win Female Vocalist of the Year at the 1975 Country Music Association Awards.
To hear more of Dolly Parton's country songs from the '60s and beyond, head to Willie's Roadhouse (Ch. 59).
Linda Ronstadt
Linda Ronstadt brought a folk-inspired sound to her 1975 interpretation of "I Will Always Love You." Appearing on her sixth solo album, Prisoner in Disguise, Ronstadt's rendition showcased her wide vocal range and added a unique spin on the original. Additionally, this more rock-oriented version helped to introduce "I Will Always Love You" to a different audience, bringing new fans to the song.
If you're a fan of Linda Ronstadt's music, listen to The Bridge (Ch. 17).
Whitney Houston
When discussing "I Will Always Love You," it would be impossible not to mention Whitney Houston's rendition. Recorded for the 1992 film The Bodyguard, Houston's powerful vocals and passionate delivery elevated the song to new heights, turning it into a global sensation.
Houston's version of the song became an international chart-topper and won Record of the Year and Best Pop Vocal Performance at the 36th GRAMMY Awards. Houston's rendition of the song gained Diamond certification in the United States and has sold over 20 million copies worldwide. As of the time of writing, the song has over 1.6 billion views on YouTube.
The song has become synonymous with Houston, and when her greatest hits album was released posthumously in 2013, it was understandably called I Will Always Love You: The Best of Whitney Houston.
Listen to more of Whitney Houston's pop hits at The Blend (Ch. 16).
LeAnn Rimes
At just 14 years of age, pop and country singer LeAnn Rimes released Unchained Melody: The Early Years. The compilation album was a follow-up to her debut album, Blue, which reached No. 1 on the country album charts and No. 3 on the Billboard 200 album charts.
Included in the compilation album was her cover of "I Will Always Love You." Despite Rimes being a country singer, her version is more in the style of Whitney Houston's R&B rendition. It was a powerful performance and one that impressed fans, particularly considering Rimes' young age.
For more from LeAnn Rimes, check out The Highway (Ch. 56).
Amber Riley
Amber Riley, best known for her role as Mercedes Jones on the hit TV show Glee, performed "I Will Always Love You" during a special Valentine's Day episode of the show in 2012. Her emotional rendition of the song paid homage to both Dolly Parton and Whitney Houston. It also proved to be a fitting tribute to Houston too, as her untimely passing had occurred just three days before the episode aired.
Kristin Chenoweth
In her 2019 album, For The Girls, Broadway royalty Kristin Chenoweth paid tribute to some of her favorite female performers. The album included songs initially recorded by Barbra Streisand, Judy Garland, Carole King, and of course, Dolly Parton. In the album, Kristen not only delivered a stellar performance of "I Will Always Love You," but she was joined on the track by Parton herself. Talk about a legendary double act!
To hear more of Kristin Chenoweth's Broadway hits, head to On Broadway (Ch. 77).
---
For more music, news, and entertainment, make sure to check out SiriusXM.
---
---
---