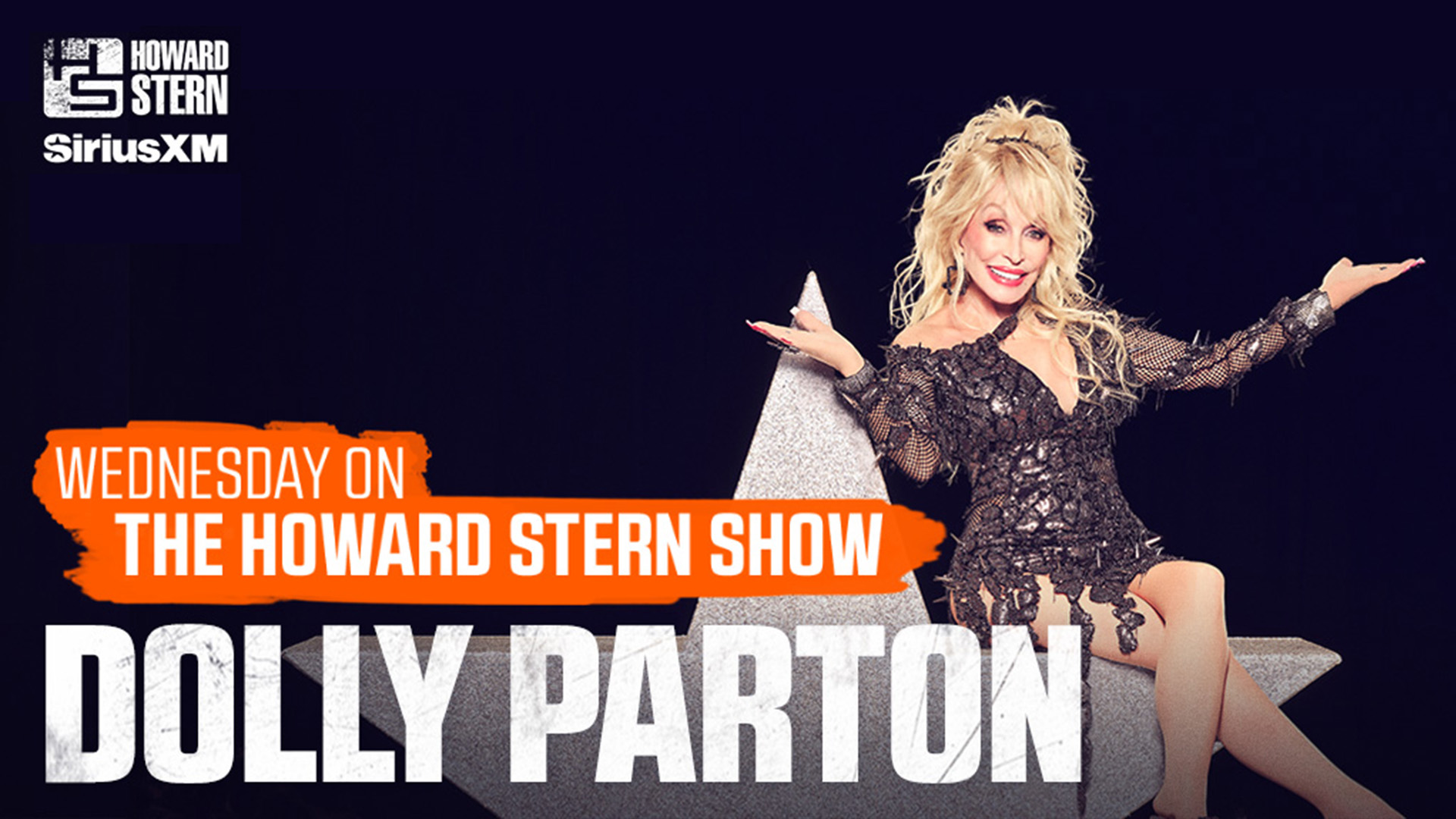 For the first time ever, Dolly Parton joined Howard Stern on The Howard Stern Show on November 15 — the same day her limited-run SiriusXM channel, Dolly's Rockstar Radio, launched.
How to Listen
Dolly's interview with Howard aired live on November 15 at 9am ET on SiriusXM's Howard 100 channel and is now available in its entirety on the SiriusXM app.
LISTEN ON THE SIRIUSXM APP: Stream Dolly Parton's Full Interview Now
Dolly's Rockstar Radio
Dolly Parton's exclusive SiriusXM channel, Dolly's Rockstar Radio, is available to listen to now in the SiriusXM app through December 14 and in cars on channel 14 through November 22 in celebration of the release of Rockstar.
The channel features all songs from Rockstar as well as familiar hits and hand-picked favorites that inspired the making of the new album, plus music from Dolly's friends and collaborators.
Listeners can also hear Dolly's intimate stories from inside the studio, highlighting her favorite collaborations, why she loves rock 'n' roll, and her favorite memories from her iconic career.
Learn more about the Dolly's Rockstar Radio channel.
Dolly's New Rock Album
Following her appearance on The Howard Stern Show, Dolly's much-anticipated Rockstar album officially drops November 17.
The 30-track album features guest artists such as Elton John, Brandi Carlile, Nikki Sixx, Miley Cyrus, Paul McCartney, and Stevie Nicks. It includes the previously-released original song "World On Fire" as well as covers of songs like The Beatles' "Let It Be," a mashup of Queen's "We Are the Champions" and "We Will Rock You," and many more.
Related: Dolly Parton Reveals 'Rockstar' Album Tracklist, Release Date, and Featured Artists
Dolly Parton's Musical Impact
Dolly Parton is the most honored and revered female country singer-songwriter of all time and was recently inducted into the Rock and Roll Hall of Fame.
Achieving 27 RIAA-certified gold, platinum, and multi-platinum awards, Dolly has had 26 songs reach No. 1 on the Billboard country charts, a record for a female artist. She is the first artist to have topped the Billboard's Adult Contemporary, Christian AC Songs, Hot Country Songs, Christian Airplay, Rock Digital Songs, Country Airplay and Dance/Mix Show Airplay radio charts.
Parton became the first country artist honored as GRAMMY/MusiCares Person of the Year given out by NARAS. She has 48 career Top 10 country albums, a record for any artist, and 110 career-charted singles over the past 50+ years.
---
---
---