Does Caitlyn Jenner have a crush on Candis Cayne? Jenny McCarthy gets the scoop
After making her glamorous debut as a woman on the cover of Vanity Fair last spring, Caitlyn Jenner sparked a fast friendship with transgender actress Candis Cayne — and her docuseries I Am Cait has teased there could be something … Continued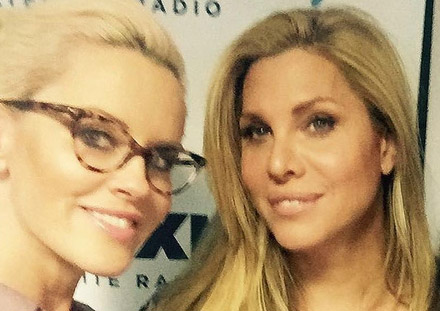 After making her glamorous debut as a woman on the cover of Vanity Fair last spring, Caitlyn Jenner sparked a fast friendship with transgender actress Candis Cayne — and her docuseries I Am Cait has teased there could be something more between the costars.
But Cayne, 44, set the romance record straight Monday on Dirty, Sexy, Funny with Jenny McCarthy.
"It seems obvious that she has a crush on you. I don't know if it's a crush like an infatuation or just feels like you're the BFF. Do you get sometimes, like, is she trying to make a move on you?" asked McCarthy, 43.
"No, no," said Cayne, laughing. "It's all fun, you know what I mean? We're really just friends. And I think she likes my femininity, the way I carry myself. I think she admires that about me."
Jenner, 66, told the world about her journey in April and has devoted herself to raising awareness of trans issues. Still, some within the community criticize the Olympic champion's conservative politics and privileged position as a celebrity.
Chatting with McCarthy, Cayne acknowledged these concerns but defended her pal, pointing out that she's only nine months into being out publicly.
"I understand people in our community don't have any time, because they've been abused for so many years, but you all have to think she put trans on the lip of everybody in the world in one fell swoop, which opened up the doors for a lot of people and made it a lot easier for people in abusive situations," she explained.
I Am Cait airs Sunday at 9 pm ET on E!, and click here for Dirty, Sexy, Funny's schedule on SiriusXM Stars (Ch. 109).
---
---
---