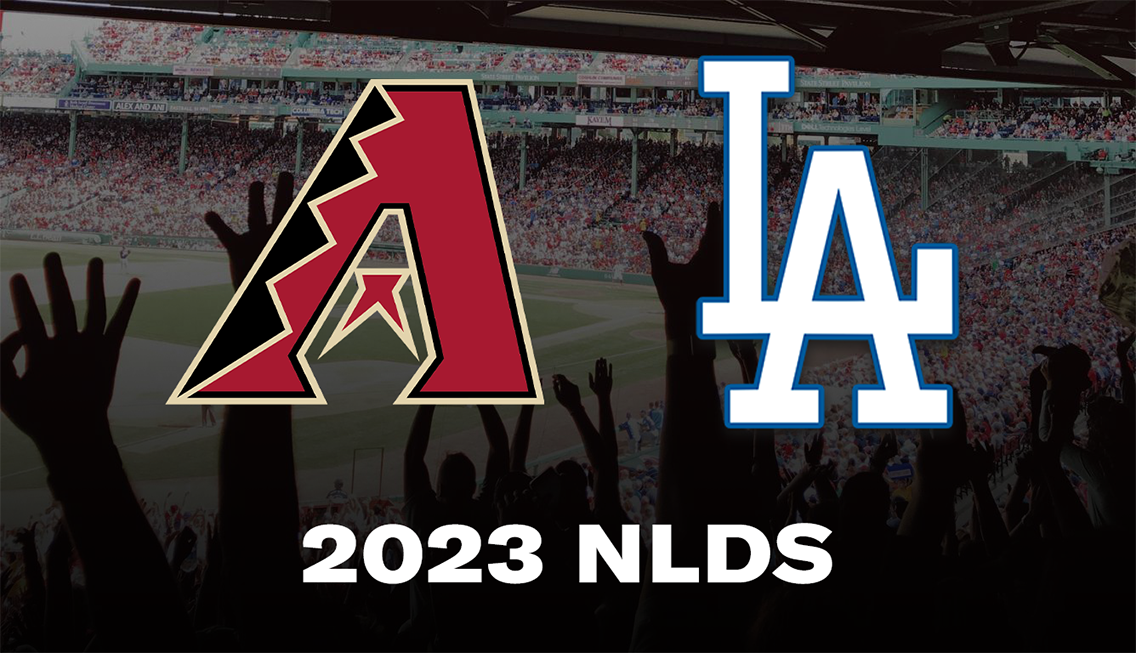 The Arizona Diamondbacks and Los Angeles Dodgers are playing in the 2023 National League Division Series. Listen to every game of the NLDS, on either the home and away feeds, on the SiriusXM App or car radios starting October 7 at 9:20pm ET (see the series schedule and channel assignments here).
---
Stream the Dodgers home broadcast on the SiriusXM App & web player
Stream the Diamondbacks away broadcast on the SiriusXM App & web player
Stream the National broadcast on the SiriusXM App & web player
---
Arizona Diamondbacks NLDS:
On the mound for the Diamondbacks is the reliable RHP Merrill Kelly, who'll start Game 1 against the Dodgers. In his four games against the Dodgers this season, he posted a 0-2 record with a 3.98 ERA. Dodger Stadium hasn't been kind, where he's 0-1 with a 7.27 ERA in two starts this year.
Manager Lovullo's lineup strategy could be a game-changer, with outfielder Corbin Carroll potentially taking a more prominent role after his recent hot streak. The big question mark is whether catcher Gabriel Moreno, hit by a backswing in Game 2 against the Brewers, will be ready.
In the bullpen, Lovullo's been aggressive, and it's paid off with a stronger late-season performance. Paul Sewald closes games, with Kevin Ginkel setting up. Right-hander Ryan Thompson and rookie lefty Andrew Saalfrank are trusted in high-leverage situations.
The Diamondbacks' NL Wild Card Series win against the Brewers marked their first postseason series victory since 2007.
Los Angeles Dodgers NLDS:
The Dodgers counter with seasoned lefty Clayton Kershaw (13-5, 2.46 ERA). Despite battling a left shoulder injury, the future Hall of Famer led the rotation in wins, ERA, and starts.
Facing Kelly, the Dodgers will deploy Mookie Betts at second base and Jason Heyward in right field. The left field situation against righties might see David Peralta starting, though Chris Taylor is a strong alternative.
The Dodgers boast an impressive bullpen. Keep an eye on Emmet Sheehan, who could provide valuable relief innings. Late in games, Ryan Brasier, Brusdar Graterol, and Evan Phillips form one of the best relief trios. Yency Almonte and Daniel Hudson are gearing up for a potential NL Championship Series return.
The Dodgers have not lost a postseason opener since the 2015 NLDS against the Mets.
In addition to live play-by-play action of every game, listen to expert analysis and preview coverage on MLB Network Radio.
---
---
---