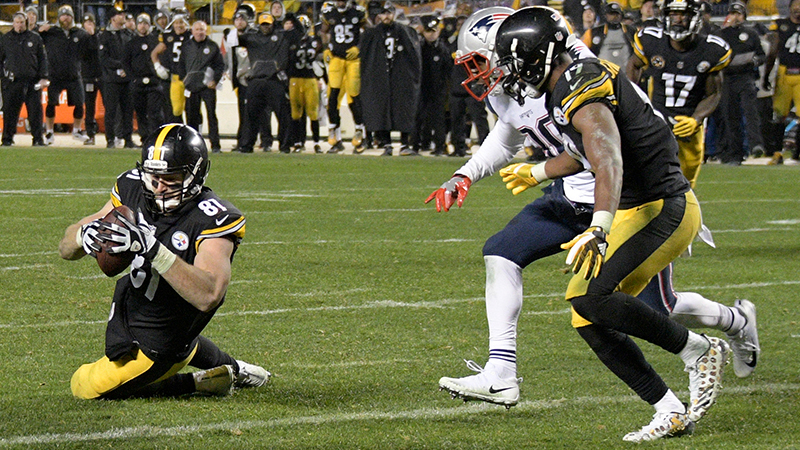 Pittsburgh Steelers tight end Jesse James (81) has a knee down before crossing the goal line with a pass from quarterback Ben Roethlisberger during the second half of an NFL football game against the New England Patriots in Pittsburgh, Sunday, Dec. 17, 2017. The Patriots won 27-24.
Another week, another controversial ending to a marquee matchup between two of NFL's heavyweights.
In case you somehow missed the Patriots-Steelers game, you can watch the wild final moments here.
Here's SiriusXM's NFL Radio host Brady Quinn saying he knew all along the catch wouldn't stand, and that the NFL rule for a catch is actually OK.
Check out more about SiriusXM NFL Radio (Ch. 88).
---
---
---