Pay your respects to the late DJ Kay Slay during a soulful Shade 45 tribute
Coworkers and collaborators like Papoose are coming together to share stories in light of the hip-hop cultural icon's passing.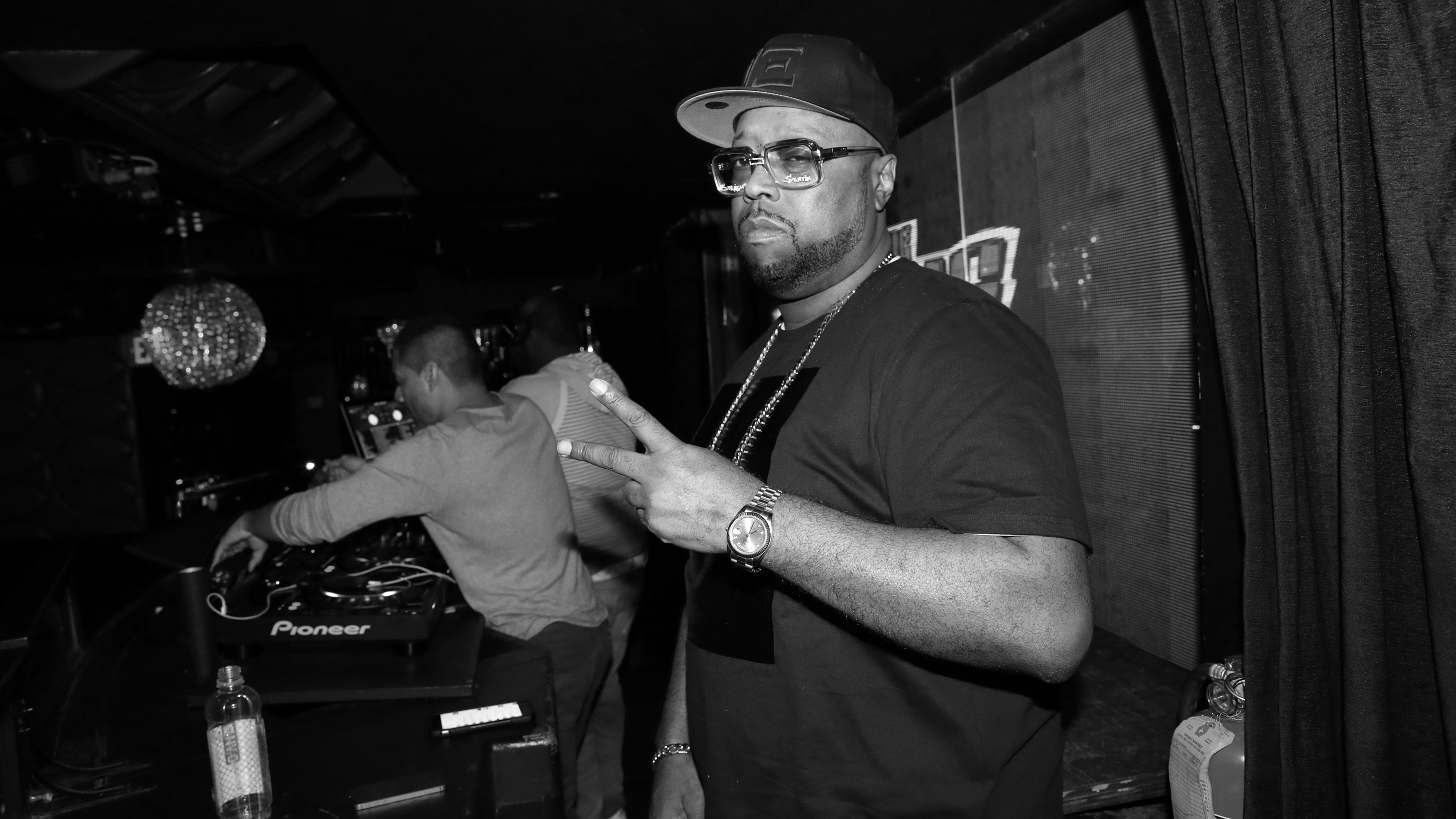 On April 17, hip-hop cultural icon, DJ, producer, CEO, journalist and Shade 45's own Keith Grayson — aka DJ Kay Slay — died at 55 years old after a battle with Covid. Hear coworkers, collaborators and more come together to pay respects from 7pm to 10pm ET on April 27.

About DJ Kay Slay
DJ Kay Slay, who was once referred to by the New York Times as "Hip Hop's One-Man Ministry of Insults," is an East Harlem native who grew up in the city's burgeoning hip-hop scene and saw the rise of DJs like Grandmaster Flash, Grand Wizzard Theodore and Kool DJ Red Alert while fostering his own talents. Grayson was also a prominent graffiti artist in the 1980s under the tag "Dez."
In 2003, Grayson released his debut album, The Streetsweeper, Vol. 1, featuring Fat Joe, Raekwon, The Lox, 50 Cent, Amerie, Mobb Deep, Nas, Foxy Brown, Remy Ma and Funkmaster Flex, to name a few. His follow up, The Streetsweeper, Vol. 2, also featured countless heavy-hitting hip-hop legends and even had a song with Three 6 Mafia on the soundtrack of the 2004 NFL Street video game. Throughout the course of his music career and seven albums, including a collaborative album with Greg Street, DJ Kay Slay has also worked with Busta Rhymes, Twista, Nelly, T-Pain, Fabolous, Nelly, Ice-T, Ghostface Killah, Bun B and many more. Most recently, "In My Soul" with AZ, Papoose, Mysonne and Tre Williams dropped last December.
Shade 45 Tribute
The hip-hop wave-maker also helped start Straight Stuntin' Magazine and served as host of Shade 45's Streetsweeper Radio show every Wednesday night for nearly 18 years. Since news of his passing broke, the channel has been taking calls, speaking to artists and hearing stories, and tonight it will all come together in honor of The Drama King. Hear Sway, Papoose and Gray Rizzy with special guests and DJs toasting to the icon that broke artists like Dave East, Kendrick Lamar, Maino, Nipsey Hussle, Nems and so many more.
---
---
---