23 things we learned about Dixie D'Amelio from her interview with Davis Burleson
Dixie D'Amelio said she spends 70 hours a week on her phone, dreams of collaborating with Miley Cyrus and more.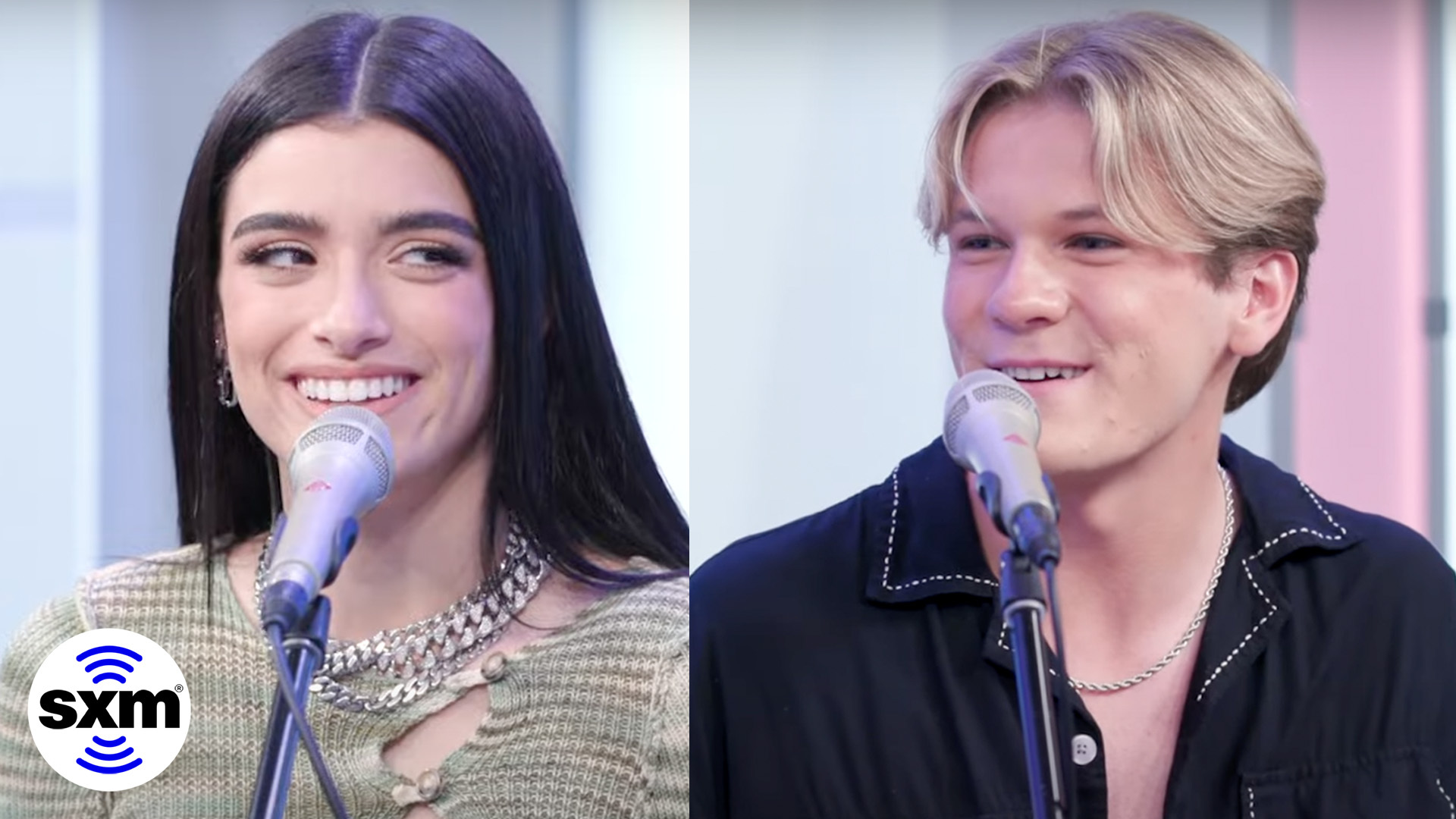 During an exclusive interview on TikTok Radio (Ch. 4), TikTok star Davis Burleson sat down with Dixie D'Amelio to ask her about life on tour with Big Time Rush, shooting The D'Amelio Show, her new album, and much more. Here are 23 things we learned about Dixie.
---
Related: Watch — This Dixie D'Amelio performance will make you 'happy' 
---
1. She loves New York City.
Having grown up in Connecticut, Dixie feels a closeness to New York City even though she lives in Los Angeles now.
2. She doesn't drink coffee, only energy drinks.
Dixie admits that she's been "no caffeine" for a while now but just caved and asked for a Red Bull.
3. Her bagel of choice is rainbow.
They're hard to find in LA, so Dixie always grabs a rainbow bagel when she's in New York (even though they taste the same as a plain bagel).
4. She spends 70 hours a week on her phone.
Even with her busy schedule, she still finds time to watch shows and scroll social media — sometimes until 6am!
5. She gets nervous for interviews.
Big concerts don't freak her out, but Dixie admits she sometimes gets some anxiety around talking.
6. She forgets where she meets people.
And sometimes she thinks she's knows people better than she does because of social media.
7. New Hampshire is her favorite spot on tour.
She felt like she was at summer camp when she performed at an amphitheater there.
8. She prefers performing an indoor concerts.
Even though outdoor shows are fun, Dixie says she gets really hot and sweaty.
9. She doesn't read fan signs.
Dixie shares that she can't pay attention to signs in the audience because they're too distracting.
10. "Someone to Blame" is the "realest" song on a letter to me.
It set the tone for the whole album and is about a friendship breakup.
11. She estimates 30-50 songs didn't make the album.
But she might drop some of them on SoundCloud.
12. The biggest message on her album is that she has no clue what she's doing.
Because she's only 20!
13. Filming The D'Amelio Show feels like work.
The worst part is getting mic'd up because it reminds her that they're on camera.
14. Touring is more fun that she thought it would be.
Dixie was worried it would be stressful, but after each show she gets to chill out.
15. She thinks the guys from Big Time Rush are just like they were on their TV show.
She says they're even nicer than she thought they'd be.
16. She doesn't care what's on her tour rider.
She didn't even write it herself.
17. She doesn't have a set pre-show ritual.
Dixie was nervous that if she had something specific she had to do every night, she'd fall apart if it didn't happen.
18. "Should Have Known Better" and "Someone to Blame" are her favorite songs to perform live.
She loves getting the crowd hyped for Big Time Rush.
19. Her dream collab is with Miley Cyrus.
She loves her whole rock vibe and has been a day-one fan.
20. She forgets to answer texts.
It keeps her up at night!
21. Her TikTok FYP is a lot of Reddit threads and Hank Green.
And she has a second TikTok account that only shows dog videos.
22. She takes seven suitcases on tour.
Each morning it's a struggle to find everything.
23. She's looking for a little more routine in her life.
Every day is so different that she's looking for a little more consistency.
---
---
---