Hear a New Song from Disney Animation's 'Wish' Movie Soundtrack Every Tuesday
Every week until the movie comes out, Disney Hits will play a new song from the 'Wish' soundtrack during 'Wish Wednesday Previews'!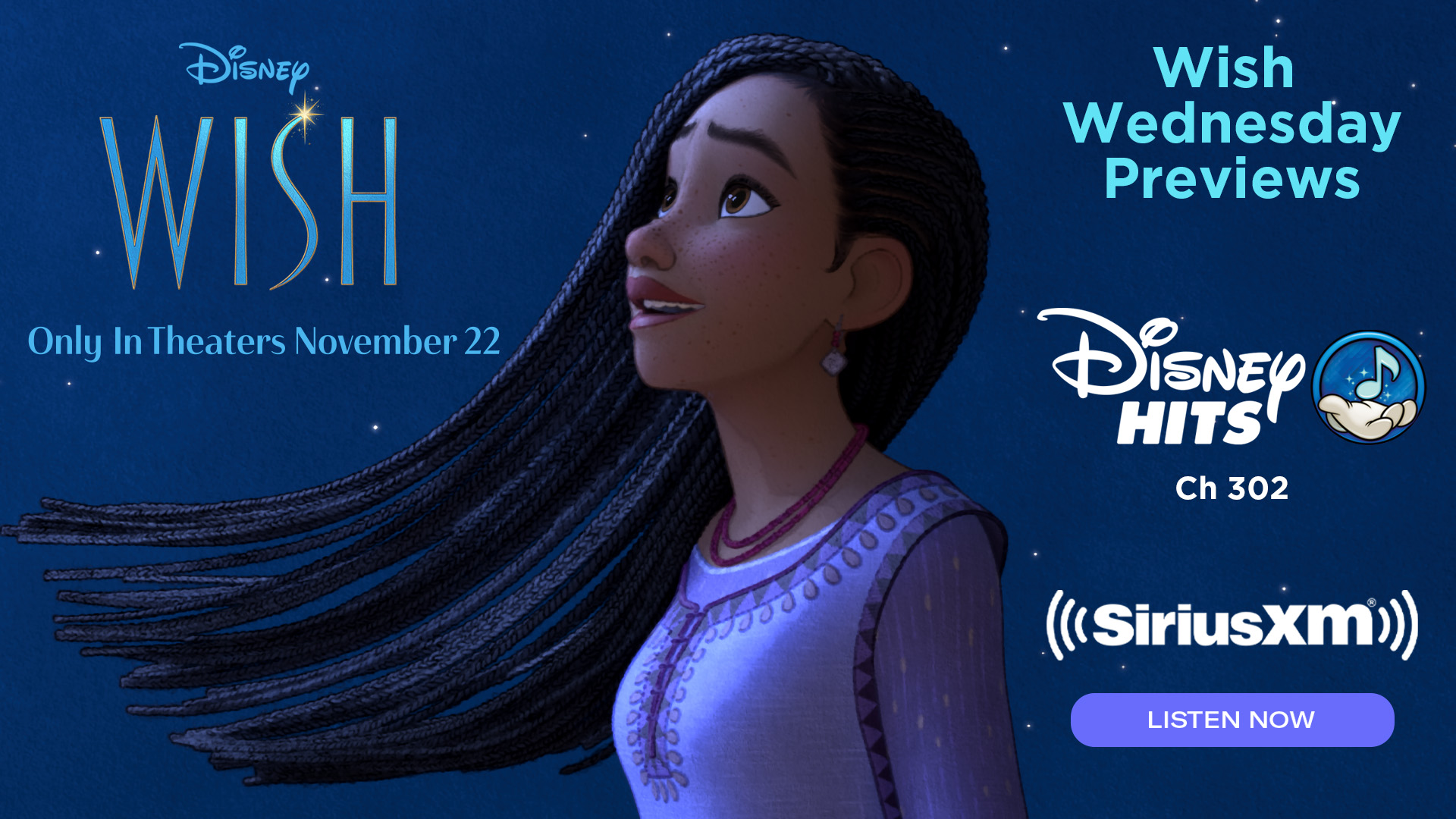 You made a wish to hear Disney Animation's Wish soundtrack before anyone else, and SiriusXM's Disney Hits channel is making it come true!
Every Tuesday from October 17 until the movie's theatrical release on November 22, tune in to Disney Hits throughout the day to hear a new song from Disney's Wish soundtrack during Wish Wednesday Previews.
---
Stream Disney Hits (Ch. 302) on the SiriusXM App & web player now
---
The Wish soundtrack features original songs by GRAMMY-nominated singer/songwriter Julia Michaels and GRAMMY-winning producer/songwriter/musician Benjamin Rice, plus score by composer Dave Metzger.
Wish Wednesday Previews Schedule
Tuesday, October 17 – "This Wish"
Tuesday, October 24 – "This Is the Thanks I Get"
Tuesday, October 31 – "Welcome to Rosas"
Tuesday, November 7 – "I'm a Star"
Tuesday, November 14 – "Knowing What I Know Now"
About Wish
Walt Disney Animation Studios' Wish is an all-new musical-comedy welcoming audiences to the magical kingdom of Rosas, where Asha, a sharp-witted idealist, makes a wish so powerful that it is answered by a cosmic force — a little ball of boundless energy called Star.
Together, Asha and Star confront a most formidable foe — the ruler of Rosas, King Magnifico — to save her community and prove that when the will of one courageous human connects with the magic of the stars, wondrous things can happen.
Wish opens only in theaters on Nov. 22, 2023.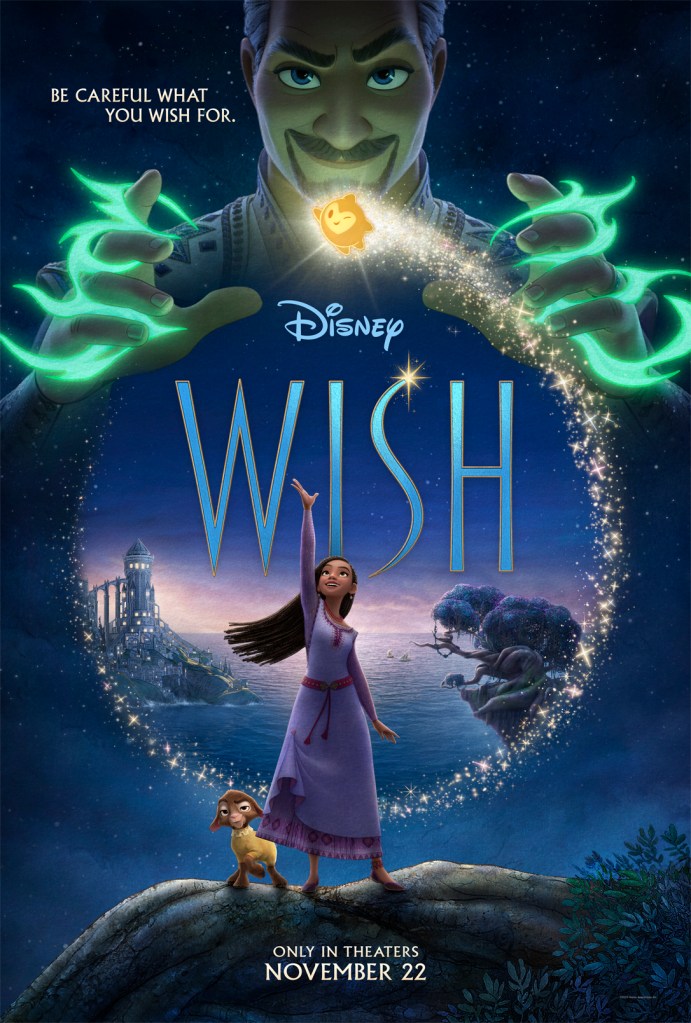 Wish features the voices of:
Ariana DeBose as Asha
Chris Pine as King Magnifico
Angelique Cabral as Queen Amaya
Alan Tudyk as Valentino the goat
Victor Garber as Sabino, Asha's grandfather
Natasha Rothwell as Sakina, Asha's mom
Jennifer Kumiyama as Dahlia
Evan Peters as Simon
Harvey Guillén as Gabo
Ramy Youseff as Safi
Niko Vargas as Hal
Della Saba as Bazeema
Jon Rudnitsky as Dario
---
---
---