Get your crash course in hard rock from the '90s & 2000s on our latest music channel!
Get to know one of SiriusXM's newest channels to hit the satellite!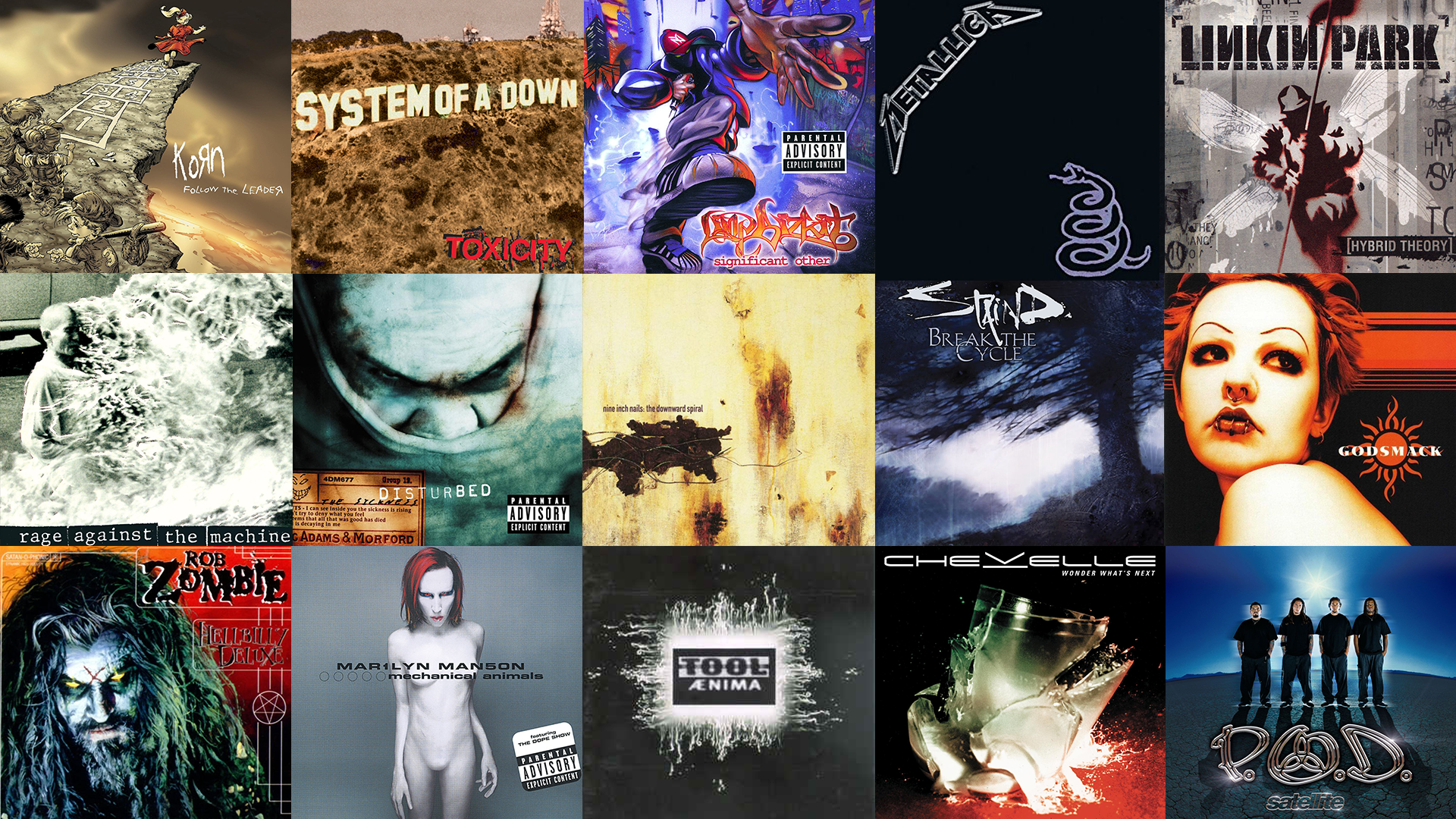 If you like Disturbed, Rage Against The Machine, NIN, Staind, Godsmack, KoRn, Linkin Park, Tool, Marilyn Manson, and System of A Down, then you're going to love SiriusXM Turbo (Ch. 41) — a supercharged collection of extreme hard rock from the '90s & 2000s, firing on all cylinders.

Let the music wash over you like an awesome wave of angst and distortion with 24/7 head-banging, hard rock that keeps the chiropractor up at night.
Get to know one of your new favorite channels with our primer below!
---
What does Turbo sound like?
The music is loud, aggressive and in your face with songs that make you want to put the gas pedal to the floor.
Who are the hosts on the channel?
KAYLA (Weekdays 6 am – 12 pm ET / Weekends 10 am – 4 pm ET); SHANNON GUNZ (Weekdays 12 – 6 pm ET / Saturdays 4 – 10 pm ET); and COVINO (Weekdays 6 pm-midnight ET)
Who were the most important artists of the era?
Rage Against The Machine was gigantic at the time. Tool and Pantera were huge influences in '90s metal. Marilyn Manson had just started to shock people with his songs and imagery. Nine Inch Nails were elevated to the next level with 1994's The Downward Spiral, then came the emergence of bands like KoRn, Deftones and Godsmack.
Which artists influenced Turbo's music?
Many of the '90s hard rock bands were influenced by earlier rock/metal acts: Motorhead, Metallica, Black Sabbath, Iron Maiden and even some of the '80s hair bands like Mötley Crüe. Others still were influenced by early/mid-'90s rap like Public Enemy, Ice Cube and Wu-Tang Clan.
How did Turbo artists change music?
The hard rock '90s bands, especially later in the decade, changed music by truly combining rap/hip-hop with hard rock and metal. Sure, Run DMC and Aerosmith had Walk This Way, and Anthrax and Public Enemy teamed up for Bring The Noise, but besides Rage Against The Machine in 1992, few bands were able to combine rap and rock to make it one cohesive sound. By the end of the '90s and into the early 2000s, bands like Linkin Park and Limp Bizkit had DJs scratching in the background and singers who could both rap and sing/scream.
Who did this music later influence?
Some of the newer deathcore bands (Emmure, Suicide Silence) credit KoRn and Limp Bizkit as influences. It's interesting how '90s bands took what their predecessors did and made it heavier, and today's bands are making their '90s influences even heavier still.
What was this genre's greatest contribution to music?
Philosophically, the greatest contribution was the idea that it's OK to blend different styles of music, as long as you do it right. In general, the '90s was a great decade for experimenting. In the rock world, you still had true metal acts like Pantera making records, but by the later years, rap/rock had taken over.
What were some of the important albums of the era?
Rage Against The Machine's Evil Empire, Tool's Aenima, Nine Inch Nails' The Downward Spiral, Marilyn Manson's Antichrist Superstar, Korn's Korn, plus all of the albums featured in the image above!
---
---
---