Diplo launches his own exclusive SiriusXM channel with live DJ set for SiriusXM subscribers
Diplo's exclusive SiriusXM channel will launch with a special live performance from the Faena Theater in Miami Beach on Thursday, March 22 at 9 pm ET.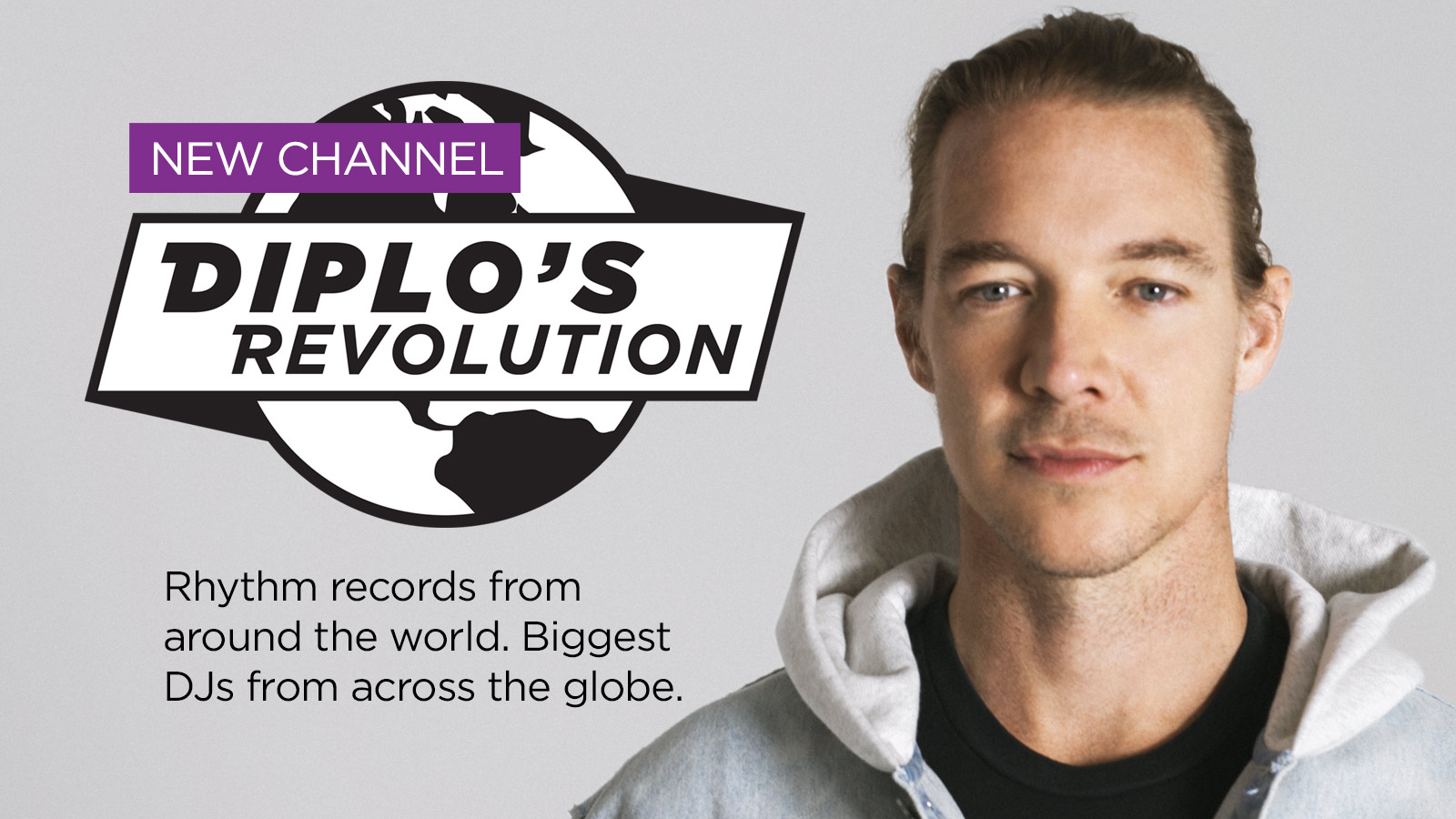 GRAMMY award-winning producer and DJ Diplo launched his own radio channel, Diplo's Revolution, exclusively on SiriusXM.
The channel, which launched Thursday, features global rhythmic music hand-selected by Diplo, as well as regular original shows hosted by Diplo, Dillon Francis and Major Lazer members Jillionaire and Walshy Fire. Diplo's Revolution will also showcase the biggest songs in global, hip-hop, experimental and underground dance culture.
The channel will air live festival coverage from the most important electronic music festivals around the world including Ultra Music Festival, Electric Daisy Carnival Las Vegas and more. In addition to championing the diverse and eclectic musical tastes that have put Diplo at the forefront of music and pop culture, Diplo's Revolution will also include songs from his solo projects, Major Lazer, Jack Ü and further upcoming collaborations.
Diplo's exclusive SiriusXM channel launched with a special live performance from the Faena Theater in Miami Beach on Thursday night. This exclusive performance, for SiriusXM subscribers, featured DJ sets from Diplo and friends and will air live on Diplo's Revolution (Ch. 52) and through the SiriusXM app.
"I'm so stoked to be starting my own channel with SiriusXM," Diplo said. "Back in 2012, I had a show with them called 'Blow Your Head,' and it's awesome to be back in the family launching this project together. I'm excited to share my favorite music from all over the world, and can't wait to have tons of friends on to do the same."
Diplo will host a weekly music show, Records on Records, on Diplo's Revolution that will air on Fridays at 7 pm ET. The show will feature Diplo's selections from dance music and beyond worldwide. Additionally, Diplo will also host a monthly show, Diplo's Wavelength, based on the cultures and music he discovers while touring the world. Diplo's Wavelength will air the first Friday of every month.
A global superstar, Diplo has worked with some of today's most important artists including Beyoncé, Justin Bieber, and The Weeknd, and has toured the world solo as Diplo, as one half of Jack Ü with Skrillex and as one-third of Major Lazer. Diplo's new exclusive SiriusXM channel will highlight the renowned producer's worldwide influence.
---
---
---