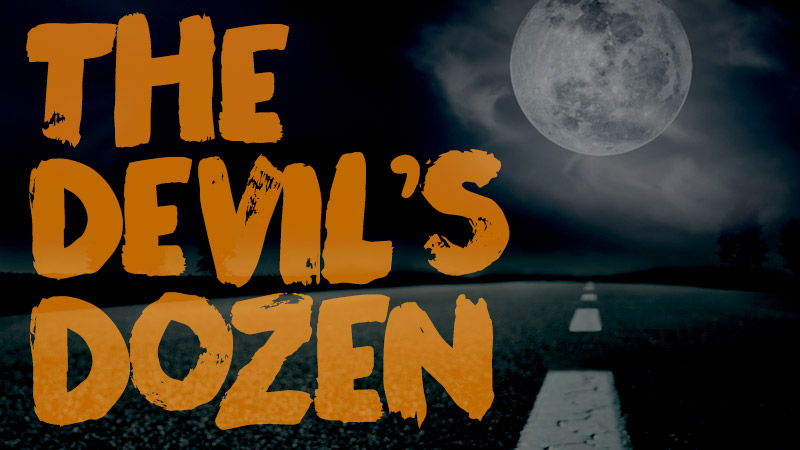 Metal and horror have gone hand in hand since the early days of the genre. The sounds you hear in metal (distortion, rapid frequency and amplitude changes, low/bassy sounds) mimic instinctual animalistic fear. The instruments in metal evoke weapon imagery (the guitar as the "axe," instruments looking metallic like weapons, etc). The lyrics in metal music are often inspired by dark themes, and the production in metal shows, such as costumes and lighting, add a scary, demonic effect.
Many metal artists are also diehard fans of the horror film genre and have written songs inspired by their favorite movies. With Halloween around the corner, Liquid Metal host Jose Mangin as dedicated this week's Devil's Dozen to songs directly inspired by these films.
The playlist will air on Liquid Metal (Ch. 40) on Monday, Oct. 31 at 9 a.m., 1 p.m., 5 p.m. & 9 p.m. ET and Tuesday, Nov. 1 at 1 a.m. ET.
Death – Evil Dead
Inspired by: Evil Dead
Deicide – Dead By Dawn
Inspired by: Evil Dead 2
Testament – Disciples of the Watch
Inspired by: Children of the Corn
S.O.D. – Freddy Krueger
Inspired by: Nightmare On Elm Street
Mortician – Chainsaw Dismemberment
Inspired by: Texas Chainsaw Massacre
Pentagram – Sign Of The Wolf
Inspired by: The Wolf Man
Possessed – Exorcist
Inspired by: The Exorcist
Chimaira – The Pictures In The Gold Room
Inspired by: Shining
Black Dahlia – Raped In Hatred By Vines Of Thorn
Inspired by: Evil Dead
Dangerous Toys – Demon Bell (The Ballad Of Horace Pinker)
Inspired by: Shocker
Iced Earth – Dracula
Inspired by: Dracula
Acacia Strain – The Hills Have Eyes
Inspired by: The Hills Have Eyes
For a free 30-day trial, check out http://www.siriusxm.com/freeTrial.
---
---
---