Denise Richards denies fling with Brandi Glanville: 'I was so caught off guard'
'Real Housewives of Beverly Hills' star Denise Richards tells her side of the story when it comes to rumors of a threesome with her husband, Aaron Phypers, and Brandi Glanville.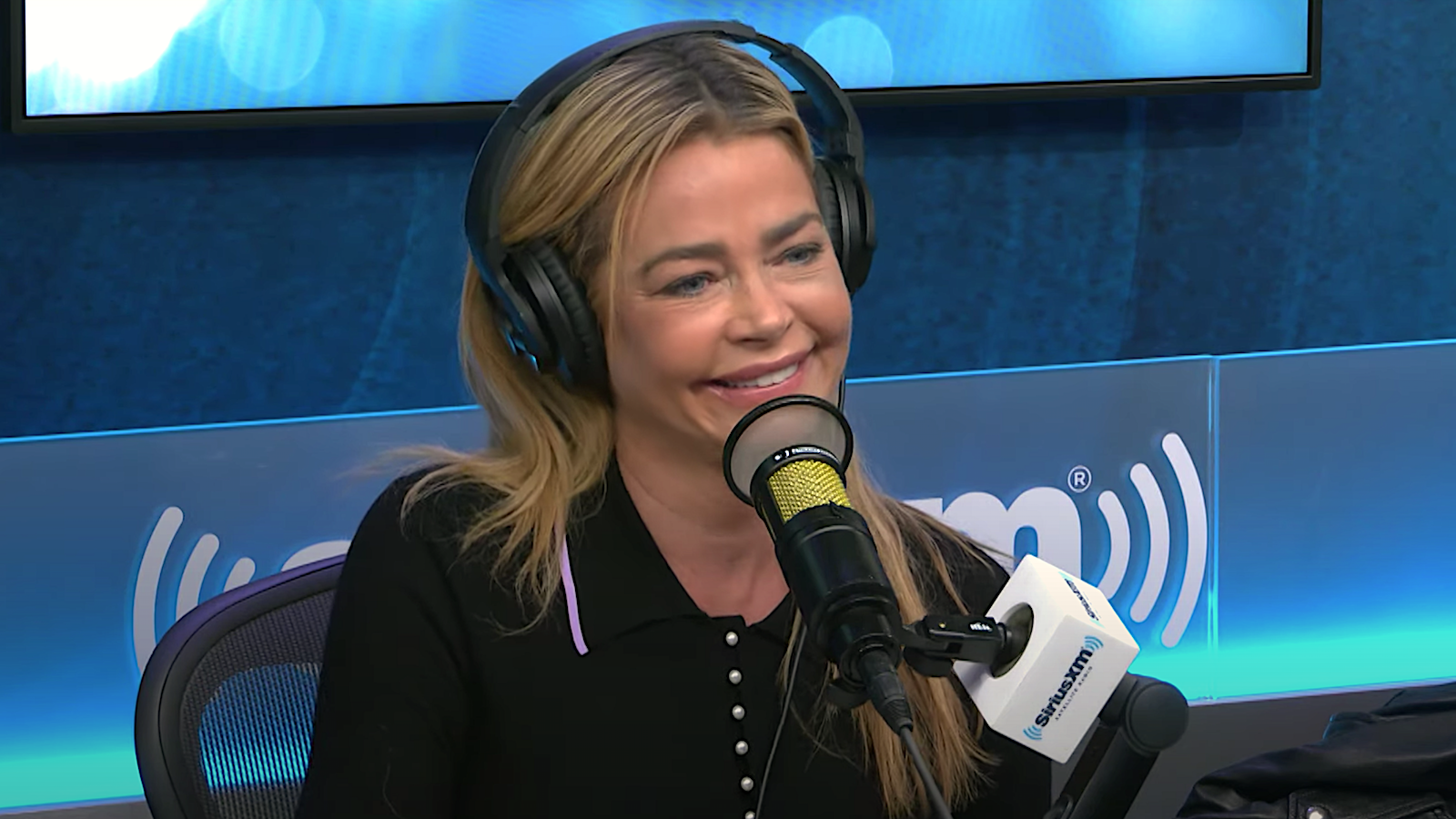 During an exclusive interview on Jeff Lewis Live on Radio Andy (Ch. 102), Denise Richards — former Real Housewives of Beverly Hills member — addressed some rumors from the show, including a supposed "fling" with Brandi Glanville. Watch the clip below.
Details about the alleged affair surfaced in 2020, claiming that the two women had supposedly started hooking up soon after Richards married Aaron Phypers in 2018. There was even gossip that Glanville had had a threesome with both Richards and Phypers.
"That's not true," Richards told Lewis when he asked her about the rumors. "I never had a fling with her, and it was — I was so caught off guard."
---
Related: Dive deep into pop culture with Smith Sisters Live weekly on SiriusXM
---
Richards continued, "I met her once through an agent, and then the second time I met her was on camera for the show." She explained that Glanville also asked her to be on her podcast because she was crushing on Richards' longtime friend, Patrick Muldoon.
Even though Richards didn't want to give Glanville's allegations any more airtime, Lewis wanted to give Richards the opportunity to tell her side of the story. When it came to dealing with the rumors and the negative press, Richards said, "I think that was such a lesson for me to really block out the noise and just be who I am, and if people believe stuff, they believe it, if they don't, they don't. Because in the beginning, your first response is always to defend yourself, and then it does take a life of its own, and then it keeps going, going, and going. My publicist was so good at talking me off the ledge."
---
Related: Hear reality star Jeff Lewis' new podcast on SiriusXM's Radio Andy
---
Looking back on when the alleged fling would've taken place, Richards said, "[Glanville] wasn't even filming with us. It was the weirdest thing and the weirdest storyline. But looking back at some of the things that were brought up prior to that, I don't know if it was set up along the way. I don't know."
For more information on Radio Andy, click here.
---
---
---