Denis Leary jokes he 'was a little gay' for rock idol David Bowie
Renowned comedian and actor Denis Leary joined The Howard Stern Show for the first time on Wednesday to promote season 2 of his FX series Sex&Drugs&Rock&Roll. During the wide-ranging conversation, Leary told some very entertaining stories about his chance encounters with … Continued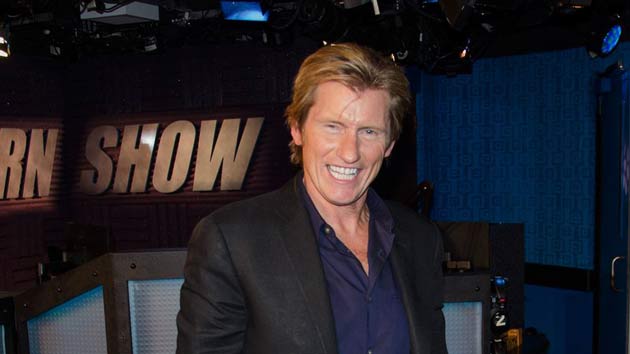 Renowned comedian and actor Denis Leary joined The Howard Stern Show for the first time on Wednesday to promote season 2 of his FX series Sex&Drugs&Rock&Roll. During the wide-ranging conversation, Leary told some very entertaining stories about his chance encounters with legendary rock stars.
In 1991, Leary began co-hosting a comedy show in London that featured up-and-coming American comedians and established British music acts, but the musicians never really hung out with the comedians backstage. In the fourth week of hosting the show, Leary got the opportunity to meet one of his heroes, David Bowie.
"He was Tin Machine, so this was 1991, and I'm a Bowie-freak," Leary said. "Not my favorite Bowie band, but it's still f**king Bowie. So I was like, 'You know what? I don't give a f**k what happens, I gotta meet Bowie at some point in this afternoon.'"
Leary said it wasn't just Bowie's music that made him such a huge fan, but also his mystique.
"It's also like the whole thing that you read and seen the pictures of him with the eyes, like you wanna see the eyes … I was a little gay for Dave, I was gay for Bowie and I think my wife would've understood," Leary said with a laugh.
Leary pondered what he'd have to do to get a chance to meet Bowie, but as faith would have it, Bowie came to him.
"I went outside to smoke a cigarette and I was still in the process of trying to figure out when am I gonna meet him, how am I gonna do it," Leary recalled. "And I looked up and he was literally right here."
Bowie asked for a light, and the two stood and smoked together. Before Leary could tell Bowie how much he meant to him, Bowie began asking him questions about his comedian friends Steven Wright and Bobcat Goldthwait. By the time Leary was done talking, Bowie was called back on set.
"I see him on stage that night, never see the man again," Leary said. "I wanted to say, 'Dude, Stones, you, Beatles, that's how I survived.'"
Leary also had a run-in with Steven Tyler while he was attending Emerson College in Boston. Leary lived in the same apartment building as a woman the the Aerosmith frontman was pursuing.
"This girl would not give me and my roommate the f**king time of day," Leary said. "So one night at three o'clock in the morning I put the key in the door to get into the building. As soon as I open the door, I hear this f**king guy pounding on this door like, 'F**king open this door! You motherf**ker!' It's Steven f**king Tyler, full outfit, scarves, the whole nine yards, and he's f**king punching and kicking the door."
Tyler asked Leary if the neighbor was home, Leary said he doesn't think so, and Tyler walked off angrily. Years later, "I told Steven that story and he didn't remember that story, but he remembered the girl," Leary said.
For more coverage of The Howard Stern Show, follow @sternshow on Twitter.
For a free 30-day trial, check out siriusxm.com/freetrial.
---
---
---