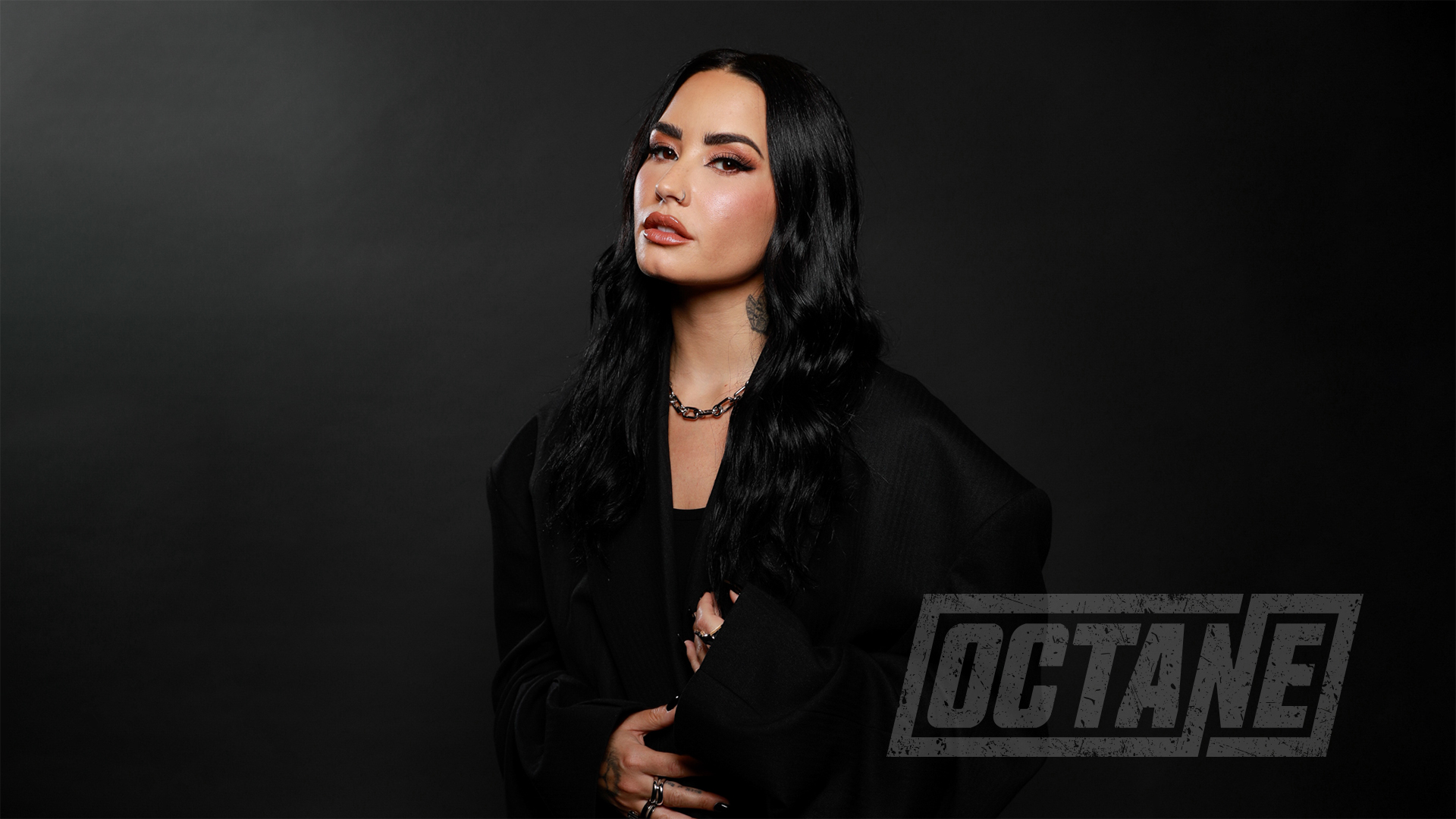 Demi Lovato joined host Jose Mangin and a special group of fans on Octane — SiriusXM's home for new hard rock — to celebrate the release of her album Revamped, a 10-track collection of rock re-recordings of her previous pop hits.
---
Listen to Demi Lovato's full interview & performance in the SiriusXM App
---
The idea for Revamped came while touring her 2022 rock album Holy Fvck, Demi revealed. She realized that her more pop-leaning songs weren't flowing with the tour setlist, so, "I decided to turn them into rock songs," she said. "They turned out so great that I was like, 'They sound awesome, I should just re-record them and rerelease them.' And so I did."
Jumping Genres from Rock to Pop to Rock
Out today (September 15), Revamped includes previously-released rock versions of "Sorry Not Sorry," "Confident," "Heart Attack," and "Cool for the Summer," plus six new re-recordings.
Switching from pop to rock "just felt super comfortable," Demi said. "When I first started, my very first album [Don't Forget, 2008] was pop-rock. And so it felt very cohesive with what I used to do."
Aside from Holy Fvck, Demi had seven studio albums full of pop hits to choose from for the 10 re-recorded tracks on Revamped — a tough task, but Demi was up to it.
"I gave a list to my producers, and I told them, 'Hey, these are the songs I wanna do.' And so they took a bunch and redid them. And then I had to narrow it down from there," she recalled. "There were other songs that didn't make it, but I'm really happy with the ones that I ended up picking."
She called out "Tell Me You Love Me" (the title track from her 2017 album) and "Don't Forget" (the title track of her debut album) as two of her favorite songs to revisit for Revamped, and "Really Don't Care" (the 2x Platinum single from 2013's Demi) as a potential future rock re-recording.
And even though her Holy Fvck Tour ended in November 2022, Demi revealed that there are no current plans for an upcoming tour. "But you never know what's in store for next year," she added. "I would love to tour [Revamped], definitely."
---
EXCLUSIVE: Demi Lovato introduces Revamped to Howard Stern
---
Collaborations with Rock Royalty
Demi shared that she played Revamped first for one of her best friends, actor Matthew Scott Montgomery, as well as her mom, who "geeked out" when she heard Slash from Guns 'N' Roses' feature on "Sorry Not Sorry." Other guest artists on her new album include Bert McCraken of The Used and The Maine.
She was also joined, both on Revamped and on tour, by legendary Alice Cooper guitarist Nita Strauss, whom Demi named as a major musical influence. "Whenever you're around somebody who's so talented and just killing it in their genre or in their line of work, it's just really inspiring to be around," she said.
No stranger to the world of hard rock — she was introduced to metal specifically by a "little metalhead boyfriend" when she was 13 or 14 — Demi also spoke with Jose Mangin in July for his Metal Ambassador podcast, where she went viral for sharing her dream to one day collaborate with hardcore band Knocked Loose.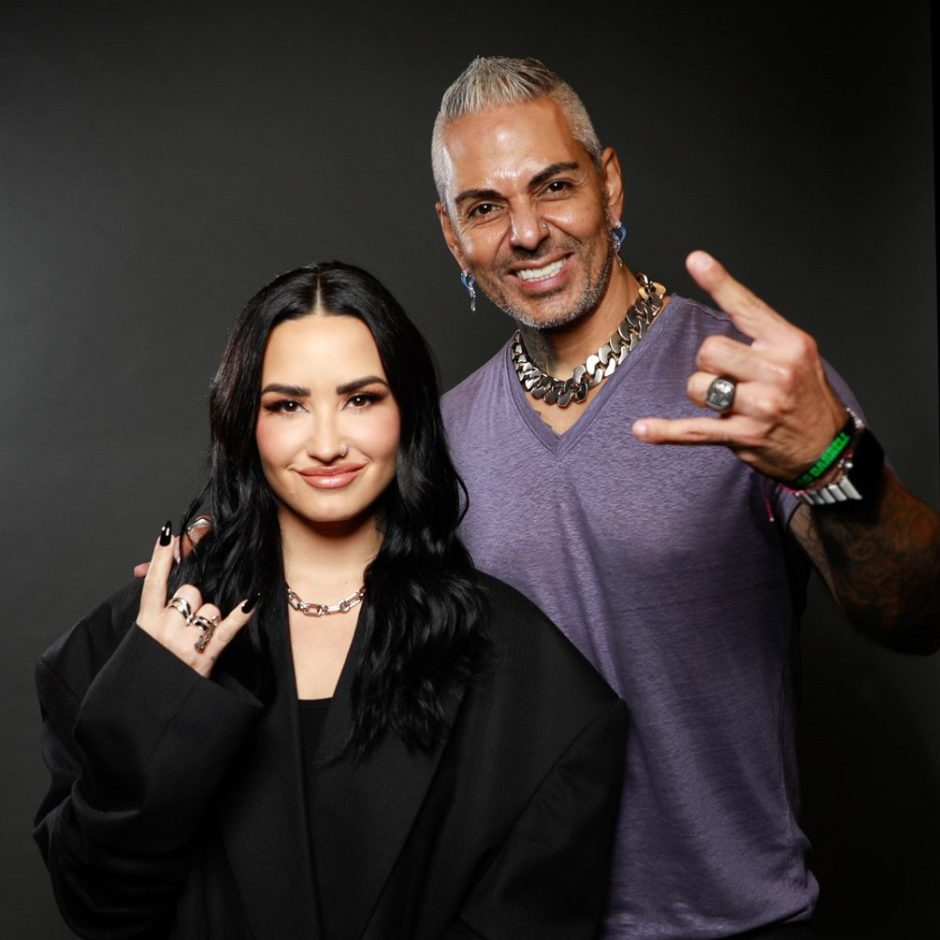 Sharing her Love of Rock with Fans
Demi recognized that she may become a gateway into the world of rock and metal for her pop fans — a role she'd happily accept. She said, "I would hope that I'm doing that. I love this music, and I would love to share that with my fans too."
She also acknowledged the potential of winning over metal fans by performing these new re-recordings at a metal festival.
"It's not my prime demographic when I go to a festival," Demi explained. Alongside Ludacris, she co-headlined the Wawa Welcome America Festival, an Independence Day celebration in Philadelphia, earlier this summer. "But whenever you do get to play a festival in front of people who maybe aren't your typical fans, you can turn them into your fans. So it's a great opportunity to win people over and show them what you've got."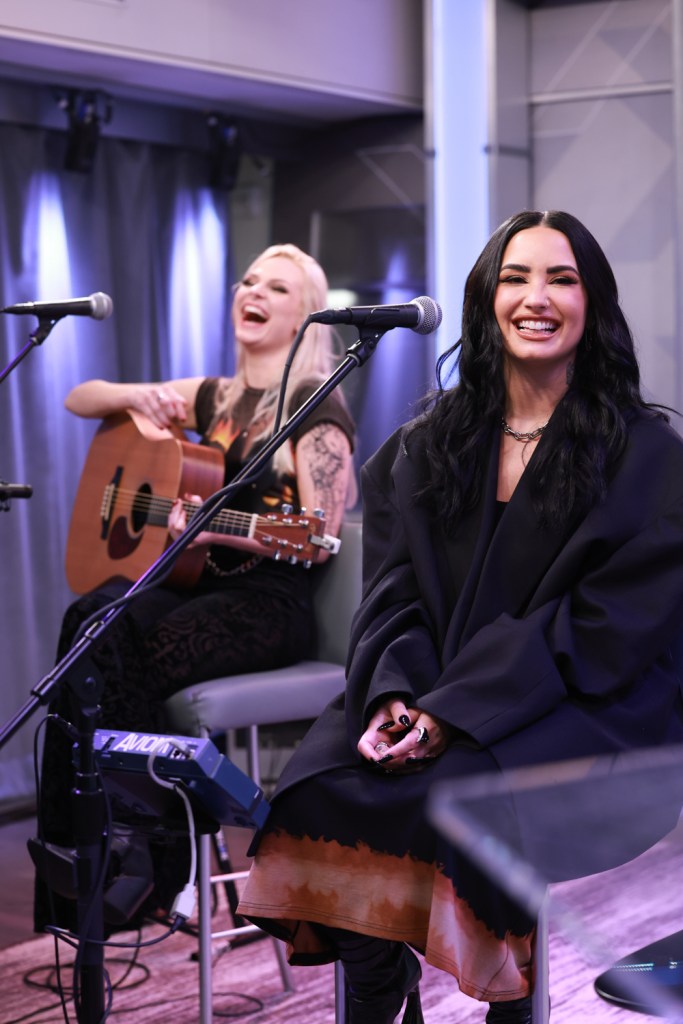 Revamped Tracklist
Heart Attack (Rock Version) (from Demi)
Confident (Rock Version) (from Confident)
Sorry Not Sorry (Rock Version) featuring Slash (from Tell Me You Love Me)
Cool for the Summer (Rock Version) (from Confident)
Tell Me You Love Me (Rock Version) (from Tell Me You Love Me)
Neon Lights (Rock Version) with The Maine (from Demi)
Skyscraper (Rock Version) (from Unbroken)
La La Land (Rock Version) featuring Nita Strauss (from Don't Forget)
Give Your Heart a Break (Rock Version) with Bert McCracken (from Unbroken)
Don't Forget (Rock Version) (from Don't Forget)
---
---
---