Dear Lisa Ann: Reading books, sports heroes, how to date a porn star
Former No. 1 Adult Film Star Lisa Ann has been putting the "fantasy" in SiriusXM's Fantasy Sports Radio every Monday night at 10 pm ET for awhile now, but she also knows a thing or two about real life. Each week, … Continued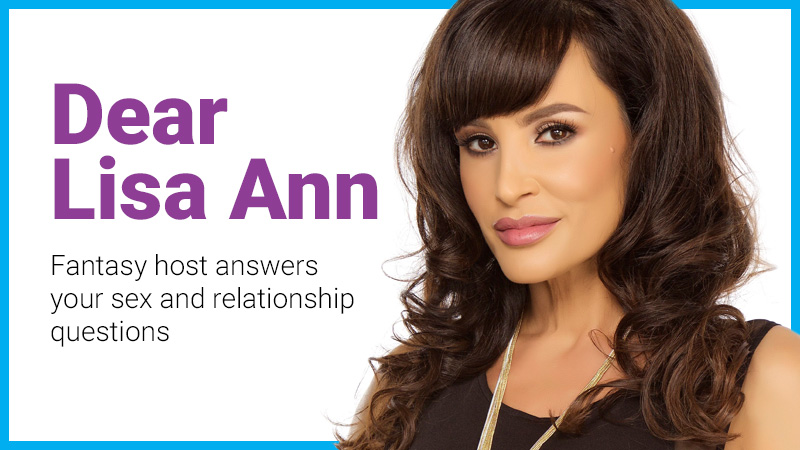 Former No. 1 Adult Film Star Lisa Ann has been putting the "fantasy" in SiriusXM's Fantasy Sports Radio every Monday night at 10 pm ET for awhile now, but she also knows a thing or two about real life. Each week, she'll be answering your burning questions about sex, relationships and her personal life. This time around, she's tackling: The difference between Facebook friends vs. real friends, managing her Psoriasis, and the after effects of a career in the adult film industry.
---
Dear Lisa Ann,
I follow you on Twitter and I see you so often talk about books you are reading. How do you find books that hold your attention? I can't seem to finish any of the books I start?
– Need to Read
Dear Need to Read,
I have found my peace in reading and I think a lot of it has to do with time. When I was much busier I couldn't relax enough to enjoy the reading. It was so much harder to finish a book. I have found that I sleep better when I read before I go to bed, instead of watching TV. I started with the goal of 20 minutes of reading in bed every night. With the right books, the reading was relaxing. I decided to pick books that I know I want to read. I read a lot of books that some may consider self-help, but I call it self-learning. I loved the "Power of Habit," "Mindset" and most recently "A Curious Mind." If I am reading for entertainment, I always grab an autobiography. Call me nosey, but if I'm getting that inside information of someone I admire I won't stop reading until I finish the book. I read Tina Fey's Book "Bossypants" cover to cover, it was that good.
– Lisa Ann
---
Dear Lisa Ann,
If you were a child today, who would your sports heroes be? Mine would be Russell Wilson, Steph Curry and Clayton Kershaw.
– Todd Ewing
Dear Todd,
So, this is a great question that made me think. There is no doubt I would be a Lebron James fan through and through. He has that intensity, determination and tenacity that motivates me. The Toronto Blue Jays third baseman, Josh Donaldson, is dynamic to watch and because of him I find myself watching a lot of games. One of my best friends lives in Toronto and has season tickets, we pretty much text play-by-play during games. Then there's the one and only Superman – Cam Newton. Cam has created an energy on the field that translates into his phenomenal stats. And off the field, he has the best wardrobe for his interviews. He always makes you look! Don't worry this isn't just because I may have overdrafted him this Fantasy Football season, or the fact that you took him from me in the #LADFLeague. Those are my top three sports hero picks for you!
– Lisa Ann
---
Dear Lisa Ann,
What's the best way to date a porn star?
– Seeking a Porn Star
Dear Seeking a Porn Star,
Let me word this differently, "what's the best way to date a dentist?" Does that sound silly? I would think so, no offense dentists, it was just an example. Dating shouldn't fall under the criteria of career. Look at the porn star of your dreams like a unicorn. How often have you run into a unicorn? Let's just say you did, it's Tuesday, you are headed home from work and you see a unicorn, how would you handle that. I know I would be a little shocked and probably would be speechless. With that said, let me wrap around to my point. Dating just doesn't and shouldn't work that way in the question you asked. You should be looking to date someone who likes you as much as you like them, there has to be a mutual attraction. You may be attracted to a porn star, but what if she is not attracted to you. What would you do then? Most likely the same thing we did when we saw the unicorn. There is a misconception about porn stars that makes many men think the same way as you. It is a one sided, private, intimate relationship that you have. It important you keep that in mind. Now go out there and search for your two-sided relationship where career isn't the key component to the attraction. Let your heart take the lead, it will be a lot more fun!
– Lisa Ann
---
---