The Dean Obeidallah Show: Christian professor fired for standing up for Muslims
 On my LIVE show Saturday morning we have a packed show: Christian teacher fired for standing up for Muslims? College professor Larycia Hawkins is being fired from her tenured position as a political science professor at Wheaton College, a Christian school outside Chicago. … Continued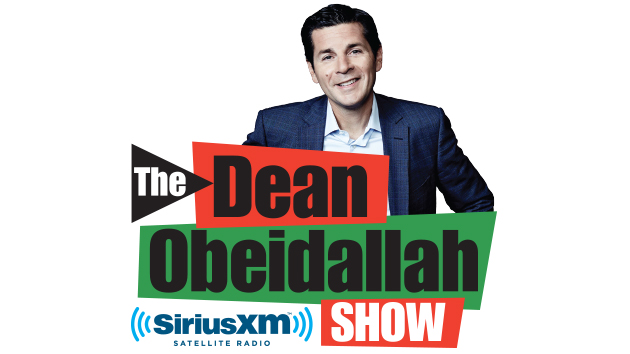 Win two tickets to Dean Obeidallah's Big Brown Comedy Show (monthly in New York City). Transportation not included. Must be 18 or older. Bid here.
 On my LIVE show Saturday morning we have a packed show:
Christian teacher fired for standing up for Muslims? College professor Larycia Hawkins is being fired from her tenured position as a political science professor at Wheaton College, a Christian school outside Chicago. Why? Simply because Prof. Wheaton wrote on Facebook that Christians and Muslims "worship the same God." Her goal, as a Christian, was to show how the faiths are similar in an effort to stand with Muslims against bigotry. But apparently to the school officials such a statement is akin to blasphemy and a violation of the school's "statement of faith" policy. Prof. Hawkins will join to talk about this outrageous incident.
Is the shooting of the Philly police officer on Thursday an ISIS terror attack? On Friday afternoon we learned that the man who shot a Philadelphia police officer on Thursday night, Edward Archer, claimed to have pledged his allegiance to ISIS. Thankfully the police officer was not killed and is expected to recover.
The questions now are whether this was a terrorist attack directed by or inspired by ISIS? Could it simply have been the act of a man with a mental illness? (Archer's mother told the media that her son had "been hearing voices in his head.")  Or was Archer, a man with a long criminal history, simply making up any connection or inspiration by ISIS?
By the time of my live show Saturday morning, we should know more details. I will be joined by former FBI agent Ali Soufan to discuss this case and make sense of it. Soufan currently serves as the head of The Soufan Group that provides strategic security intelligence services to governments and multinational organizations.
Will the NYPD finally stop spying on Muslim Americans? In a landmark settlement announced Thursday, the New York City Police Department has agreed to reforms designed to protect New York Muslims and others from discriminatory and unjustified surveillance. The lawsuit that sparked this settlement charged that the NYPD violated the U.S. and New York State Constitutions by singling out and stigmatizing entire communities of New Yorkers based on their religion.
Ramzi Kassem, the head of Creating Law Enforcement Accountability & Responsibility (CLEAR) and a City University of New York professor of law will be on to talk about why he worked on this case and the importance of this decision to all Americans, not just Muslims.
What do Muslims in Muslim world think of Donald Trump? Trump loves to say in one breath that he loves Muslims and in the next how he wants to ban Muslims from coming to America. As I wrote about for The Daily Beast, Trump does love Muslims in the Muslim world who make him $$$$! But what about all the other Muslims?!  Ali Al Sayed, Dubai's best known comedian, will join me in studio to talk about how Trump went from a man cheered in Dubai to a man now jeered for his anti-Muslim bigotry. Plus no doubt you will be treated to some jokes at Trump's expense!
My show airs live every Saturday at 10am to noon ET on SiriusXM Insight (Ch 121) and repeats several times over the weekend. It is also available On Demand. Hope you check it out and better yet give us a call during the show to "Ask a Muslim" a question, discuss issues of the week or even be contestant on our weekly segment "Name That Religion." And as always, I want to be your Muslim friend – so if you don't have one follow me on Twitter at @deanofcomedy and I'll follow you back or ask me questions at facebook.com/deanofradio.
For a free 30-day trial, check out siriusxm.com/fbtrial
---
---
---