The Dean Obeidallah Show: Meet the Sikh man thrown out of Trump event for calling out bigotry
"If you don't get out of here, I'm going to hit you!" barked the 40-something-year-old angry white man at Arish Singh. What did Singh do to anger this man? He simply called out Trump's anti-Muslim hate at a recent Trump rally. … Continued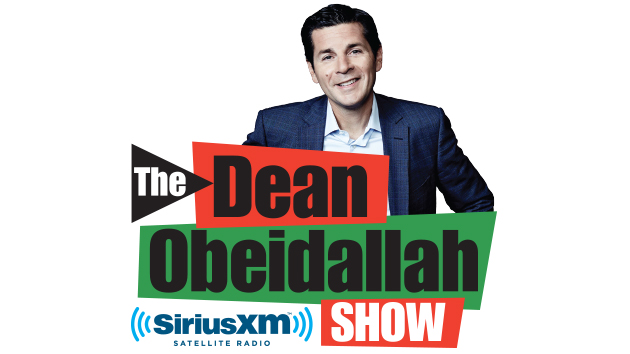 Win two tickets to Dean Obeidallah's Big Brown Comedy Show (monthly in New York City). Transportation not included. Must be 18 or older. Bid here.
"If you don't get out of here, I'm going to hit you!" barked the 40-something-year-old angry white man at Arish Singh. What did Singh do to anger this man? He simply called out Trump's anti-Muslim hate at a recent Trump rally. As a result Singh was threatened and ejected from the venue.
Arish Singh will join my live show this Saturday morning to share why he risked life and limb by going to the Trump rally. I wrote about Singh, who is a Sikh, this week for The Daily Beast.
Meet the doctor who blew the whistle on the Flint water crisis. I'm sure you have heard about the horrific Flint water crisis. As a result of the local government wanting to save money, they exposed residents to lead in the water that poses grave health risks, especially to children. The first person to raise concerns about the health risks of the water was Dr. Mona Hanna-Attisha. She will join me on Saturday to share her struggles in getting the word out about this situation.
Does Trump really care about the needs of our veterans? This week Donald Trump dropped out of the GOP debate because he feared "unfair" questions by Fox News' debate moderator Megyn Kelly. Trump then announced plans to raise money for vets instead of attending the debate. But this caused a backlash, as some veteran groups did not want to be political pawns in Trump's race for president. Wayne Robinson, a vet and currently a senior strategy fellow for The Iraq and Afghanistan Veterans of America (IAVA) will be on to discuss the needs of our brave veterans.
I hope you not only tune in Saturday, but join the conversation. I want to hear what you think about these issues. 
My show airs live every Saturday at 10 am to noon ET on SiriusXM Insight (Ch 121) and repeats several times over the weekend. It is also available On Demand. Hope you check it out and better yet give us a call during the show to "Ask a Muslim" a question, discuss issues of the week or even be contestant on our weekly segment "Name That Religion." And as always, I want to be your Muslim friend – so if you don't have one follow me on Twitter at @deanofcomedy and I'll follow you back or ask me questions at facebook.com/deanofradio.
For a free 30-day trial, check out siriusxm.com/fbtrial
---
---
---