The Dean Obeidallah Show: Obama's mosque visit, Adnan Syed and more
On Wednesday, I attended President Obama's first visit to a U.S. mosque during his presidency. It was an emotional event where many, including myself, had to fight back tears. (I wrote about it for The Daily Beast.)  I will discuss Obama's … Continued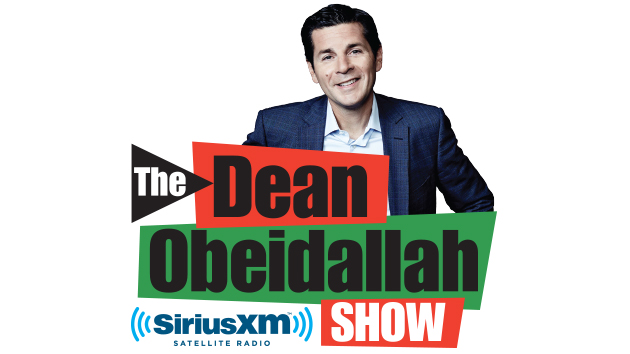 Win two tickets to Dean Obeidallah's Big Brown Comedy Show (monthly in New York City). Transportation not included. Must be 18 or older. Bid here.
On Wednesday, I attended President Obama's first visit to a U.S. mosque during his presidency. It was an emotional event where many, including myself, had to fight back tears. (I wrote about it for The Daily Beast.)  I will discuss Obama's historic mosque visit with Saba Ahmed, president and founder of the Republican Muslim Coalition, who was also at the Islamic Center of Baltimore for the event. This visit came at an important time given the recent spike in anti-Muslim hate crimes. We will also address the response of certain Republicans, like Marco Rubio, who criticized President Obama's appearance at the mosque.
Will Adnan Syed get a new trial? This week hearings were held in a Baltimore court to decide whether Adnan Syed, whose case became well-known thanks to the podcast Serial, will get a new trial allowing him to contest his 2000 murder conviction of his ex-girlfriend, Hae Min Lee. MSNBC contributor and criminal defense lawyer Seema Iyer, Esq. was in that Baltimore courtroom all week watching the hearing and will give us an update and her prediction of how the court will decide.
Is Hillary Clinton a real progressive? SiriusXM host's Pete Dominick and John Fugelsang join me to talk the 2016 presidential race and especially the battle between Bernie Sanders and Hillary Clinton over the definition of "progressive." Years ago Democrats ran away from terms like liberal or progressive but now they are fighting each other over which one is more so. Also Pete, John and I will be broadcasting live Monday from The University of New Hampshire. (I'll be hosting The Insight Hour 12-1 pm ET next week.) And on Monday night the three of us will be performing stand up together in Portsmouth at the Press Room. For tickets, please visit The Press Room's website. 
You Are My Guest! And my final segment will be what we tried last week where you, the SiriusXM listeners, are the guest. I will announce the topic tomorrow morning and the last half hour of my show will be reserved for you to call in to discuss, question, argue, fight or joke about the topic.
I hope you not only tune in to my LIVE show, but join the conversation at 877-974-7487.
My show airs live every Saturday at 10 am to noon ET on SiriusXM Insight (Ch 121) and repeats several times over the weekend. It is also available On Demand. Hope you check it out and better yet give us a call during the show to "Ask a Muslim" a question, discuss issues of the week or even be contestant on our weekly segment "Name That Religion." And as always, I want to be your Muslim friend – so if you don't have one follow me on Twitter at @deanofcomedy and I'll follow you back or ask me questions at facebook.com/deanofradio.
For a free 30-day trial, check out siriusxm.com/fbtrial
---
---
---