Davis Love III talks Ryder Cup and PGA in SiriusXM Town Hall
Davis Love III talks with PGA Tour Radio in the SiriusXM studio during a recent Town Hall.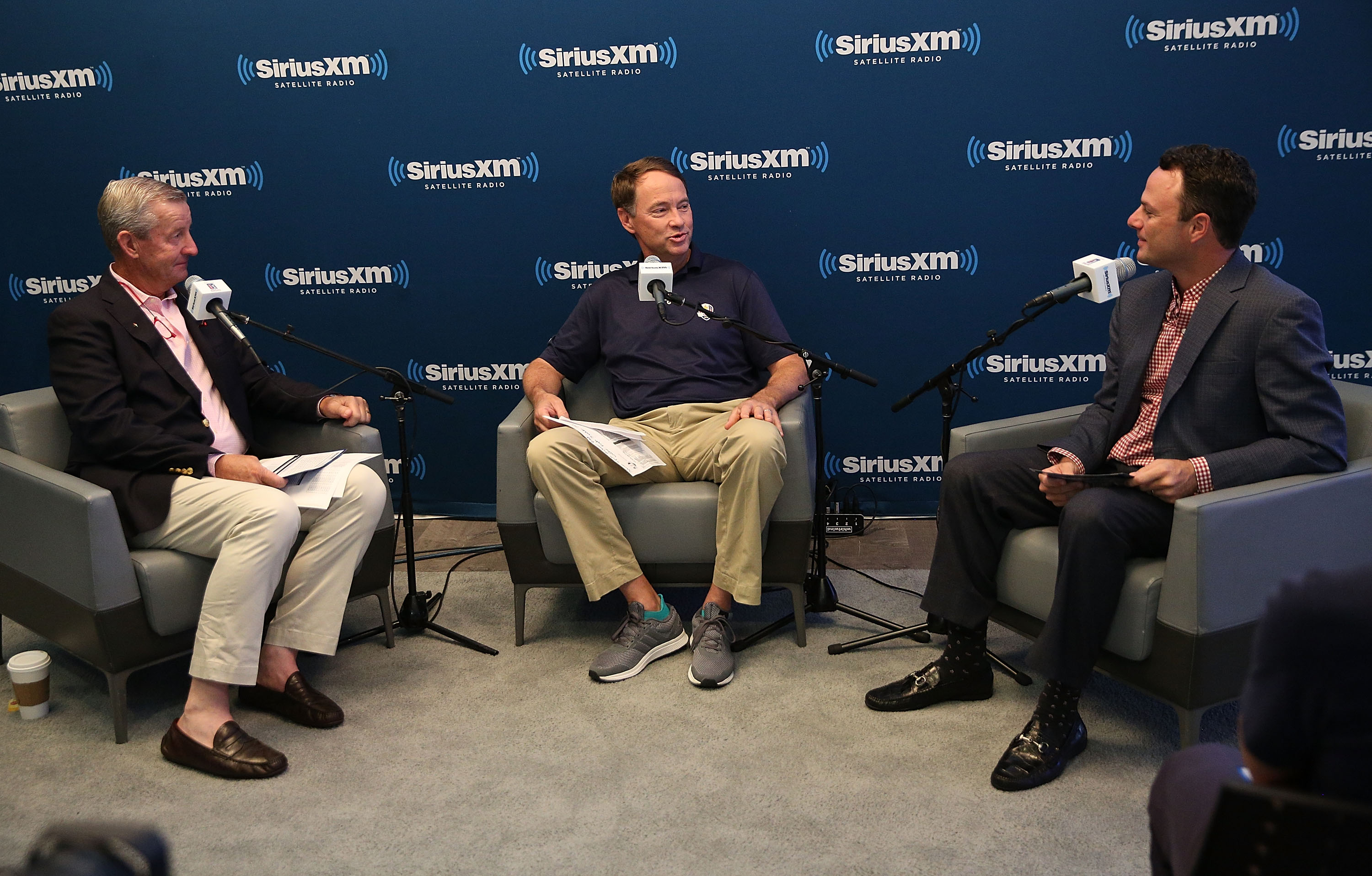 NEW YORK, NY – AUGUST 30: 2016 Ryder Cup Captain Davis Love III (C) sits down for a SiriusXM Town Hall with Bob Ford and Taylor Zarzour on August 30, 2016 in New York City. (Photo by Robin Marchant/Getty Images for SiriusXM) *** Local Caption *** Davis Love III; Bob Ford; Taylor Zarzour
Davis Love III dropped by SiriusXM's studio recently to discuss a wide range of topics. From the selection process for the Ryder Cup team, to Tiger Woods' new role with the Ryder Cup, to reflecting on the US team's epic collapse at Medinah a few years back, Love III offered a fun, candid, insider's perspective on the makings of the US Ryder Cup.
On Tiger Woods and his new Ryder Cup role 
Tiger Woods who has wrestled with injuries for the past few seasons is taking on a new role with the Ryder Cup squad this year and Davis Love III was excited to talk about Woods' experience, leadership and what it means for the team to have such a figure on the team. "It's going to be fun for our team to have him around … He seems to be working out hard and anxious to get back. He can't talk about his timetable to me because he knows I'd leak it to the press … He seems positive, he seems excited, he's so fired up for this Ryder Cup. I think he's looking for something to do in golf."
On the "Miracle at Medinah"
"We got so far ahead that we didn't have a plan for that Sunday," those were Davis Love III's words when reflecting back on the US team's collapse in 2012 at Medinah. That team famously led by four heading into the final day of the Ryder Cup and lost the lead to a very disciplined European team.
Love III on the selection process for the Ryder Cup
The selection process for the Ryder Cup, while not reading tea leaves, is a curious process and Davis Love III shed some light on what criteria is considered. Key among that criteria? Putting. Love III explains in the above video exactly how imperative putting and clutch putting is to the process. Another consideration is how well players are performing when coming back from injuries, see: Jim Furyk.
Stay tuned with all the latest PGA and Ryder Cup coverage on SiriusXM PGA Tour Radio (Ch. 92, Sirius 208)
---
---
---