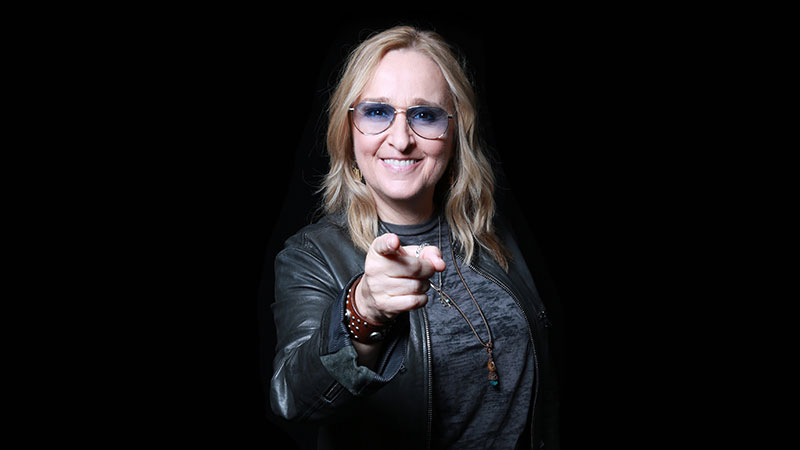 David Crosby believes in the power of music. Throughout his career, he has aimed to make music that is not only enjoyable but also informative, uplifting and inspiring.
As a founding member of the Byrds and Crosby, Stills & Nash, Crosby has never been one to avoid bold statements in his songs. He joined Melissa Etheridge for her new show, Melissa's Basement, on VOLUME (Ch. 106) to discuss the importance of making music with a message.
"It happened pretty much when we started putting out records in the Byrds," Crosby said. "I had written before that, but I hadn't written anything worth a damn. I think the first one that was halfway decent was Everybody's Been Burned. But I came from being a folkie, so singing songs that were about sticking up for what you believe in came very naturally to me."
Crosby credits the folk music he listened to during his childhood as the main influence for making meaningful music, mentioning The Weavers, Josh White and Odetta Holmes as the artists that inspired him. Etheridge called Crosby's approach "unapologetic," which suited him just fine.
"Songs have to be about something," Crosby said poignantly. "You and I both have stepped out of the norm repeatedly, but I think that's good. I think trying to stretch the envelope is healthy… I'm very happy about the fact that I can musically stick up for what I believe in. I'm still doing it; I'm writing a song about Congress right now."
Crosby pointed to the history of musicans as storytellers and news-deliverers when describing his work. While he acknowledges that musicians are entertainers, he insists that they should also use their voices to inform and persuade their audience.
"I think it's part of our job," he said. "Part of our job is to make you boogie, part of our job is to take you on little emotional voyages, part of our job is to be the town crier: 'Hey, it's 11:30 and Trump's running for president. We have a problem here!' I think that's part of our gig, it always has been, ever since we were troubadours carrying the news from one town to another. We were mass media then."
While some musicians don't want to come off as preachy, and some listeners don't want to feel like they're being talked down to, Crosby believes artists can and should attempt to walk that fine line.
"I don't think it's good for us to preach, but I do think it's good for us to say 'Tin soldiers and Nixon's coming, we're finally on our own,'" he said, referring to Crosby, Stills, Nash & Young's 1970 protest song Ohio. The song referenced the 1970 shooting at Kent State University in which the Ohio National Guard shot and killed four unarmed college students who were protesting the US bombing of Cambodia. "That was right. You know a country is in trouble when it starts killing its own children and we were right to point a finger at it and say, this totally sucks and this is absolutely the wrong thing."
Hear Melissa Etheridge's full interview with David Crosby on Melissa's Basement tonight (10/18) at 7 p.m. ET. The show re-airs later on Tuesday 10/18 at 11 p.m. ET; Saturday 10/22 at 12 p.m. ET; and Sunday 10/23 at 4 a.m. and 7 p.m. ET.
Melissa's Basement airs monthly on VOLUME (Ch. 106).
---
---
---