Dave Coulier says networks don't make shows like Full House anymore, teases Uncle Joey's wife
In the days of TGIF TV, Full House stood out as a sitcom focused on life lessons about growing up. The '80s and '90s series has since been rebooted on Netflix as Fuller House, which already landed a second season. … Continued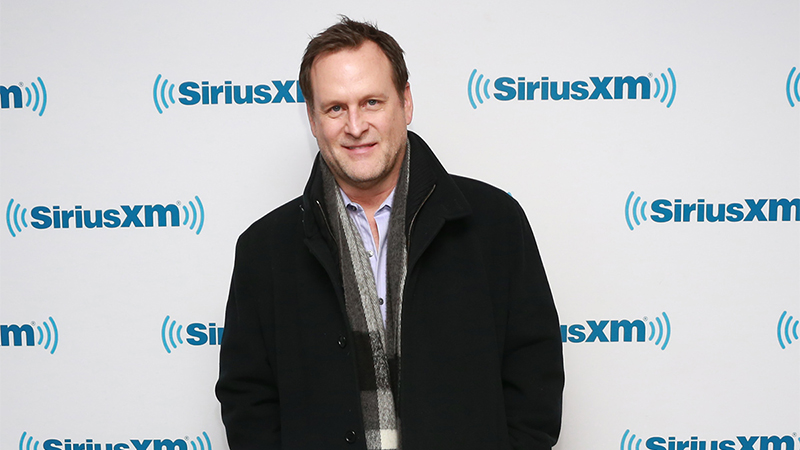 In the days of TGIF TV, Full House stood out as a sitcom focused on life lessons about growing up.
The '80s and '90s series has since been rebooted on Netflix as Fuller House, which already landed a second season. But star Dave Coulier told The MOMs, Denise Albert and Melissa Musen Gerstein, that networks don't make the same caliber of family comedies today.
(Say it with us: How rude!)
"It is one of those shows that they don't produce anymore, unless you watch Fuller House, of course," said Coulier, 56. "And it's really funny because we're back at Warner Brothers on stage 24 now this season, where we shot the original show. So it's a little bit surreal being back there, but you're right. They don't produce shows like Full House, and I think for … a couple of generations now, it's become kind of like video comfort food."
Coulier also stopped by Conversations with Maria Menounos to tease the identity of Uncle Joey's wife, who's set to appear next season. Listen to the clip below to hear clues that she'll be played by Saved by the Bell's Elizabeth Berkely.
The MOMs airs live Mondays at 2 pm ET on SiriusXM Stars (Ch. 109). Conversations with Maria Menounos airs weekdays at 1 pm ET on Stars.
For a free 30-day trial, check out http://www.siriusxm.com/freeTrial.
---
---
---