'Dare We Say': A New Podcast That's Politically and Sexually Active
Join hosts Josie Totah, Alycia Pascual Peña, and Yasmine Hamady as they cover everything from hookup culture to structural racism.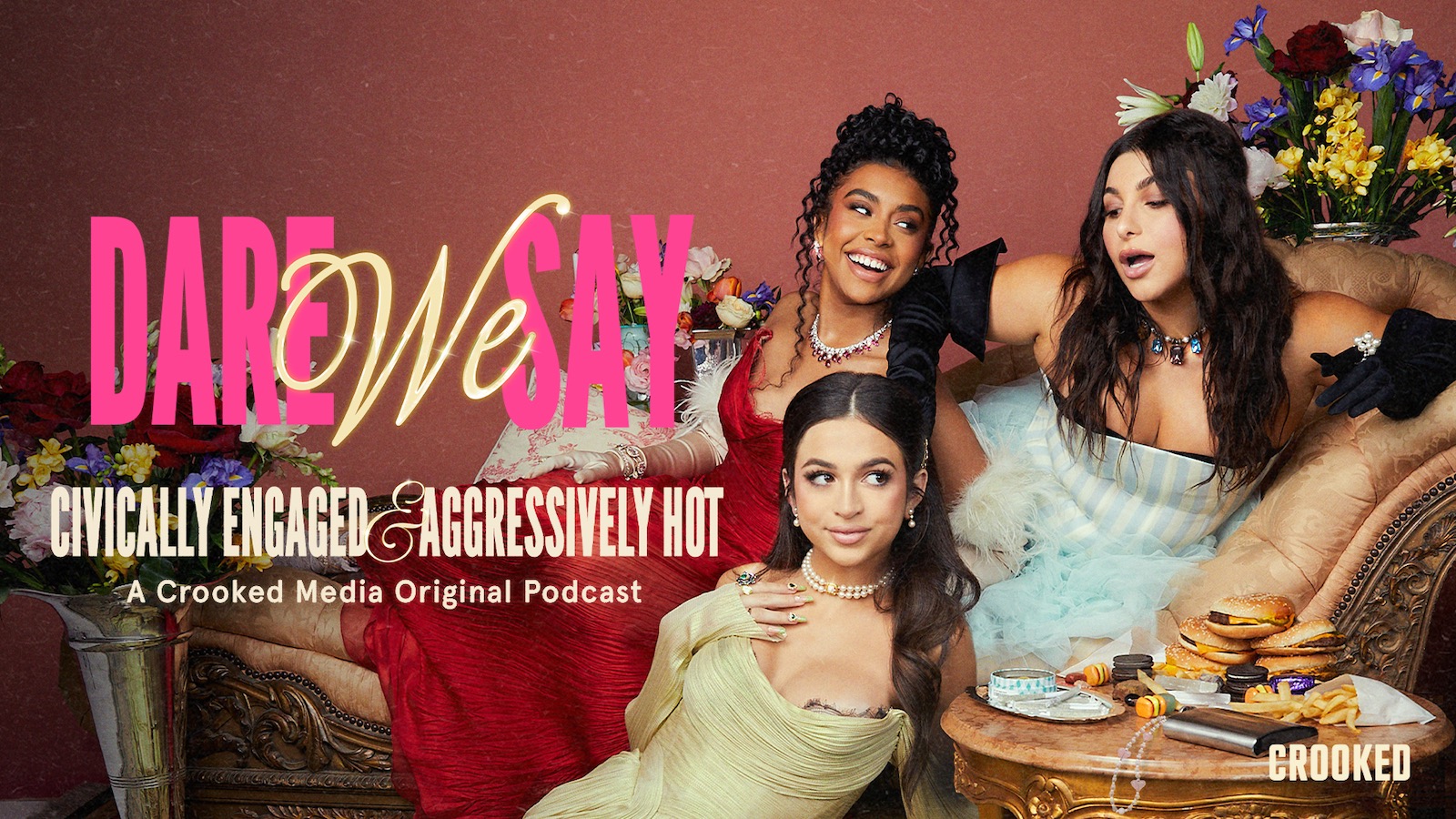 Join Josie Totah, Alycia Pascual Peña, and Yasmine Hamady – three young actresses, disruptors, and best friends — as they navigate the issues that affect their lives. From hookup culture and social media to structural racism and LGBTQ+ rights, our fearless hosts won't shy away from diving deep into controversial topics during their new podcast, Dare We Say.
These ladies are even turning to their elders (aka actors, activists, comedians, experts, politicians, 26-year-olds) to try to understand the world their generation was handed. So grab your kombucha, your iced coffee, and your 17 other beverages because things might get, dare we say, heated. Listen now on the SXM App.

Recurring Segments
The Ickuation Room: Josie, Alycia, and Yasmine bring a moment in the zeitgeist to the table and discuss whether it's ick or yum.
Advice to Our Elders: Our hosts solicit questions from their elders (26 +) and answer their advice questions.
Unhinged: Led by Yasmine, the girls will discuss unhinged stories from the world of online dating and apps.
---
---
---