Would Daniel Radcliffe ever star in Harry Potter and The Cursed Child?
"I'm always going to be grateful for Potter," he said.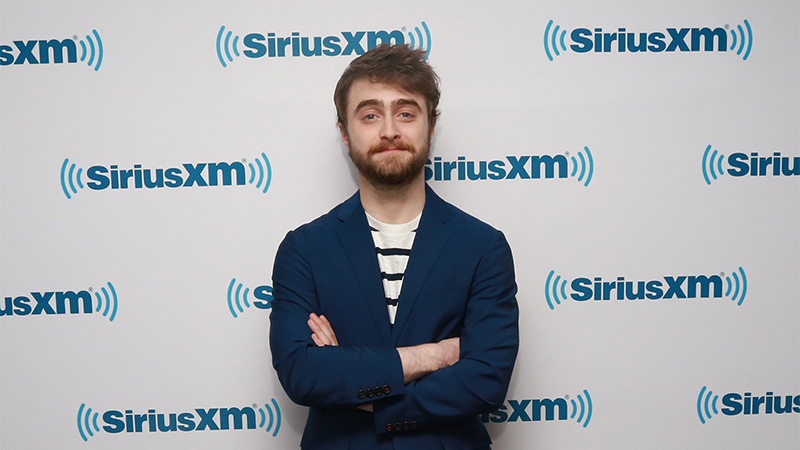 Daniel Radcliffe stars as an undercover FBI agent embedded with white supremacists in the new drama Imperium, but despite his array of adult roles on Broadway and the silver screen, he'll always be the Boy Who Lived — and he's proud of it.
"People come up to me and talk about what an important figure I was in their childhood or what an importance place the films had in their family's life," Radcliffe told EW Morning Live's Dalton Ross and Jessica Shaw. "I'm lucky to be associated with something that people absolutely love.
He added: "I'm always going to be grateful for Potter. I wouldn't be doing any of the other things that I do if I hadn't got that part, so there's never going to be a day where I don't have a debt of gratitude that makes me very happy to hear people talk about it."
The actor hasn't seen The Cursed Child, a London play imagining the adventures of Harry Potter, Draco Malfoy, Ron Weasley and Hermione Granger's kids at J.K. Rowling's magical Hogwarts.
Radcliffe said he's planning to give the recently published script a read while on vacation soon and has no idea what the present day holds for the character he grew up playing.
Would he ever reprise his famous role on the West End or Broadway?
"It's a tricky one," he said Monday on Andy Cohen Live. "You never want to close a door on anything, especially something that's been so good to me. But I do think, at the moment, I'm definitely not at a stage where I would feel comfortable going back to it. Who knows if in 10, 20 years I would feel differently about that, and I think I've got a little while before I'm sort of age-appropriate for this Harry."
And on The Jason Ellis Show, Radcliffe discussed how he chooses his scripts, and why he's lucky to only need to work when he feels inspired.
"Sometimes I think people make the assumption that everything I do is just sort of to try and — I don't know, it's for shock value or something, to get away from Potter, but I'm very, very comfortable with my association with Potter," he said. "I don't mind talking about it, and not every film I make is a comment on the films I used to make."
Imperium premieres in theaters and on demand Friday. EW Morning Live airs weekdays from 8-10 a.m. on Entertainment Weekly Radio (Ch. 105). Andy Cohen Live airs every Monday at 10 a.m. ET on Radio Andy (Ch. 102). The Jason Ellis Show airs weekdays from 10 a.m. to 1 p.m. ET on Faction (Ch. 41).
For a free 30-day trial, check out http://www.siriusxm.com/freetrial/blog.
---
---
---