Dan Rather on the responsibility of the press in 'the Trump era'
'Play no favorites, pull no punches.'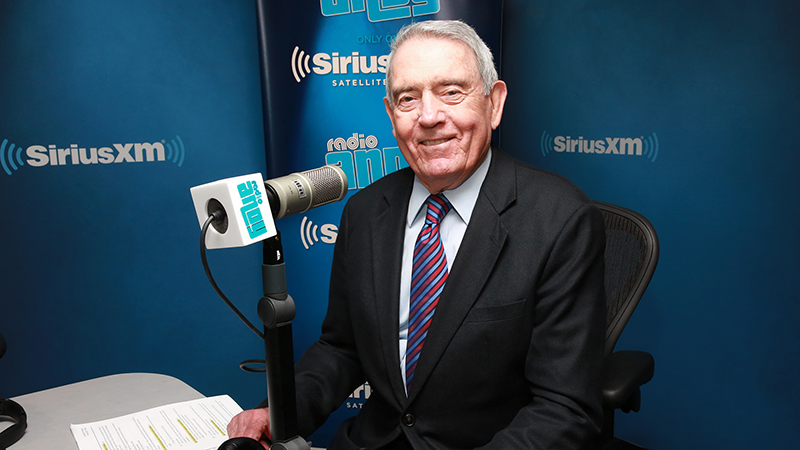 The press' role in keeping the president in check has been an intricate part of the United States' Democracy since the nation's founding. And in what Dan Rather has dubbed "the Trump era, whether one likes it or not," the relationship between the White House and the press could venture into unchartered territory.
Many press outlets have been criticized by the president-elect, often on Twitter, and the White House Correspondents Association president penned stern statements directed at the incoming administration's treatment of journalists and lack of protective press pool.
Rather — an over six-decade veteran of the trade — reflected on his lengthy career and the responsibilities of the free press during his Radio Andy show on Tuesday,
"For all of my professional life, I've tried to be an accurate and fair journalist," Rather explained. "One dedicated to both the idea and the ideal of 'objective reporting' which has become a little non-trendy these days. But, objective reporting, to me, is you try to be an honest broker of information as drained of bias and personal prejudice as humanly possible, understanding that there are limits to that with an inner voice saying 'play no favorites, pull no punches.'"
He continued, "Now, that's what I've dedicated my professional life to trying to be and to do. Others have to judge how well or how poorly I have succeeded. I can only attest this is what I've tried to do and I've given all I have and continue to do so."
Rather has been incredibly vocal on his Facebook page, often penning long essays about the current state of political affairs.
"With that very much in mind, I have been searching my conscious lately while girding for coverage of a whole new presidential era — a presidential era for better, for worse, with a whole different tone. So I've been searching my conscious about, you know, how to deal with what promises to be unprecedented in its tone and implications for the future of our constitutional Republic, this new era that we're moving into."
Rather concluded, "in that context, yes, I do wonder about the strength of our society to not succumb to what has happened to other Republics, such as Rome, and other experiments in Democracy since the Ancient Greeks. And I'm not going heavy on you here but I think any responsible citizen of whatever partisan political lore or ideological persuasion would always have to have, should have, foremost in their mind, 'what about the country? What about the institutions that are supposed to supply the check and balance on any power, at any level' and one of those institutions being a free and independent — fiercely independent when necessary — press."
Dan Rather's America airs Tuesdays at 10 am ET on Radio Andy (Ch. 102)
For a free 30-day trial, check out siriusxm.com/freetrial/blog  
---
---
---