Alex Boone: Vikings can 'still make the run for the Super Bowl'
Alex Boone was as devastated as any of his Minnesota Vikings teammates when Teddy Bridgewater suffered a gruesome knee injury that ended his 2016 season before it even started. The veteran offensive guard felt the initial sense of fear and … Continued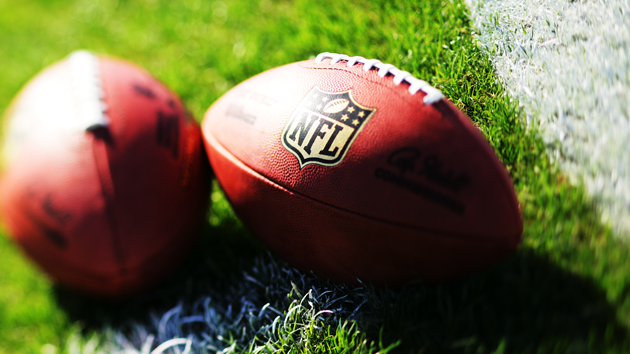 Alex Boone was as devastated as any of his Minnesota Vikings teammates when Teddy Bridgewater suffered a gruesome knee injury that ended his 2016 season before it even started.
The veteran offensive guard felt the initial sense of fear and panic over his teammate's health, and shared those immediate doubts about the Vikings' hopes of being a Super Bowl team going up in smoke.
'I have high hopes for this team'
Then, he and other veteran players did what leaders are supposed to do: They rallied everyone and instilled a positive frame of mind.
"I think this team can still make the run for the Super Bowl," Boone told Bruce Murray and Brady Quinn on the SiriusXM Blitz. "I have high hopes for this team and I think everybody on this team does."
'Everything else falls on everybody else'
What keeps those hopes high? The realization that the other players understand they have more of the load to shoulder.
"It's one of those things where when you lose such a star player and guy that can impact a game like Teddy can, everything else just kind of falls on everybody else," Boone said. "You've got to be tough about it. It's one of those things where everybody's just got to bow up. You've got to do your job now.
'No room to screw up'
"There's no room for error, there's no room to screw up. You can't say, 'Hey, you know what? We get another chance at this.' It's not like that anymore. Now you've got to bite the bullet and say, 'Hey, listen, you've got to be tough every single week. And some games might be ugly and we get that, but you know what? Nobody has an excuse anymore because it's all going to fall on us. And that's what football's all about: Bowing up and being tough."
Chris Harris on Broncos' defense: 'We want to come out in attack mode'
The Denver Broncos' defense that led the way to a Super Bowl championship last season might not have all of the same pieces in place when the team begins defending its title Thursday night against the Carolina Panthers.
It does, however, have the same attitude that was evident throughout the run and especially in last February's win against Carolina for the Lombardi Trophy. And cornerback Chris Harris believes that can, once again, take the Broncos a long way.
'We just want to turn it up another notch'
"We just want to come out aggressive," Harris told Alex Marvez and Gil Brandt on Late Hits. "We don't want to be that defense that comes in and feels our way out. No, we want to come out in attack mode. That's our plan and that's the way we've been practicing and playing throughout the preseason, and we just want to turn it up another notch to where we know how to play at another level."
Super Bowl 50 notwithstanding, Harris expects the Broncos' defense to have its hands full against Panthers quarterback Cam Newton.
'You're playing one of the best QBs in the league'
"It's never easy," he said. "You're playing one of the best quarterbacks in the league, one of the best athletes at quarterback. And he gets his big receivers back, he gets (Kelvin) Benjamin back, so, of course, the offense is definitely better and you definitely see improvement from the preseason. We don't try to focus too much on them. We just try to focus on making sure that we get our timing down and if we feel like our timing's down and we play at our best, we always have a chance to win.
"We added some new coverages, so I think that'll help. We added some new wrinkles to be able to confuse the quarterbacks and things like that. But at the end of the day, we're going to be who we are. Everybody knows we play man-to-man and we put a lot of responsibility on our corners and we're going to bring that heat off the edge. We're not going to change too much of what we do. I think we perfected our techniques a little bit better."
Dan Quinn: Coleman, Allen rising young players on Falcons
Atlanta Falcons coach Dan Quinn is looking to two young players in particular to have a significant impact on his team's fortunes this season.
One is running back Tevin Coleman, the other is free safety Ricardo Allen.
Coleman 'can really go'
Quinn said he anticipates Coleman having a larger role this season than he did in 2015 when he carried 82 times for 392 yards, an average of 4.5 yards per carry. Devonta Freeman led the Falcons with 265 attempts for 1,056 yards, an average of four yards per rush, and 11 touchdowns.
"He can really go," Coleman told Jim Miller and Pat Kirwan on Movin' The Chains. "Certainly, Free is our featured back, but Coleman's going to be a real factor in what we're doing inside. For sure, the catch out of the backfield, he can go and be a factor that way."
Allen 'has applied himself to principles of playing free safety'
Quinn is particularly impressed with the way Allen has applied himself to the "principles of playing free safety."
"He's really applied it in terms of the attitude, the style of what it takes to play free safety, the principles that go along with it," Quinn said. "Those two guys, specifically, although they played a lot last year, I think they'll take on a bigger role for our team in 2016."
---
---