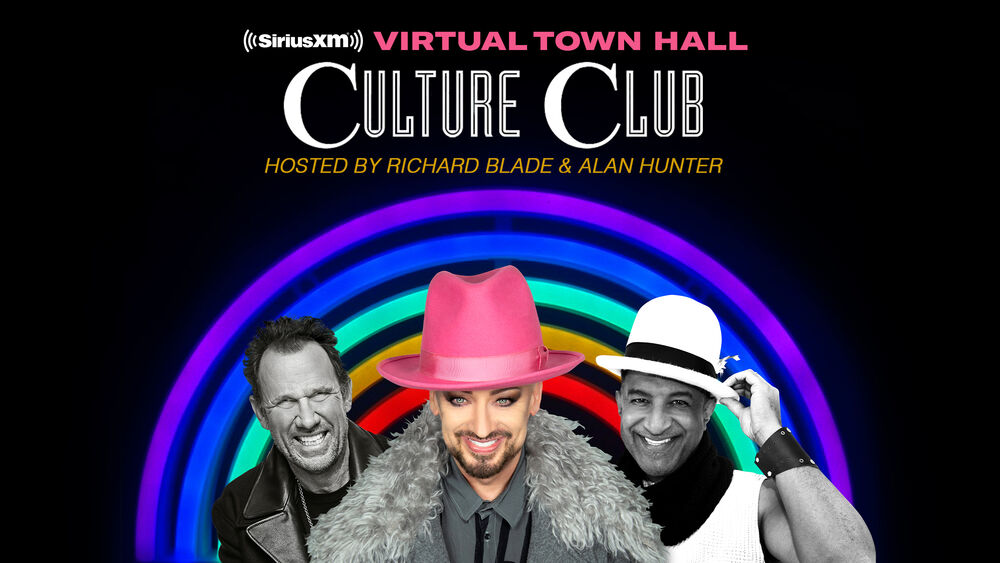 Before Culture Club hits the stage at The SSE Arena, Wembley for a can't-miss livestream concert on December 19, SiriusXM is giving listeners the chance to catch a virtual Town Hall with Culture Club.
During the Town Hall, singer/songwriter Boy George, universally loved as one of music's most iconic artists, Roy Hay on guitar/keyboards, and Mikey Craig on bass will rehearse three songs from the playlist of the upcoming Rainbow in the Dark show, chat with SiriusXM hosts Richard Blade and Alan Hunter about their decades-long career, and interact with fans during a Q&A session.
Listeners can tune in to 1st Wave (Ch. 33) and '80s on 8 (Ch. 8) starting on December 17 to hear broadcasts of the entire Town Hall (see the full schedule below). Pandora also recorded a Pandora Story with Boy George in which the charismatic singer broke down the group's most essential hits — from "Do You Really Want to Hurt Me" to "I'll Tumble 4 Ya."
Culture Club's Rainbow in the Dark Christmas Spectacular will be livestreamed to fans around the world from The SSE Arena, Wembley in London on December 19 at 5pm ET. A limited number of socially distanced arena tickets are on sale now, in addition to streaming tickets for fans to watch the performance virtually from around the globe. For more information and tickets, click here.
Virtual Town Hall with Culture Club Schedule (all times ET)
---
1st Wave

December 17 at 9am and 7pm
December 18 at 2pm and 8pm
December 19 at 7am and 1pm
'80s on 8

December 17 at 2pm and 10pm
December 18 at 10am and 6pm
December 19 at 10am and 4pm
---
---