Creed to Embark on Second '90s-Themed Cruise After First Sells Out
Creed's Summer of '99 cruise promises to take us back to the good old days with 3 Doors Down, Fuel, Buckcherry, Tonic, and more iconic bands.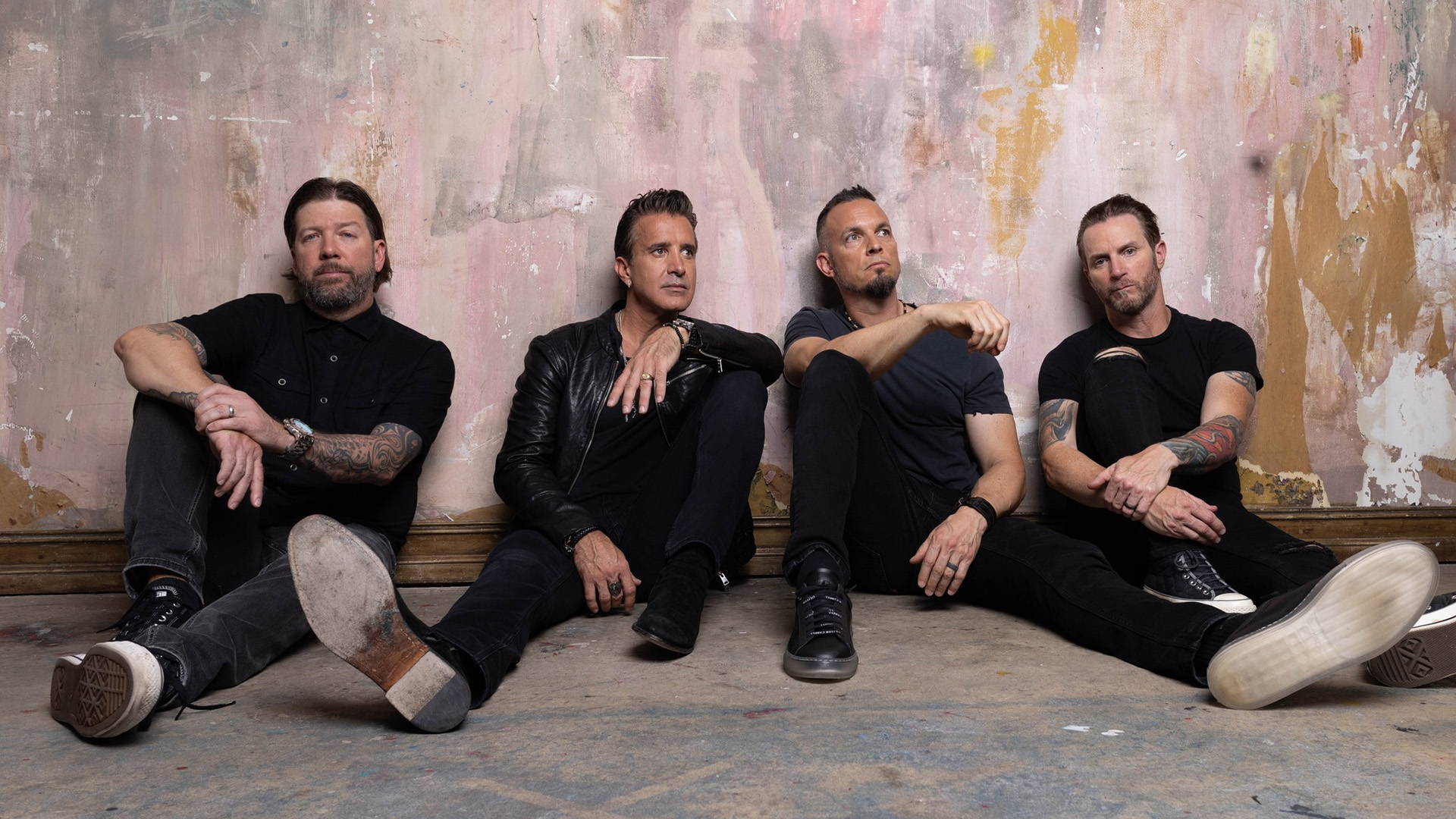 Update: After announcing and immediately selling out their '90s-themed reunion cruise, Creed just detailed a second cruise (from April 27 through May 1, 2024) by popular demand!
The second cruise – from Port Canaveral, Florida to Nassau, Bahamas – will sail off five days after the first ends and include special guests Chris Daughtry, Buckcherry, Tonic, Vertical Horizon, Fuel, The Verve Pipe, Tantric, Louise Post (of Veruca Salt), Nine Days, and Jimmie's Chicken Shack.
---
Hear Creed and more '90s/'00s hard rock on SiriusXM Turbo (Ch. 41)
---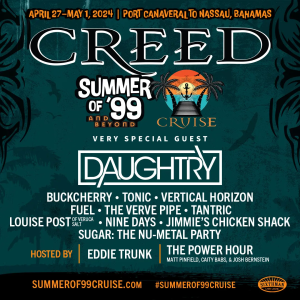 First cruise:
Music lovers and nostalgia seekers! After more than a decade of waiting, Creed is reuniting to headline the Summer of '99 Cruise in 2024.
This epic event promises to take us back to the good old days with an all-star lineup featuring 3 Doors Down, Fuel, Buckcherry, Tonic, and many more iconic bands from the era.
It's been quite a journey for Creed since their last gig in 2012, which marked the culmination of their first reunion tour. Back in 2004, the band had parted ways, but they surprised fans by coming back together in 2009. Now, after all these years of anticipation, they are finally hitting the stage once again.
The Summer of '99 Cruise will embark on an unforgettable adventure aboard the Norwegian Pearl, setting sail from Miami on April 18 and journeying to Nassau, Bahamas, before returning on April 22. Picture yourself surrounded by the sun, sea, and soul-stirring music of the late '90s and early 2000s.
And that's not all! Brace yourself for an extraordinary lineup on the boat, including Vertical Horizon, The Verve Pipe, Tantric, Dishwalla, Nine Days, and Veruca Salt's Louise Post. Plus, your favorite SiriusXM personality, Eddie Trunk, and the stars of AXS TV's The Power Hour, including the iconic Matt Pinfield, will be hosting the cruise, making sure every moment is unforgettable.
Tickets go on sale to the public July 28. The first 500 cabins booked will have an exclusive opportunity for a photo session with the members of Creed themselves.
During the cruise, Creed, featuring the talented lineup of Scott Stapp, Mark Tremonti, Brian Marshall, and Scott Phillips, will grace the Pool Deck stage on the Norwegian Pearl not once but twice! Get ready to be blown away by their electrifying performances and sing along to all your favorite hits.
Beyond the stellar band performances, the cruise promises a plethora of exciting activities, including a Q&A session with Creed themselves. To top it all off, prepare for a blast from the past with a "Y2K Countdown" theme party. Relive the turn of the millennium with fellow music enthusiasts and party like it's 1999 all over again!
So, what are you waiting for? Dust off those old band t-shirts, pack your bags, and get ready to set sail on the Summer of '99 Cruise for an unforgettable journey down memory lane.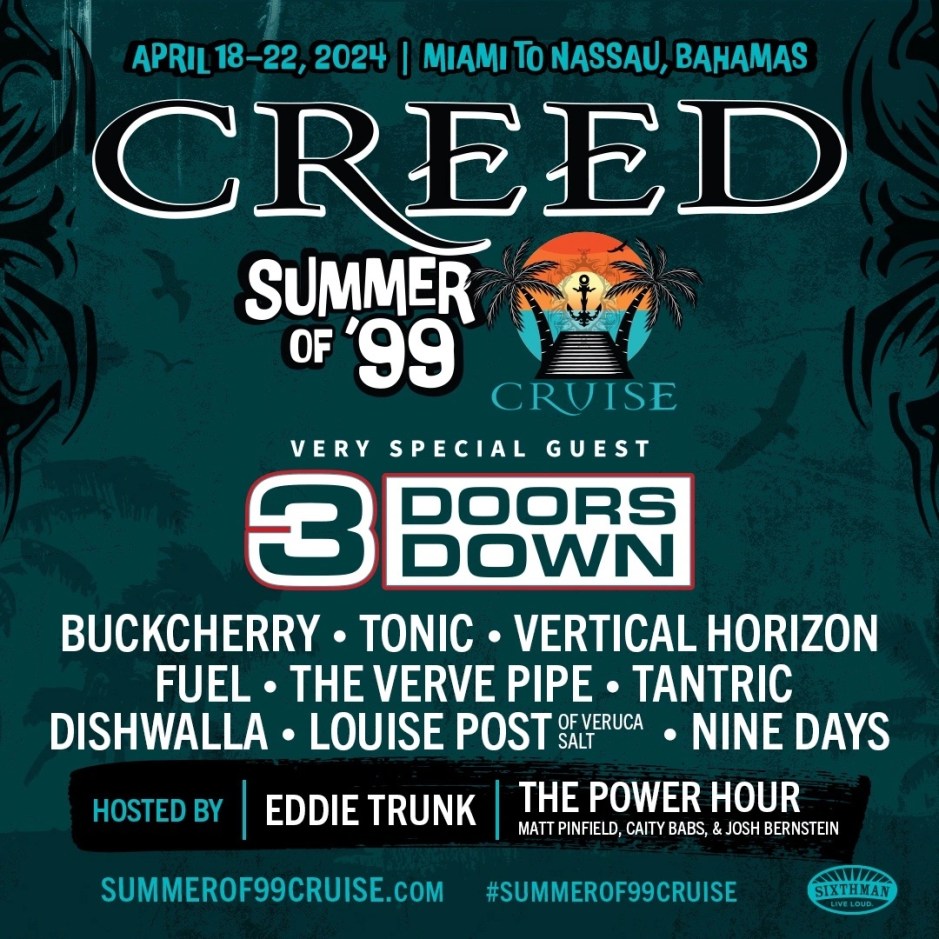 ---
---
---