Cozy up to Coldplay's intimate SiriusXM & Pandora performance on The Spectrum
Relive the magic on The Spectrum and Alt Nation as the band celebrates their latest album, 'Everyday Life,' with this exclusive live show.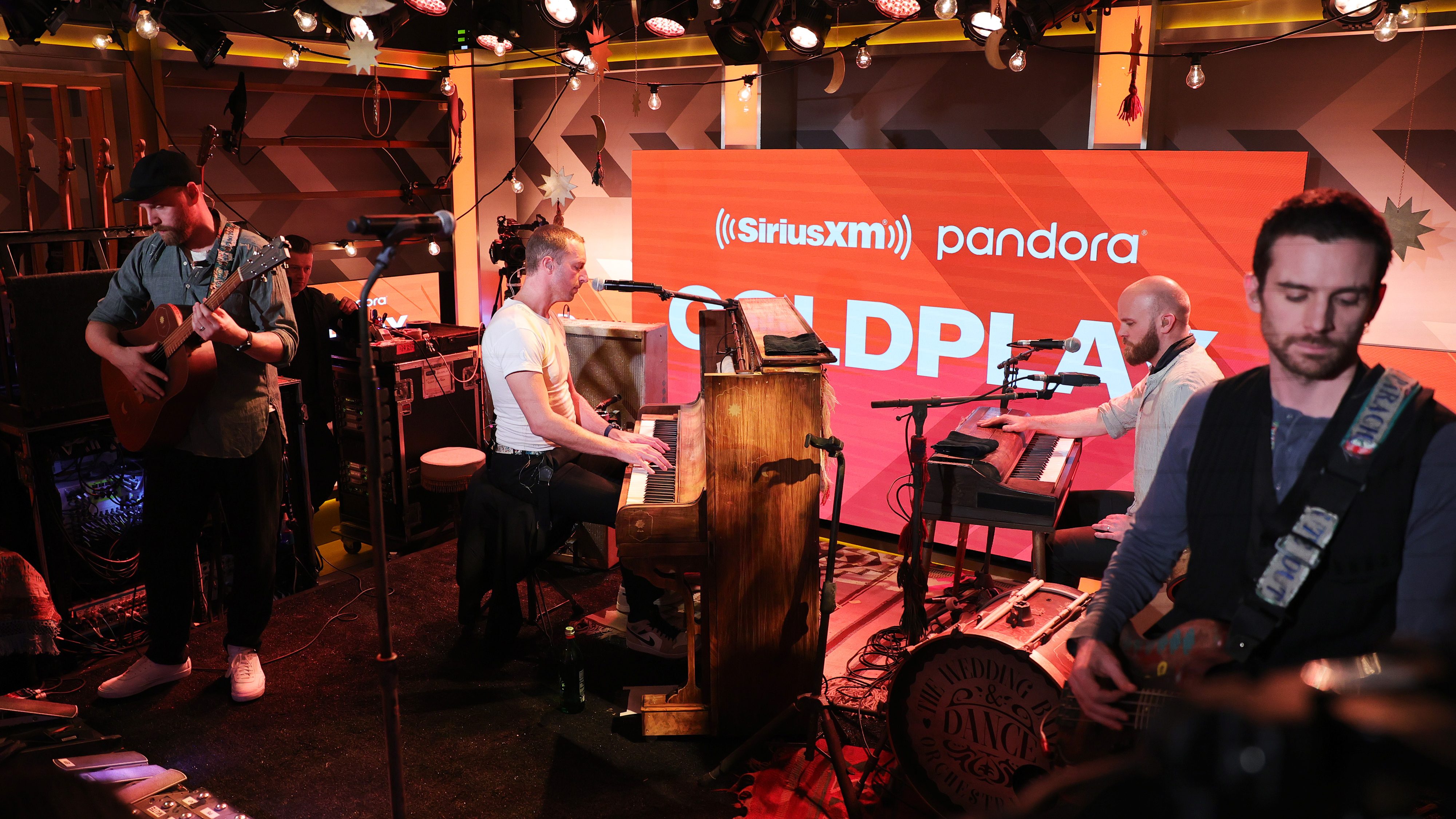 LOS ANGELES, CALIFORNIA – JANUARY 15: Coldplay performs exclusive stripped-down set for SiriusXM and Pandora at SiriusXM Hollywood Studio on January 15, 2020 in Los Angeles, California. (Photo by Neilson Barnard/Getty Images for SiriusXM)
Coldplay (with the help of a choir) delivered a special stripped-down setlist to SiriusXM subscribers and Pandora listeners at SiriusXM Hollywood Studios. In celebration of their latest studio album, Everyday Life, the band performed both classic favorites and new hits while also providing extra special insight into their songs.
For those who may have missed the live broadcast (or just want to relive the magic), listen to the show On Demand below.

This performance marks 22 years of Coldplay, as the band's first-ever show together happened on January 16, 1998 at The Laurel Tree in London. In the time since, Coldplay (formerly known as Starfish) has released eight studio albums, including their most recent double-album Everyday Life — which Rolling Stone has called their "rangiest and deepest release by orders of magnitude, maybe even their best."
This slideshow requires JavaScript.
---
---