College Football Top 10: Chris Carlin breaks down rankings heading into Week 3
Chris Carlin preps you for another week of college football with his top 10 teams and more.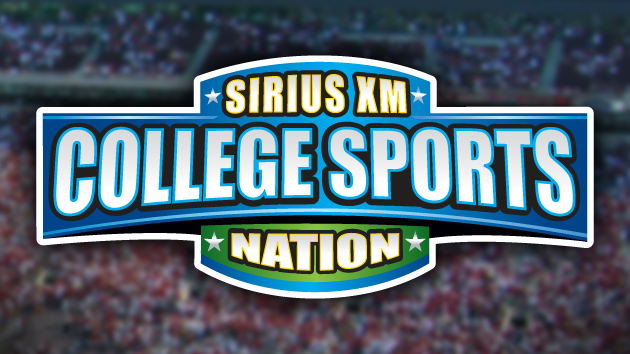 SiriusXM College Sports Nation.
Each week, a College Sports Nation host will break down their top 10 teams from the week that was in the 2016 college football season. The Playbook's Chris Carlin kicks things off with his best of the best, while also looking to the weekend's intriguing matchups.
College Football Top 10 Rankings
10: Texas Longhorns (2-0)
After an easy win against UTEP, the Longhorns face an interesting test when they take on Cal this weekend on the road. Though they are expected to run the ball down the Golden Bears' throats on their way to a win, they'll still have some convincing to do that they are actually in the midst of a "step-forward year."
9. Michigan State Spartans (1-0)
Despite only having played one game so far, the Michigan State Spartans appear to be one of the most physical teams in college football. It helps when the squad always produces good defensive linemen and good corners, according to Carlin. And Tyler O'Connor? The senior quarterback looks poised to put together a solid season, already notching three touchdowns in the 2016 opener. Their next test against No. 18 Notre Dame should prove to us whether or not this team is for real.
8. Washington Huskies (2-0)
Somehow, both the offense and defensive lines are underrated when we're talking about the Washington Huskies. So far, against overmatched Rutgers and Idaho squads, the Huskies defense has surrendered only three first half points. Quarterback Jake Browning has already snuck into the very early Heisman Watch, throwing for a total of eight touchdowns and racking up nearly 600 passing yards during Washington's first two games. Expect those numbers to continue their ascent as the Huskies host the Portland State Vikings on Saturday night.
As Carlin put it, this is a team "that can really do some big things this year."
7. Stanford Cardinal (1-0)
Stanford starts their stretch of 11 straight games this weekend as they take on Pac-12 rivals, the USC Trojans. While the atmosphere will no doubt be electric, we'll likely end up with a front row seat to the Christian McCaffrey Show. He ran for 120 yards in the Cardinal season opener and he'll continue to run rampant against a slumping Trojans defense.
6. Michigan Wolverines (2-0)
Not much will be gleaned this weekend as the Wolverines take on another overmatched opponent in the Colorado Buffaloes. Carlin thinks they may be a little overrated, but there's no way of knowing until later this season. Head coach Jim Harbaugh will still find something to yell about, so there's that.
5. Houston Cougars (2-0)
The Cougars face a real test against the Cincinnati Bearcats on the road Sunday in a conference game. As Carlin says, Cincy is never an easy place to visit. Add to that uncertainty, Greg Ward Jr.'s status is questionable as he nurses a shoulder injury that kept him out of their last game against Lamar.
4. Ohio State Buckeyes (2-0)
The Buckeyes are in for an "awfully big test" when they travel to Oklahoma to take on the No.14 ranked Sooners Saturday night. What adds to the test? If the 1-1 Sooners lose this one, their College Football Playoff chances are all but dead so expect them to unload the kitchen sink on Ohio State. It's a must-watch game that holds serious bowl game implications early in the 2016 season.
3. Clemson Tigers (2-0)
The Tigers have slipped in the rankings, mostly because – flat out – they haven't looked all that great this season. Of course, with quarterback DeShaun Watson at the helm they can change that in a hurry. They should get through the 0-2 South Carolina State Bulldogs without a problem, but we'll find out whether they've truly worked out the kinks when they take on Louisville in October.

2. Florida State Seminoles (2-0)
Speaking of those Louisville Cardinals, Carlin sees them falling to the Florida State Seminoles this weekend. Though they might challenge the Tigers, Carlin thinks the Seminoles will win by at least two touchdowns in this contest.

1. Alabama Crimson Tide (2-0)
Who else? Despite 19th-ranked Ole Miss upsetting the Crimson Tide each of the last two season, it won't happen a third time. Saban has been trashing his team's performance after their 38-10 win over Western Kentucky last weekend, so you can expect his players to come out rumbling on Saturday. It was a good run, you Rebels, but the party stops here.
Still craving more college football talk? Listen to College Sports Nation on Channel 84.
---
---
---