College Football Top 10: Alabama survives a scare, Louisville dominates FSU
Here's a recap of what went down on Saturday and what's ahead as we reach near the midway point of the 2016 season.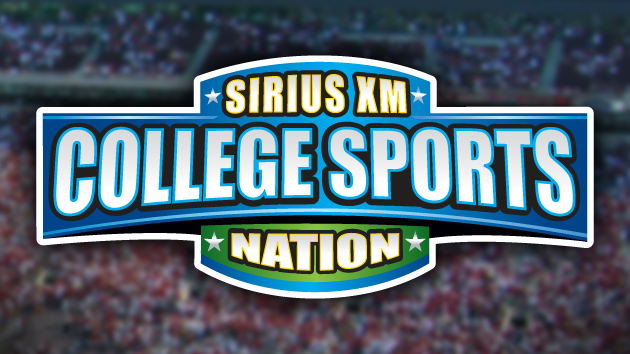 SiriusXM College Sports Nation.
Week 3 of the college football season is in the books, and the real teams are starting to pull away from the pretenders gracing the Top 10 at the beginning of the season. Here's a recap of what went down on Saturday and what's ahead as we reach near the midway point of the 2016 season.
10. Wisconsin Badgers (3-0)
Don't get us wrong, The Badgers should have beaten the Georgia State Panthers by a lot more than six points, but miscues and missed opportunities bit Wisconsin in the behind at home on Saturday. Things got so bad that starting quarterback Bart Houston was benched in favor of redshirt freshman Alex Hornibrook. Still, they came away with a W (23-17) and now they can focus on a big-time matchup with the Michigan State Spartans this weekend. The battle between Wisconsin and Michigan State will mark the beginning of Big Ten play for each school.
9. Michigan State Spartans (2-0)
Speak of the devil, here are those Spartans. Michigan State faced a tough test at Notre Dame, but they managed to fight their way to a convincing 36-28 win. MSU quarterback Tyler O'Connor put up strong numbers in the win, notching 241 yards, two touchdowns and one interception. The Spartans' running game was aided by a big game from Gerald Holmes who rushed for 100 yards and two touchdowns on just 13 carries. As mentioned above, the Spartans will face the Badgers in a Big 10 battle on Saturday.
8. Washington Huskies (3-0)
Not much to say about the Huskies' third game against a hapless Portland State Vikings team on Saturday. If nothing else, Washington did what they were supposed to do in the 41-3 bludgeoning at home. From there the Huskies will open up Pac-12 play against the Arizona Wildcats on the road this Saturday. The Huskies defeated the Wildcats 49-3 last season, and there's little reason to believe Arizona will be ultra-competitive this go-around. Still, it's a nice test for Washington to see if they can continue to dominate lesser opponents.
7. Stanford Cardinal (2-0)
Christian McCaffrey looks like he really wants the Heisman this year. Against rival USC, McCaffrey totaled 238 total passing and rushing yards in what has incredibly become commonplace for the hybrid running back. They now look to that other school in Los Angeles – UCLA. Against an offense that doesn't look like it has found its footing, Stanford shouldn't have too much problem getting a W in this week's column.
6. Michigan Wolverines (3-0)
We're not totally sold on this Wolverines squad quite yet. Sure, they knocked off Colorado 45-28 this weekend but who knows what might have happened if Buffaloes quarterback Sefo Liufau hadn't been injured (he threw for 246 yards and three touchdowns right at the start of the second half). Michigan's next test comes in the form of the Penn State Nittany Lions at home in Ann Arbor this weekend.
5. Houston Cougars (3-0)
Cougars quarterback Greg Ward Jr. seemed to be feeling the effects of a lingering injury, but that doesn't excuse two very bad interceptions that were thrown directly to the defense of Cincinnati. He was able to recover though, and his defense helped tremendously with two picks returned for touchdowns. Houston now travels to San Marcos to beat up on the Texas State Bobcats Saturday evening.
4. Louisville Cardinals (3-0)
The Cardinals-Seminoles game was expected to be competitive, so we were just as shocked as anyone when Louisville absolutely dominated the entire game through. Florida State went from being in the top 3 of most rankings to being pushed out of the top 10 altogether after losing 63-20. The Cardinals will now do a victory lap when they face off against 1-1 Marshall.
3. Clemson Tigers (3-0)
Another one where there's not much to say. The Tigers pounded a South Carolina State team that had no business being on the same field as them. Final score: 59-0. Looking ahead, Clemson will take on the also-undefeated Georgia Tech Yellow Jackets.
2. Ohio State Buckeyes (3-0)
It was the Sooners that were supposed to come out with emotion and energy as they fought for their CFB life, but Ohio State made sure there was no drama in this one. Dominant from beginning to end, the Buckeyes put up 35 in the first half and finished the game winning 45-24. The wide receivers for Ohio State shined in what felt like a clear message to the rest of college football.
1. Alabama Crimson Tide (3-0)
Nick Saban and his Crimson Tide narrowly avoided losing a third straight time to Ole Miss, overcoming a 24-3 deficit in the process. In the second half, however, Alabama got the job done on both the offensive and defensive end. They face Kent State at home on Saturday. Mark down the win.
Catch all the action on College Sports Nation on SiriusXM Channel 84.
---
---
---