Hear Extensive Play-by-Play Coverage of the 2023-24 College Basketball Season
Find out how to listen, see the schedule, and more.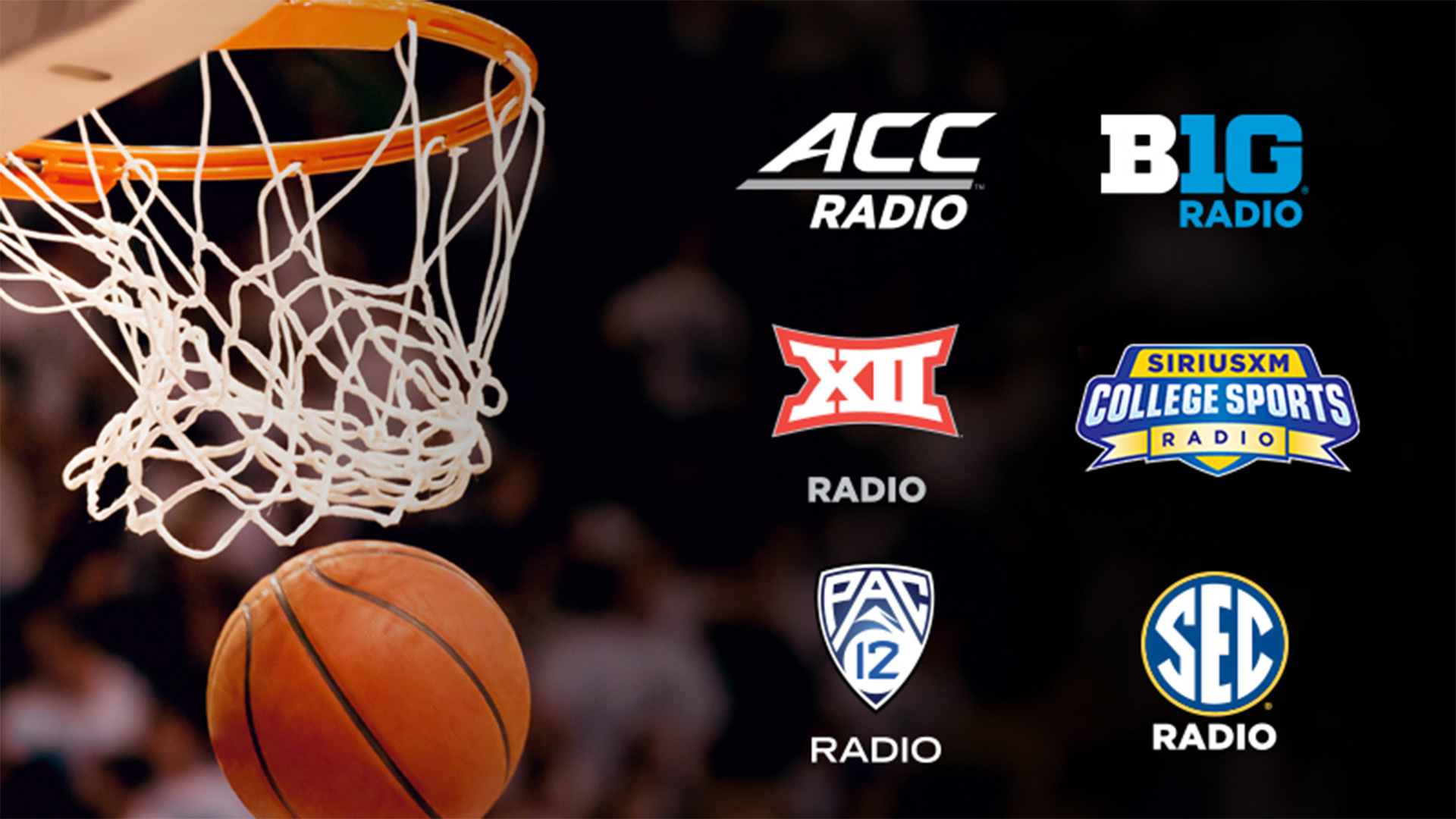 SiriusXM will provide college basketball fans with extensive play-by-play coverage of the 2023-24 college basketball season, which begins Monday, November 6. From the season tipoff to the crowning of the men's and women's national champions, subscribers will get access to dozens of live college basketball broadcasts each week.
---
Listen to SiriusXM College Sports Radio (Ch. 84) via the SiriusXM app 
---
College Basketball Schedule
Monday's opening night schedule on SiriusXM features more than 70 game broadcasts.
The men's schedule includes 19 teams from the Associated Press Top 25, including defending national champion and No. 6-ranked UCONN facing Northern Arizona (6:30pm ET) and top-ranked Kansas hosting NC Central (8pm ET).
---
Click Here for the Full Schedule of Men's Games on SiriusXM
---
The opening night schedule of women's games on SiriusXM features LSU, the defending national champion and top-ranked team heading into the season, facing No. 20 Colorado (7:30pm ET) as well as six additional teams from the women's Top 25 including No. 3 Iowa, No. 6 South Carolina, No. 7 Ohio State, No. 8 Virginia Tech and No. 12 Ole Miss.
---
Click Here for the Full Schedule of Women's Games on SiriusXM
---
SiriusXM also offers fans the most in-depth radio coverage of the college game with daily talk, up-to-the-moment news and expert analysis on six college sports-focused channels – SiriusXM College Sports Radio (Ch. 84), SiriusXM ACC Radio (Ch. 371), SiriusXM Pac-12 Radio (Ch. 373), SiriusXM Big Ten Radio (Ch. 372), SiriusXM SEC Radio (Ch. 374) and SiriusXM Big 12 Radio (Ch. 375).
SiriusXM's college sports programming is available to subscribers nationwide in their car and on the SiriusXM app.
---
---
---