Chris Martin on intimate Coldplay show for SiriusXM: 'There was a time when we couldn't fill this building'
It's been 20 years since Chris Martin and Jonny Buckland met at their University College London (UCL) orientation and formed what would eventually become the international sensation Coldplay. Seven studio albums, seven world tours, and seven Grammy Awards later and … Continued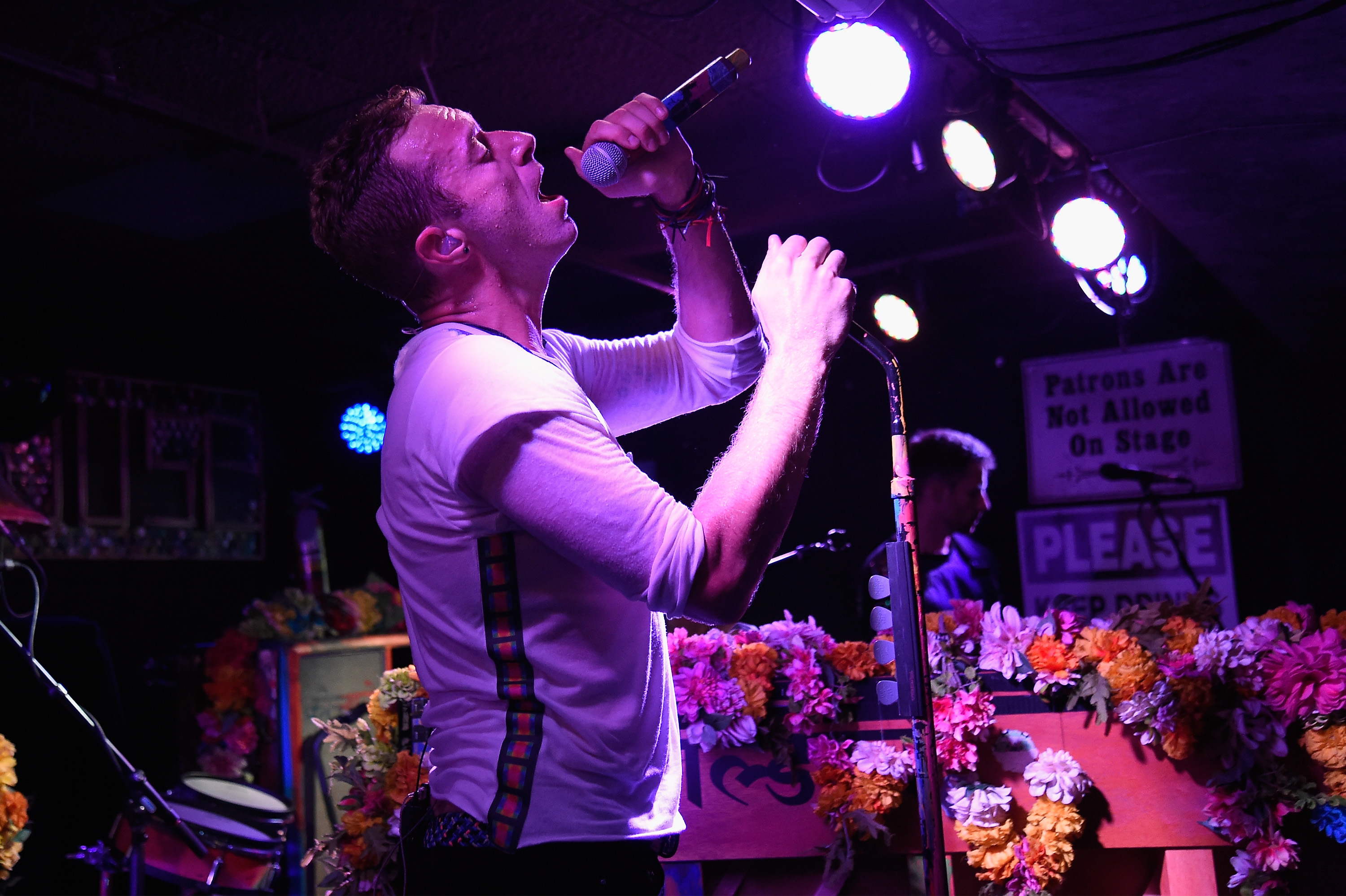 AMAGANSETT, NY – AUGUST 07: (EXCLUSIVE ACCESS) Chris Martin of Coldplay performs for SiriusXM in the Hamptons at The Stephen Talkhouse: Performance Airs Live on SiriusXM on August 7, 2016 in Amagansett, New York. (Photo by Kevin Mazur/Getty Images for SiriusXM)
It's been 20 years since Chris Martin and Jonny Buckland met at their University College London (UCL) orientation and formed what would eventually become the international sensation Coldplay. Seven studio albums, seven world tours, and seven Grammy Awards later and the band is finally "in the place we always dreamed we'd get to in terms of the music we're making."
In celebration of two decades of music, Coldplay treated SiriusXM subscribers to a special invitation-only show on Sunday, August 7 at Stephen Talkhouse in Amagansett, New York, which, unlike their huge stadium tour, was performed in front of less than 200 people—all SiriusXM subscribers and special guests.
"It's just a treat, man. The thing is, I think part of the reason we're enjoying ourselves so much is because we're very connected to the fact that we're just a group of friends that came from this kind of place," Martin said to SiriusXM Alt Nation host Jeff Regan. "So to come back and play a tiny bar is very humbling and it also reminds us not to take the big shows for granted, and to be appreciative of anybody who shows up because there was a time when we couldn't fill this building."
Their career-spanning performance, which included music from their new album A Head Full of Dreams, aired live on SiriusXM's The Spectrum (Ch. 28) and will rebroadcast on The Spectrum Aug. 8 at 6 pm ET; Aug. 9 at 11 am ET; Aug. 11 at 11 am ET; Aug. 13 at Noon ET; and Aug. 14 at 6 pm ET; Alt Nation (Ch. 36) Aug. 10 at 3 pm ET; Aug. 12 at 9 am ET; Aug. 14 at 3 pm ET; and The Pulse (Ch. 15) Aug. 10 at 6 pm ET.
This slideshow requires JavaScript.
For more information on Coldplay, visit www.coldplay.com.
For a free 30-day trial, check out http://www.siriusxm.com/freetrial/blog
---
---
---