Colbie Caillat & Melissa Etheridge say audiences love mishaps on stage
Melissa's Basement featuring Colbie Caillat premieres on Tuesday 6/13 at 7 pm ET on VOLUME (Ch. 106).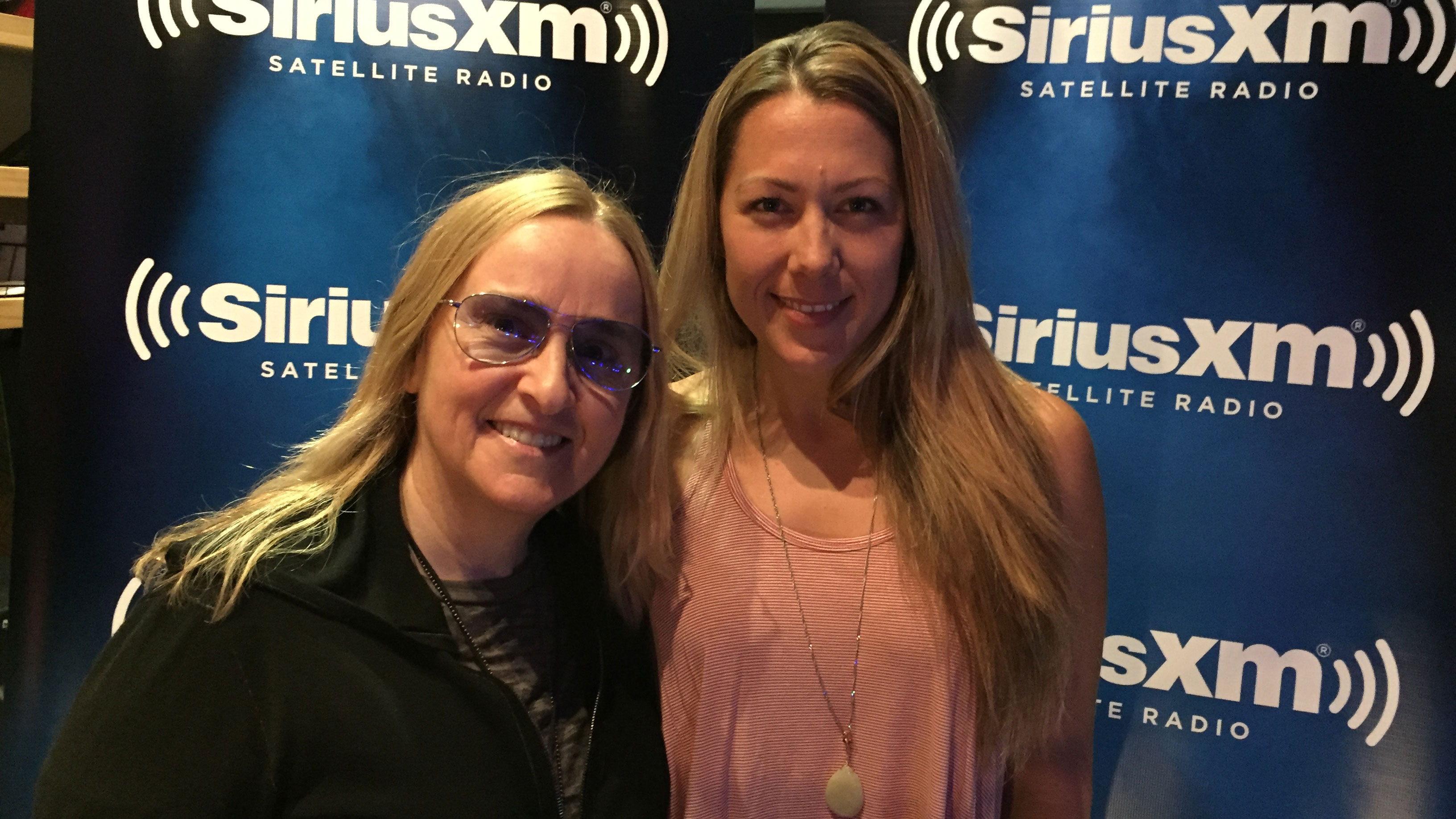 Colbie Caillat, one of the best-selling artists of the 2000s with hits like Bubbly, Realize and Lucky, sat down with Melissa Etheridge for the latest episode of Melissa's Basement on SiriusXM VOLUME (Ch. 106).
After more than a decade on tour, Caillat has found that audiences are forgiving when it comes to messing up on stage. Etheridge, likewise, has lost her stage fright over the years.
"I've had drunk people knock microphones and knock my teeth out. I've had things fall over. I've had my clothes fall apart."
"My safe space is on stage," Etheridge explained. "But I can completely understand the fear of getting in front of people and something maybe going wrong. Because I've had drunk people knock microphones, and you know knock my teeth out and stuff. I've had things fall over. I've had my clothes fall apart. I just had everything that can happen to you happen, and so I don't have that fear because I know it will be fine."
Caillat added, "Which is funny because I learned when you do make mistakes up on stage, the audience, they love it. And then it takes your guard down, and then you have a better time the rest of the show. It's funny how you don't want to mess up so bad…"
"Yet when you do," Etheridge interjected, "It makes it special."
"Exactly," Caillat said.
Etheridge admitted to at times having forgotten the lyrics to her hit song Come To My Window.
"I'm like, really? This song?" Etheridge said. "I've sang it a thousand million times. But they are on your side. I find that an audience, if you're truthful with them, they'll go anywhere with you, and I certainly love that."
The two went on to discuss the influence Colbie's father, Ken Caillat — who co-produced Fleetwood Mac's 1977 album Rumours, as well as Tusk, Mirage, Live, and The Chain Box Set – had on her musically.
"Your father, one of the great albums he did, of course, was Rumours with Fleetwood Mac. But this was before you were born, correct?" Etheridge asked.
"The year before, yeah," Caillat explained. "People are like, 'What was it like being there?' I'm like, 'I wish I could [remember].'
During her youth, her father started his own record label, which exposed Caillat to some great music, including Fleetwood Mac's Greatest Hits on repeat.
"So like Fleetwood Mac would have their Greatest Hits or whatever, and the label would ask him to remix those records," she explained. "So my dad brought the big console home from the studio into our house. And people get sick of hearing songs on repeat, but I'm used to it. I love it. Especially, it was the Fleetwood Mac songs, like all their Greatest Hit songs, and they would just be on repeat downstairs in the living room. My dad was mixing, soloing the guitar solos and harmonies. It was the coolest thing. So that's what I got to grow up listening to, and he's the one that taught me about songwriting and song structure."
Elsewhere during the interview, they performed Caillat's hits Bubbly and Try as well as Simon & Garfunkel's Cecilia.
Melissa's Basement featuring Colbie Caillat premieres on Tuesday 6/13 at 7 pm ET on VOLUME (Ch. 106).
---
---
---