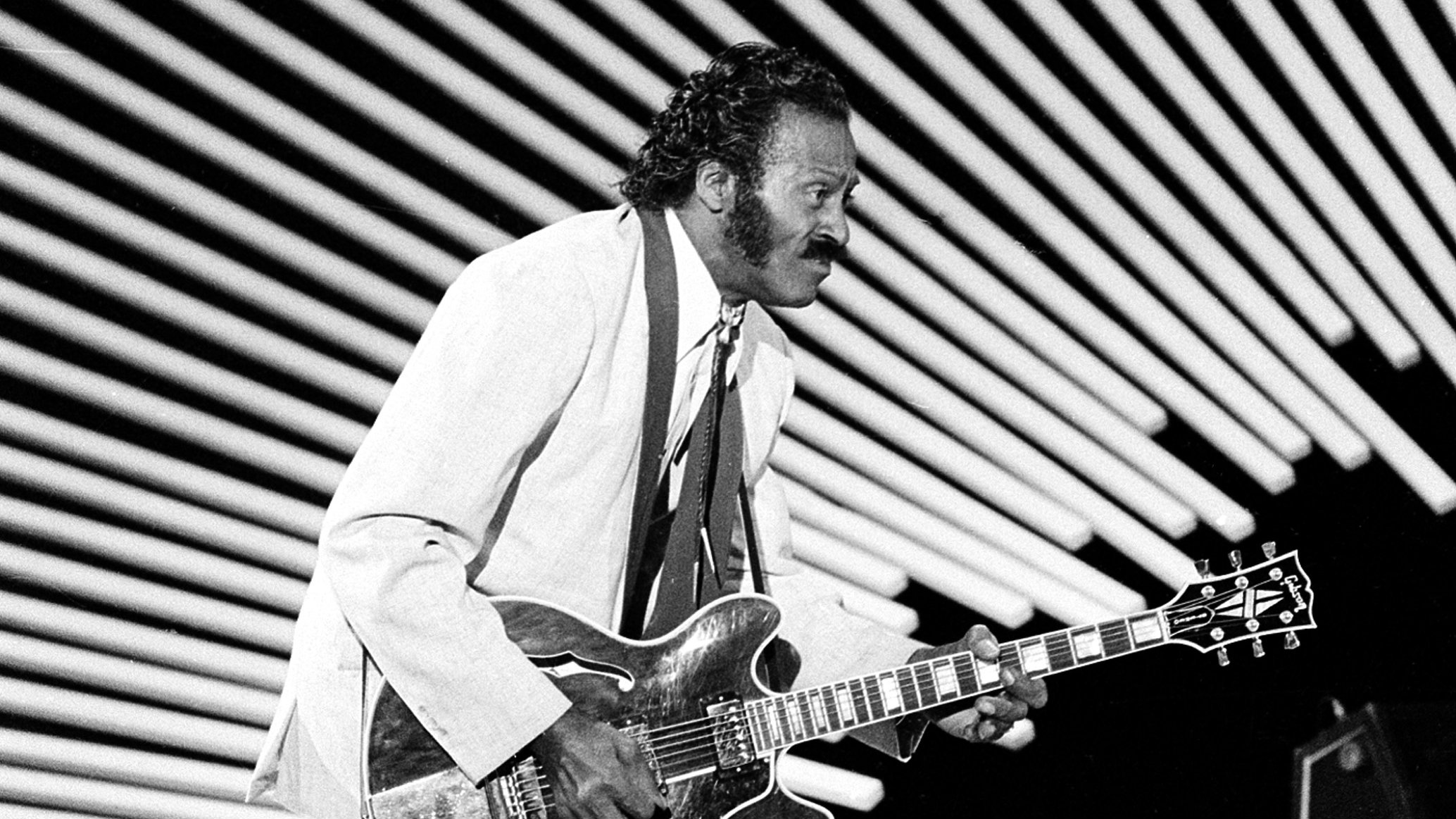 Rock and roll musician Chuck Berry performs his "duck walk" on stage as he plays his guitar on April 4, 1980. The location is not known. (AP Photo)
Rock 'n' roll pioneer Chuck Berry died Saturday in Missouri, the St. Charles County Police Department reported in a Facebook news brief. He was 90. The St. Louis native's songs like Maybellene, Roll Over Beethoven, Rock and Roll Music and Johnny B. Goode were fundamental in creating and refining the sound of rock 'n' roll. He was a major influence on artists such as The Beatles, Elvis Presley, The Rolling Stones, and The Beach Boys.
"St. Charles County police responded to a medical emergency on Buckner Road at approximately 12:40 p.m. today (Saturday, March 18)," the brief says. "Inside the home, first responders observed an unresponsive man and immediately administered lifesaving techniques. Unfortunately, the 90-year-old man could not be revived and was pronounced deceased at 1:26 p.m.
"The St. Charles County Police Department sadly confirms the death of Charles Edward Anderson Berry Sr., better known as legendary musician Chuck Berry.
"The family requests privacy during this time of bereavement."
SiriusXM will be paying tribute to the legendary musician on its all-music talk channel VOLUME (Ch. 106) as well as music channels including The Loft (Ch. 30), which will honor him during the Monday Morning Wake Up show; 60s on 6, which will pay tribute on Cousin Brucie's Saturday night show with music, memories and listener reflections on the legend (it will rebroadcast Sunday 3/19 from 5-9 pm ET). Outlaw Country (Ch. 60) will pay tribute to Berry with a message from Mojo Nixon during his afternoon show Monday 3/20 at 4 pm ET.
Check back for more information on special programming.
---
---
---